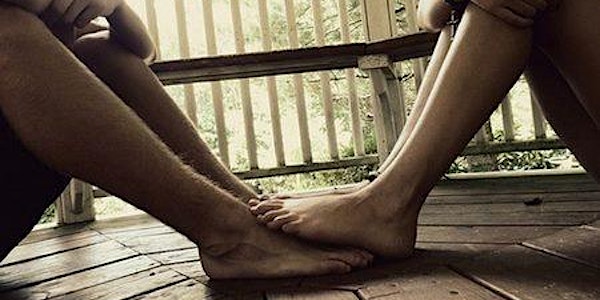 Mountain Nontra's Lifestyle/Poly Singles Mix Mingle Puja
Calling all sex-positive singles! This event is for you!
When and where
Location
Nontra Denver Denver, CO 80204
Refund Policy
Contact the organizer to request a refund.
Eventbrite's fee is nonrefundable.
About this event
Welcome to Nontra's Lifestyle/Poly Singles Mix and Mingle Puja! To be held one Friday eve from 7-10pm at the current Nontra Temple located in south Evergreen. THIS IS NOT AT THE NONTRA THAT WAS PREVIOUSLY IN DOWNTOWN DENVER! It is a 40 minute drive on paved roads from Denver proper. You must pre-purchase a ticket to attend - no drop-ins even if you have been here before. $33.33 per person.
There is also now the option at this private mountain retreat location to stay after for an hour of hot tubbing for an additional $11.11 per person, or to rent a room for a few hours, overnight or for a weekend getaway. There are 3 private bedrooms, one a suite with it's own bath, all of which have decks with views and a whole separate guest house with its own bath, kitchen and deck. Inquire with Amy at NontraTemple@gmail.com for availability and pricing.
Calling all sex-positive singles (or poly minded couples looking to date singles)! This event is for you! Whether you identify as a swinger, poly, kinky, open, non-monogamous, non-binary, trans, straight, shy, spectrum, not sure or anywhere in between. All ages (adults over 18), sexes, genders, orientations, sizes, shapes, races welcome here. If you are a couple wanting to date or play with other singles separately (not as a couple) then you are welcome to attend.
This is an event designed to help you meet other singles in the realm of open sexuality and open relationships for friendship, community, support, mentor-ship, discussion, play partners, scene partners, party pals, dating, relating, loving and more. This will not be an actual play party. This will be a clothes on social event. If this is a success, I will begin hosting this monthly.
My goal is to have a mix of open social gathering as well as more facilitated interactions with the group for those that are a bit more shy. I will Not be balancing for gender or anything else - we will work with whomever and whatever energy arrives/arises for the evening. If you are a very hetero normative straight male, this is probably not the best event for you as it may end up being all men. You will not be sharing intimate or sexual touch with others.
Format for the evening will be as follows:
7-8pm Arrive and Open Social Time - no facilitation
8-9pm Lightly guided Puja style concentric circle of conscious sharing things with other participants with the goal of getting to know a little bit about as many people as possible. IE there will be 2 concentric circles of people facing each other and I will guide you on sharing a thought or action (ie eye gazing, or heart hug, or answer a question, such as, what is your favorite thing in the world to do? etc.) You share for just a few minutes, then one circle rotates so you are now sharing a new action or thought with a new person.
9-10pm More open social time to interact more deeply with those you connected with during the circle sharing
You must arrive by 745pm for the opening circle and setting of the container and setting of boundaries and agreements around confidentiality and boundaries. If you want more open socialization time, come closer to 7pm.
It is a beautiful open loft space with skylights, ambient lighting, downtempo beats and with incense and candles burning. There is a kitchen in the space where you can put drinks and snacks. This is a beautiful private mountain setting. Marijuana is allowed in my Smoke lounge, bring your own. Address and details will be emailed to you the day before the event to the email address you use to purchase your ticket coming from NontraTemple@gmail.com.
Pre-Paid tickets are required to attend and receive the address and information email. No drop-ins allowed.This is a shoe-less space and you will be asked to remove them as soon as you arrive. Bring all your own "extras" - BYOB, BYOP (yes, MJ will be allowed), munchies, mixers, water bottle, and anything else you need to make your experience more enjoyable. RSVPing on here means nothing, and no RSVP list is ever complete. PLEASE do NOT RSVP until AFTER you purchase your ticket.
There is also the option now to stay after and hot tub for an additional $11.11. And I will have rooms available for rent for day use and overnight stays. You can inquire about availability and pricing at the event itself, or prior to Amy at NontraTemple@gmail.com.
$33.33 per person. Tickets: