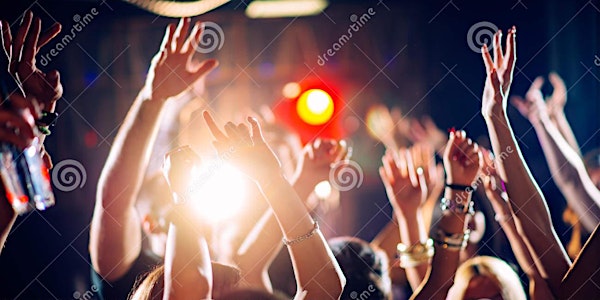 Mountain Nontra's Clothing Optional Sensual Ecstatic Dance
Sensual ecstatic dance that allows some nudity and sexual expression
When and where
Location
Nontra Evergreen Evergreen, CO 80439
Refund Policy
Contact the organizer to request a refund.
Eventbrite's fee is nonrefundable.
About this event
Welcome to Nontra's Sensual/Sexy/Clothing Optional Monthly Ecstatic Dance!
THIS IS NOT AT THE NONTRA THAT WAS PREVIOUSLY IN DOWNTOWN DENVER! This will be held at the new Mountain Nontra located in Evergreen. It is a 40 minute drive on paved roads from Denver proper. You must pre-purchase a ticket to attend - no drop-ins even if you have been here before. My studio is located in a beautiful open loft setting lit with skylights, starlights and candles, light incense burning, and downtempo sexy beats playing in a beautiful private mountain setting.
There is also now the option at this private mountain retreat location to stay after for an hour of hot tubbing for an additional $11.11 per person, or to rent a room for a few hours, overnight or for a weekend getaway. There are 3 private bedrooms, one a suite with it's own bath, all of which have decks with views and a whole separate guest house with its own bath, kitchen and deck. Inquire with Amy at NontraTemple@gmail.com for availability and pricing.
Have you ever gone to an ecstatic dance and wanted to remove some of your clothes and touch yourself sexually? Then this is for you! An ecstatic dance held in a sacred sex temple that allows you to be topless, nude, touch yourself and even express all of your sexual energy on your own or with a partner - offering a level for everyone to push their edge. This is Not a sex party! I host those too. This is not that. This is a space for you to primarily express your own sexual energy, not share it physically with others. But please note, especially single males - this is not a pick up space At All and that will not be allowed. Consent is key and will be enforced to create a space for all to express themselves freely. This weeks dance will allow full nudity and sexual touching and expression with yourself or anyone else with informed verbal consent.
What is Ecstatic Dance? Join us and enjoy a safe space to dance without talking, drinking and the nightclub or wedding dance vibe. This is about getting great exercise, freeing your mind and body, and connecting with yourself and others in vibrant health.
Ecstatic Dance empowers people of all shapes, sizes, and backgrounds to freely express themselves; the liberating atmosphere creates a melting pot of acceptance and the fearlessness with which others move gives newbies permission and courage to dance without inhibition.
static dance is a form of dance in which the dancers, sometimes without the need to follow specific steps, abandon themselves to the rhythm and move freely as the music takes them, leading to trance and a feeling of ecstasy. You are primarily dancing in your own "bubble" not with others.
This will be held at my new dedicated sex temple in south Evergreen in a retreat like setting. It is a shoe-less space. There is 1,000 square feet of space to dance, cuddle, play drums, crystal singing bowls, pull oracle cards. There will not be a live DJ - it will be pre-recorded tracks played on a stereo sound system with multiple speakers with ambient lighting, 2 star machines, skylights, candles, incense, a fake fireplace.
PLEASE NOTE: You must be present by the opening circle at 7:30pm in order to attend this dance. The door will be locked at 7:30pm.
SCHEDULE FOR THE EVENING:
6-6:30 Arrive and Warm Up
6:30 Opening Circle, Body Prayer and Rules/Agreements
6:45-8:30 Ecstatic Dance
8:30 Closing Circle
830-9 Social time/Potluck
You will want to bring a towel if you tend to get sweaty. If it's a week that allows full nudity and sexual expression, bring a sheet or towel to place beneath you. Bring a water bottle or something to drink. Bring a snack to share for the closing potluck. If you enjoy marijuana, bring your own - that will be allowed downstairs. You can also bring your own drums and musical instruments - I will have some for you to play as well.
You must pre-purchase a ticket to attend at least 2 hours prior to the event, and then the address will be emailed to you and then the address will be emailed to the email you use to purchase your ticket from NontraTemple@gmail.com. Same email address to use to ask questions. RSVP on here means nothing. No Drop Ins allowed, never cash at the door. $33.33 per person.