Multiple Dates
Mountain bike skills at Vail Lake Resort in Temecula, CA
Description
Mountain biking sure is fun.
The fitness, the adventure, the camaraderie … the Shred! The Flow!
Wow, I love mountain biking.
And there's an even higher level.
A level where everything feels safer, funner and even more flowy. Where every ride — every corner, every bump, every ascent and descent — becomes simple, powerful and repeatably perfect. Where your subconscious knows exactly what to do, and you let the magic flow through you.
My name is Lee McCormack.

For the past 15 years I've written nine MTB books, published thousands of MTB articles, trained hundreds of MTB coaches (yes, I'm the trainer of the trainers, the Obi Wan Kenobi of mountain biking) and taught more than 6,000 riders of all ages and levels.
It's my honor to teach you the secrets of great riding: the Grand Unified Theory of Shred.
The Grand Unified Theory of Shred is astonishingly beautiful. Fantastically simple. Profoundly powerful. And I can teach it to you in one day.
Recently world BMX champion Jason Richardson attended a class at Vail Lake Resort in Temecula, CA. He said:
Jonathan Lusk, a stoked beginner, took a class recently in San Jose, CA:
If you want to ride with more confidence, safety, speed and FUN, I strongly encourage to attend this class. It's the best investment you'll ever make in your riding.
What are we going to do in class?
I will teach you one thing. From a learning perspective, this is way more effective than teaching you a bunch of tricks that don't make sense, and that you'll forget anyway.

The one thing is the universal movement pattern that empowers all great mountain biking. It's also the key to rowing, Olympic lifting, rock climbing, XC skiing, alpine skiing, horseback riding, motocross and most other fun things. It's the Grand Unifying, archetypal way the human body is designed to work. It helps you do everything better — especially riding a mountain bike.
By practicing this one movement pattern — the rip and the row — you will gain a deep mastery that allows you to ride at higher and higher levels.
Each class is uniquely tailored to the riders and terrain, but you can expect to:
Drill the fundamentals into your muscle memory. In the morning I'll teach you the essential movements that underlie all great riding. This will be challenging! But you'll be perfectly safe — on flat ground on a RipRow™ — and you will get it. Everyone does. I believe this movement is in our DNA.
Legendary pro mountain bike racer Curtis Keene uses RipRow™ as a staple in his training.
A soon-to-be-pro XC racer and a firefighter-new-to-riding learn kung fu secrets. It was so rad to watch them do the same moves up and down gnarly rocks!
Practice the skills on your bike. After you RipRow, the most important knowledge will already be in your body. It's in there! Using a series of on-bike drills, we'll plug your skills into your riding. Expect to redefine your
Braking
Cornering
Technical climbing
Technical descending
Pumping
and, when you're ready,

Drops
Hops
Jumps
and more.
After lunch, we'll ride the local trails. By now your mind, body and bike will be doing things you never knew possible — and they'll do them automatically. I'll help you understand how to see and interpret trails, and how to make every ride your own personal Sine Wave of Love.
"I went from almost quitting mountain biking to being super excited about mountain biking. Just over a weekend."
Nate Pearson, founder of TrainerRoad
Depending on the local trails, you can expect to explore rock gardens, drops, jumps and technical climbs/descents.
What level is this class? Classes are usually labelled Level 1 or Level 2. This class is "Level Infinity." I will teach you the essential truths that underlie all great riding. If you're a beginner, you'll use the knowledge at your level. If you're more advanced, you'll use it at a higher level. No matter who you are, you'll use the knowledge to continually improve over time. What's true in Level 1 is true in Level 2, and it's still true in Level 99 and beyond.
Note: Any coach who promises to teach you hopping, dropping, jumping or other advanced (and potentially dangerous) skills in a public class is dangerously ignorant or willfully dishonest. We will elevate your riding as much as possible, but we prioritize safety and fun.
What's it like to RipRow and Ride with Lee?
I recently spent time with the crew from TrainerRoad in Reno, NV, and they made a video, article and podcast summarizing what they learned. Check it out at TrainerRoad.com
This sweet video shows what it's like to work with Lee. Watch it on YouTube >>>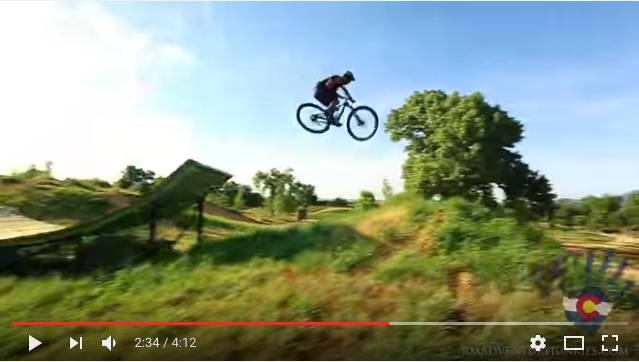 In this video world champion Conrad Stoltz and Lee talk about kung fu and shred some Colorado trails. Watch it on YouTube >>>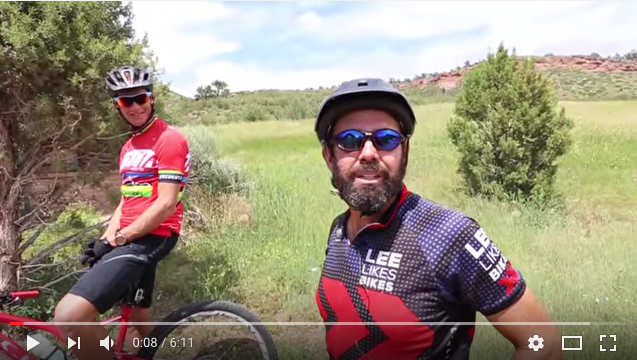 Here's a class with pro enduro racers Syd and Macky. We started with an early RipRow™ prototype then did timed runs on the Valmont Bike Park dual slalom track. Check out the video at YouTube.
About Vail Lake Resort
Vail Lake Resort in Temecula, CA is one of my favorite places for classes.
It's basically a private mountain biking park. In exchange for a small parking fee, we get access to a huge array of trails, from flowy XC to gnarly DH. Whatever you want to learn — the basics, XC racing, Enduro racing, jumping — this is the perfect place.
Thanks for reading. I hope to see you in class!
Lee