Multiple Dates
Mountain bike skills at Santiago Oaks Regional Park in Orange, CA
Description
Join Coach Andy Somerville for a 3-hour class that will take your mountain biking to the next level.
Mountain biking is the best sport ever
And the better you get, the better it gets.
For the past 10 years we've coached thousands of riders like you to ride safer, ride more confidently, ride faster and have more fun.
We love the feedback and positive reviews from riders like you whose riding and lives have been transformed by the LLB teaching method
We're riders too, though, and good is never good enough. So now we're improving our effectiveness to deliver an even higher quality coaching experience.
This sweet video shows what it's like to work with Lee. Watch it on YouTube >>>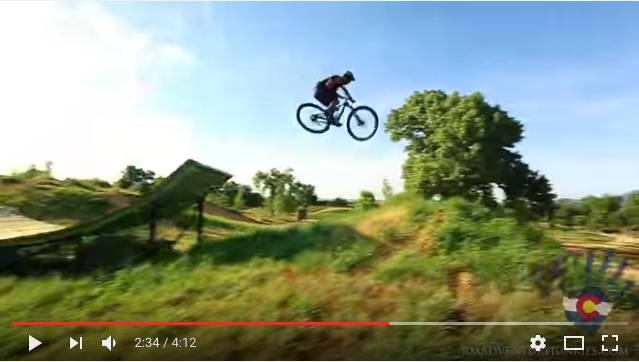 Improve on your own — and with our help
At LLB we believe the greatest improvement comes from a combination of individual learning and practice and in-person time with a qualified instructor.
Lots of riders all over the world—beginners to pros—are reaching new levels of shred with the LLBMTB online mountain bike school. When you combine the online learning with an in-person clinic or group ride, your skills — and fun — will skyrocket.
When you sign up for an in-person LLB experience, you'll receive a subscription to the LLBMTB online mountain bike school. We'll send details after you register.
What you will learn

Using the unbeatable combination of online learning and an in-person skills clinic or group ride, you can expect to learn about:
Position
Braking
Efficient pedaling
Cornering
Going up and down obstacles safely and efficiently
Pumping bumps
Vision and the Sine Waves of Love
and, when you're ready,

Drops
Hops
Jumps
and more goodness including FUN!
You'll see immediate, tremendous improvement in your riding. As you master the fundamentals, it's a smooth progression to more advanced skills like hopping, dropping, jumping and technical climbing. We build your foundation of great riding — and we show you how to progress as high as you want.
All of our lessons use the same cognitive structure, but each clinic and group ride is unique to the individual riders and the local terrain. Depending on the local trails, you can expect to explore rock gardens, drops, jumps and technical climbs/descents.
NOTE: Any coach who promises to teach you hopping, dropping, jumping or other advanced (and potentially dangerous) skills in a public class is dangerously ignorant or willfully dishonest. We will elevate your riding as much as possible, but we prioritize safety and fun.
In this video world champion Conrad Stoltz and Lee talk about kung fu and shred some Colorado trails. Watch it on YouTube >>>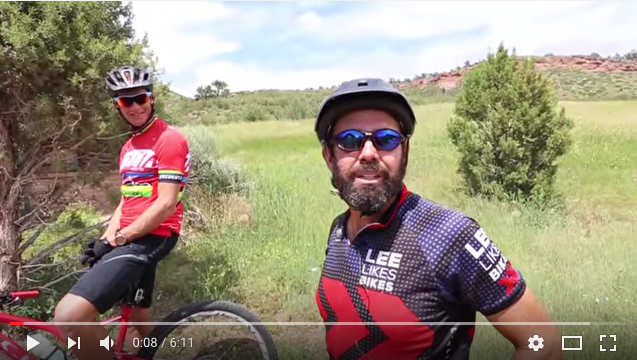 What stoked riders say about working with Coach Andy Somerville:
Lee,
I wanted to take a couple of minutes to let you know what a pleasure it was working with Andy. This was probably the best investment I've made in MTB. If I were to come up with a marketing phrase for your type of work, I'd say: "invest in your skills, not a more expensive bike".
I do have to tell you: your F6 book definitely prepared me for this session. I was a little tired during the climb, but I had the energy and strength to get the benefit of the downhill sections and Andy's tips. And I for sure wasn't destroyed by the end of the day.
Anyway, I know I have a lot of work to do, but I'm excited and I have enough building blocks to work with thanks to you guys. This will not be the last time that I enroll for a class at the Rad Academy.
~Carlos
--- --- ---
Hi Lee,
Just took a clinic with Coach Andy yesterday. Super cool dude! He helped me fine tune a few of the things from your book I've been working on for the past year or so. Should definitely help me pick up a few seconds here and there on my rides. He even helped me squeak out a bit of extra speed to be able to beat him down one of the trails. The mark of a very solid coach I'd say!
Ryan
--- --- ---
Hi Lee,
Last week I took a skills class with Andy Somerville in Orange County and it has helped me a ton. Yesterday, I rode a trail where I usually walk two rocky sections but today I walked only one. I would have ridden both sections but lost momentum on one of them. The best part was that I was way more comfortable than I've ever been and it turns out that I got a PR on that segment. It was great being in control and having fun. I wish I took this clinic years ago.
Cheers,
Mike
--- --- ---
See more riders comments here >>>