Sales Have Ended
Ticket sales have ended
Online registration has now closed, if space is available, you may register at the event. Please email: Director@mtboregon.com to see if space is still available.
Sales Have Ended
Ticket sales have ended
Online registration has now closed, if space is available, you may register at the event. Please email: Director@mtboregon.com to see if space is still available.
A 3 day Mountain Bike Festival in Oakridge, Oregon with bike demos and amazing trails! Ride, Eat, Drink, Camp, Refresh!
About this Event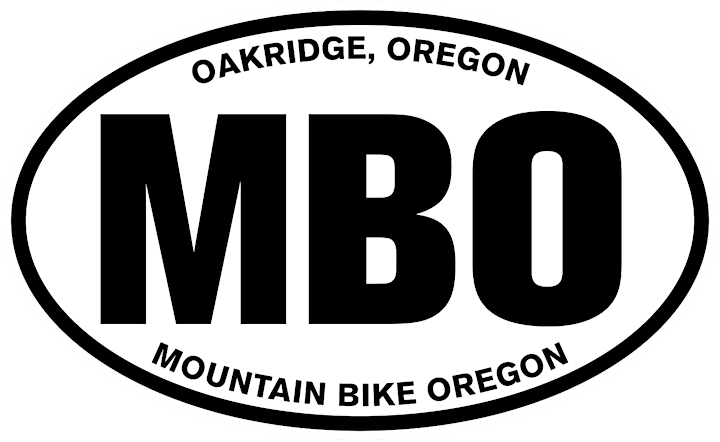 From rolling riverside trails, to wild ripping descents, Mountain Bike Oregon has something for intermediate and advanced riders (MBO is not a beginner event). Nestled in the foothills of the central Cascade Mountains, Oakridge is a true mountain bike paradise. Giant old growth trees, lush ferns, creeks, rivers, waterfalls, and mountain meadows full of wildflowers make for some of the most beautiful singletrack around.
With its small festival atmosphere, Mountain Bike Oregon is a unique experience for men, women and even kids! Join us for the most fun mountain bike weekend you'll ever have! Each day offers supported ride options, onsite camping, meals and a nightly adult beverage garden that includes Oregon beer, wine, cider, mead, & kombucha..
Additional events include
Fundemental Riding Clinics, Ladies Clinic & Youth Clinics
Evening mini bike race and more fun events.
Free mechanical support
Free demo bikes
Vendor area with many bike companies present showcasing their products.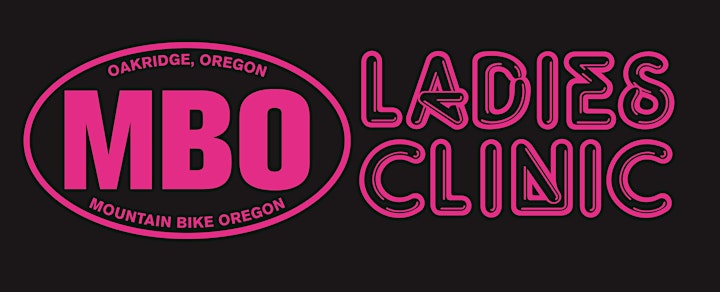 Our first Ladies Clinic in 2019 was a great success so we are thrilled to bring it back for 2020. We will be making a few adjustments and splitting out into a more beginner group that works on specific skills and drills and then a more intermediate to advances group that will work on higher level skills and ride more advanced trails. The clinic is for Ladies only but you will be sharing the weekend festival with all the riders of MBO.
The Ladies Clinic does not give you access to afternoon shuttles on Friday or Saturday. We WILL shuttle on Sunday only. We have priced the clinic at less than a full festival participant as it DOES NOT INCLUDE daily shuttles.
We did add an option for the more advanced level riders to purchase an add on afternoon shuttle pass that will give you access to more riding on the amazing Oakridge Trail Systems.
Please click on link above to go to our website for all the details on Ladies Clinic.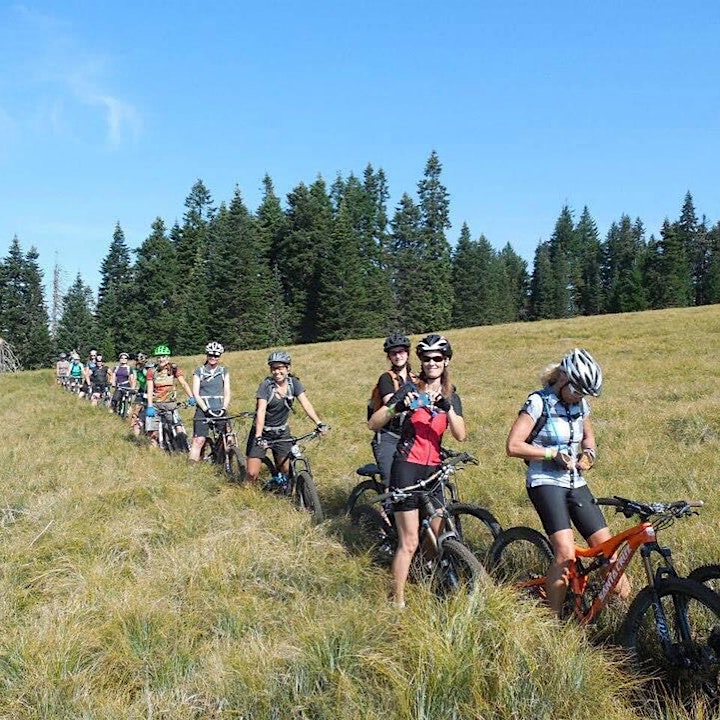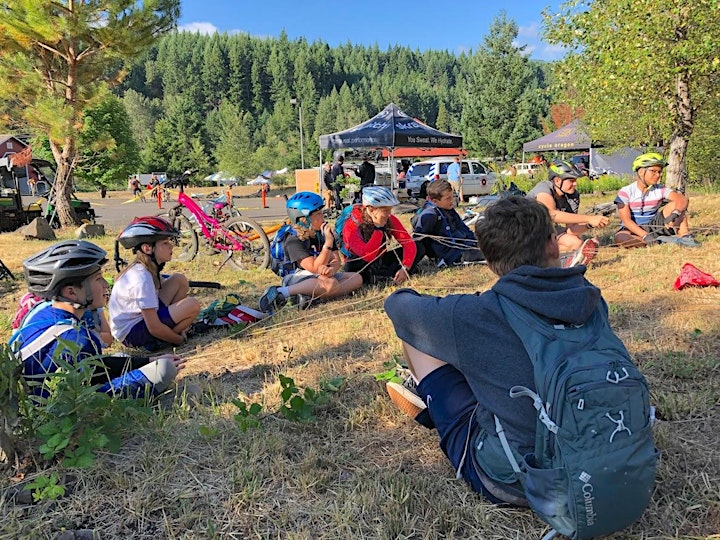 MBO Junior Program Two Days Instruction plus One Day Guided Singletrack for Juniors at Mountain Bike Oregon. The Junior program will provide a safe, educational and fun series of adventures. A great way to bring your kids to MBO and have them gain new skills for riding in a supportive and summer camp like environment.
Parent(s) need to be registered participants of MBO as either Full Participant or Non-Riding Participant. We'll teach the kids while you get to enjoy the trails!
Ages served: 8-14 years, based on capability. We are open to working with younger-than-eight years, based on that child's riding and self-management capabilities
Please click on link above to go to our website for all the details on Youth Clinic.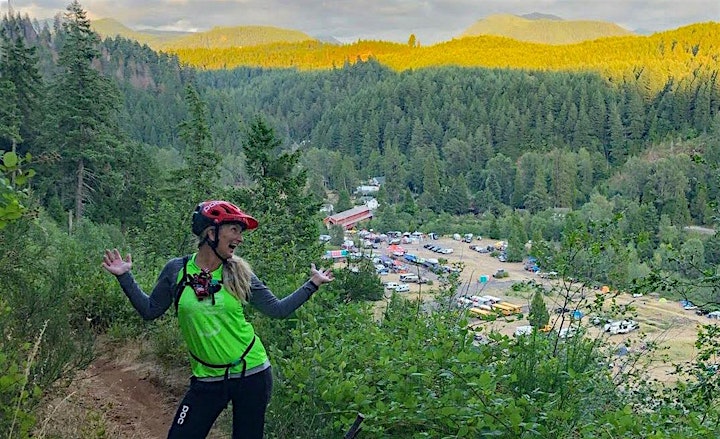 The Trails of MBO: Read the description & pick your rides on the registration page (you will be prompted).
Click Link for Trail descriptions
Alpine ~ Distance: 14.4 miles. Steep, Fast, Mild exposure, Sustained climbs/descents.Technical: 2 (speed, narrow tread) Grunt: 2 (sustained climbs)Descending: 5000' Climbing: 1900
ATCA (Cloverpatch)~ Distance: 25 + miles.Technical: 3 (Speed, Narrow, Exposure, tight) Grunt: 5Descending: 6950' Climbing: 3600'
Larison Rock ~ Distance: 3.4 miles (2.1 mi attack, 1.3 mile casual stroll into park)Technical: 2 (exposure, speed, tight, loose) Grunt: 1 (shuttle) Descending: 2200' Climbing: 20' (RFC 2200')
Full Middle Fork ($50 add on ride)~ Distance: 32 milesTechnical: 5 (steep, rocks, roots, high exposure) Grunt: 5 (long, a few hike-a-bike sections)Descending: 4500' Climbing: 1000'
Middle Fork: Lower MF ~ Distance: 14 Technical: 2 (roots, loose) Grunt: 2Descending: 1400' Climbing: 500'
Shoot The Moon ($50 add on ride) ~ Distance: 21 milesTechnical: 5 Grunt: 3Descending: 6062' Climbing: 487'
Lawler/Hardesty AKA "The Double" ~ Distance: 18 miles. Technical: 4 (speed, tight, exposure, loose, switchbacks) Grunt: 3 (short climbs)Descending: 6900' Climbing: 2000'
Heckletooth ~ Distance: 15 miles. Technical: 5 (Extreme exposure, loose, steep, speed, rocks) Grunt: 3 (steep)Descending: 3800' Climbing: 1500'
Salmon Creek ~ Distance: Various loops (8 – 12 miles) ~ FLAT TO TECHNICAL - PICK YOUR POISON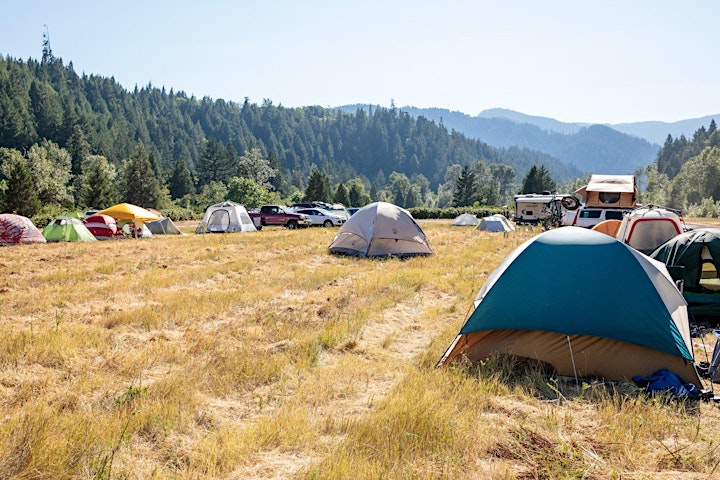 WHAT TO EXPECT
Mountain Bike Oregon features three supported days of incredible single-track riding in the Willamette National Forests of western Oregon. You choose which ride you want to do each day, then be shuttled to the trailhead.
Our MBO Guides are highly trained and will be with you on the trail to keep you on track, build the stoke, guide the way, offer encouragement & assure you have an amazing time! These guides train throughout the year, ride the trails often, are First Aid/CPR certified, and we put at least 3 on every ride (The Rabbit in the lead, the Middle guide for support, and the Sweep to assure everyone stays on trail and give extra encouragement to those that may need it).
Your pass includes:
Camping along the beautiful river by the Red Covered Bridge, at the bottom of Alpine trail.Tents, vans, RV's, travel trailers, 5th wheels, all welcome. There are no hook ups.
Showers (not on site but we offer an afternoon shuttle on Friday & Saturday)
Hot breakfast each morning.
Create your own custom lunch. We provide the fixings, you make your lunch and pack it for a day on the trails. Lunch fixings are out during breakfast and you need to make your lunch before you get on your shuttle.
Dinner is on your own and we have several on-site food carts that operate in the Adult Beverage Garden. Riders pay food carts directly.
*Free Adult Beverage Garden featuring Oregon Craft beer, cider, mead, wine, & kombucha.
Nightly fun and games, including the famous mini bike crit and Speed Raffle.
Saturday night is Aloha Time in the Adult Beverage Garden – bring your luau finest for a relaxing evening.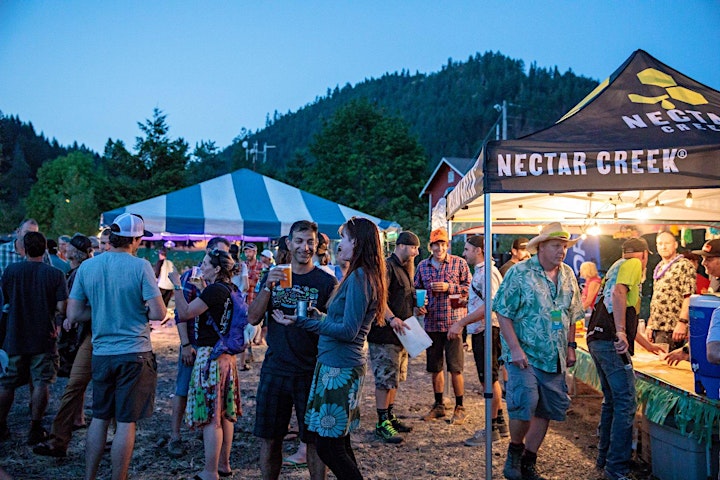 Our adult beverage garden is the heart of the evening activities & is all inclusive in your event pass. We have craft beverages from many of Oregon's favorite breweries, wineries, hand crafted mead, cider, and kombucha. Each night you can rub elbows with the brewers, taste many different varieties of Oregon's finest beverages and it is all included in your pass to MBO!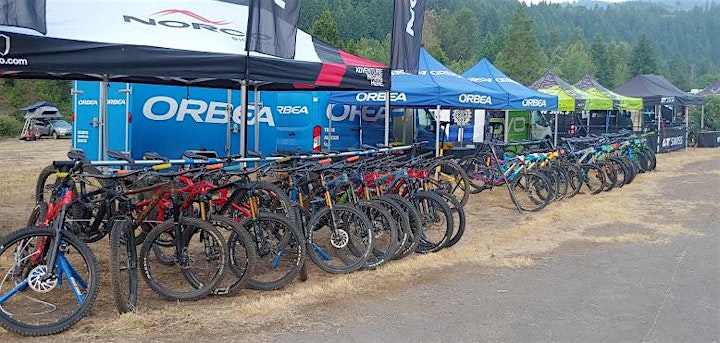 DEMOS & EXHIBITORS AT MBO
Some of the bike industry's top bike brands will be in our exhibitor area with the latest gear for you to check out.
Free Demo bikes (demo bikes are limited and are NOT guaranteed – you still need to bring your own bike).