Walking tour of "Missing Middle" housing types in the Mount Pleasant Neighbourhood.
About this event
Join us for a tour of Mount Pleasant, home of some of the most diverse and interesting housing in Metro Vancouver, on Sunday, September 12, at 2pm.
On our last tour we surveyed North West Point Grey, where zoning rules dictate that the only built form is mansions on large properties. For contrast, this time we'll explore Mount Pleasant, where we can find a wide variety of building types from low rise apartments down to single family homes in close proximity.
Our route will exhibit many "Missing Middle" housing types which are illegal to build in most of Vancouver today. Prior to the introduction of Vancouver's zoning bylaw, this neighbourhood flourished as it developed with a mix of small apartment buildings, townhouses, and grand houses divided into a large number of apartments. The neighbourhood has also seen some more recent infill multiplexes.
We'll meet at the Mighty Oak café at 18th and Columbia, also a relic of a more permissive age.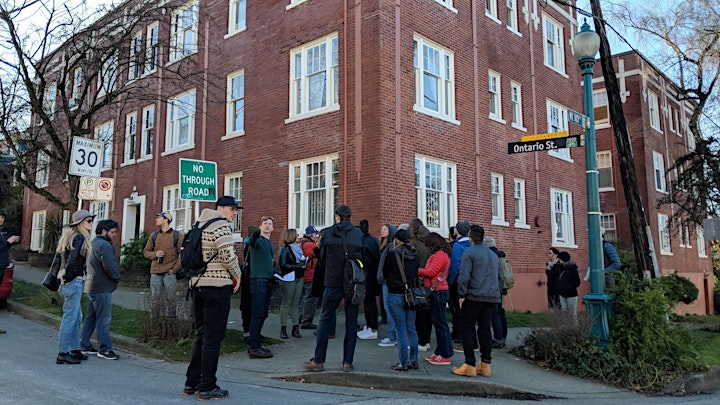 Organizer of Mount Pleasant Missing Middle Walking Tour!
Talking to your friends about the housing problems we are all facing can be cathartic. It's something we do all the time. We've decided to take some of those conversations to actual decision-makers.
We think that building more housing is part of the solution to the housing crisis in our City. This is based on a common-sense idea: if there is more housing for people, more people will have more housing in Vancouver.