Moultrie Georgia Farmworker Health Program June 2021 Orientation
About this event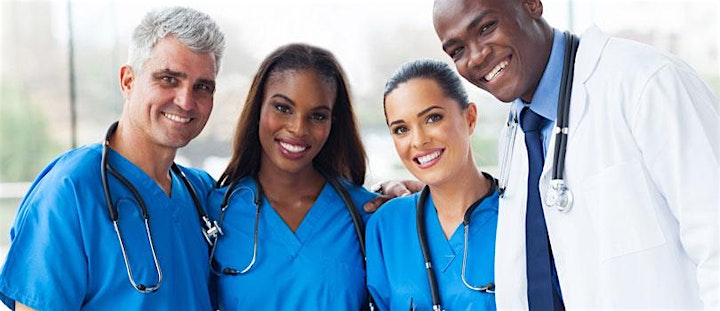 Moultrie Georgia Farmworker Health Program June 2021 Orientation
ONLINE
Session Description:
Participants (instructors, clinical students, volunteers, etc) will review audio recordings and PowerPoint Slides for the required orientation to participate in Moultrie Georgia Farmworker Health Program June 2021.
Session Objectives:
1) Review Moultrie Georgia Farmworker Health Program Required Orientation Details
2) Commit to participate in June 2021 project and follow all standards of operating procedures based on specific role at project
Sponsor:
Georgia Farmworker Health Program, SOWEGA-AHEC, Emory University School of Nursing
Cost:
Free of charge
Technology Requirements:
1)  Personal computer running either Macintosh or Windows with 512 MB of RAM (with speakers).
2)  Broadband Internet connection such as an office LAN, DSL or cable modem.
3)  Ability to participate in reviewing recorded audio presentation/slides and Survey Monkey online evaluation.
4)  Access to phone for technical support.
Organizer of Moultrie Georgia Farmworker Health Program June 2021 Orientation
229-439-7185

A not-for-profit organization providing a well-educated, discipline appropriate health professions workforce for southwest Georgia.
SOWEGA-AHEC does not sell, trade, or otherwise transfer to outside parties your personally identifiable information. This does not include trusted third parties who assist us in operating our website or conducting our educational programs, so long as these parties agree to confidentiality. However, we may disclose information when legally compelled to do so.   You may also receive emails announcing our upcoming educational programs. If at any time you elect to opt out, reply with subject line "please remove."