In-Person, Socially Distant, MoTRS get together
About this event
The Men of TRS are planning a return visit to Wolf Trap; a social get-together to nosh and schmooze. We welcome you to bring your own morning beverage, brunch beverage, breakfast goodie or brunch complement. We'll have a chance to get back together for an in-person social gathering. Our get togethers are always engaging, refreshing and congenial. We will gather at the picnic tables adjacent to the stage pavilion.
We will follow TRS Covid safe protocols, while talking and eating.
If you feel uncomfortable attending this in-person event but wish to still get together with men in TRS, please visit our Men of TRS virtual Happy Hour held every other Wednesday at 7:00 PM to 8:00 PM. The link to join is on the TRS calendar.
Also, if you feel uncomfortable attending this in-person event, you may also contact Cookie Mandell, Director of Membership Engagement at cmandell@templerodefshalom.org.
Parking info:
The top of Encore Hill. Right below the Encore Circle Lounge.
https://www.wolftrap.org/_res/press/wolftrap/wt-map-filene-barns-2019.pdf
COVID-19 Notice by National Park Service
COVID-19 Update: Park Operating Status
In accordance with guidance from the CDC and recommendations from state and local public health authorities in consultation with NPS Public Health Service Officers, the following closures are in effect:
Ranger Station (Park Visitor Contact Station)
Park Headquarters
Public restrooms located in the Barn.
Public restrooms located at the Main Gate of the Filene Center as well as in the Meadow behind the Filene Center will be open to the public, effective Friday, July 3, 2020.
The park remains otherwise accessible. Updates will be posted on this page and to the park's social media channels. For more information please visit the National Park Service Public Health Update page.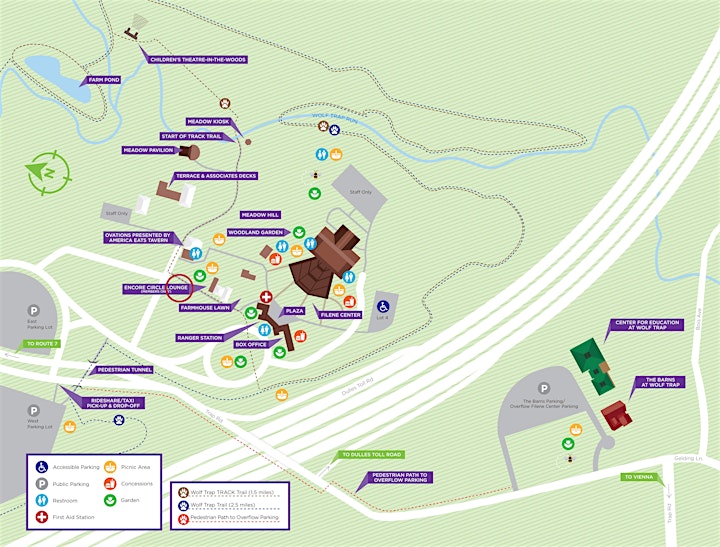 Organizer of MoTRS Spring Nosh and Schmooze