Gainesville stop of the LA based producer's March Florida run. Experience Durante's vibe on a massive sound system at The Wooly.
About this event
Passion is the artist's calling card, no matter the medium, and that's a truth Kevin Durante recognizes above all else.
Perhaps his Italian roots push the producer/DJ to seek a higher beauty, but with more than a decade of creation, experimentation, and discovery behind him, his personal journey has taught him not to fear honesty. He's put all his cards on the table and thrown caution to the wind more than once for his work. He knows to embrace his perspective and bare himself openly and honestly in his music and his mixes, because audiences can tell real from fake, and he didn't come all this way to paint by numbers.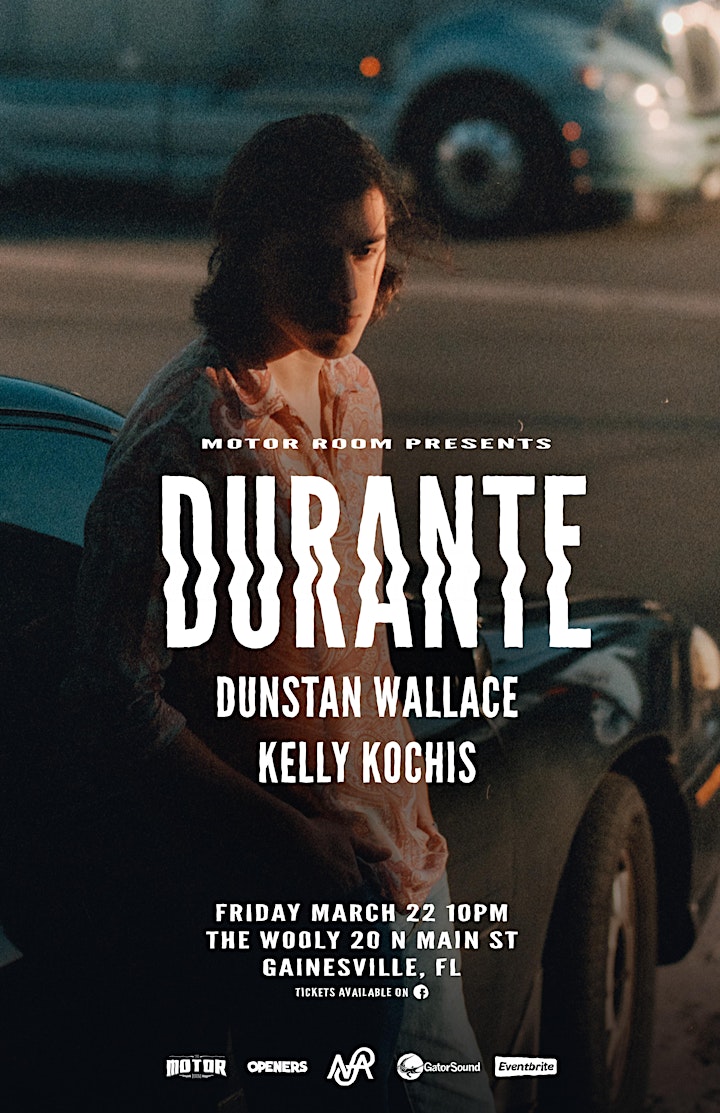 Organizer of Motor Room Presents: Durante
Florida's rowdiest and longest-running electronic dance party started in February of 2008. For seven years, it roared weekly, never missing a Saturday night. NEON LIGER was vibrant, outrageous and non-judgmental, powered by the fierce people who made it their home. It was beautiful, sweaty, and untamed, and the legend continues once a year at the Ligerversary.