Description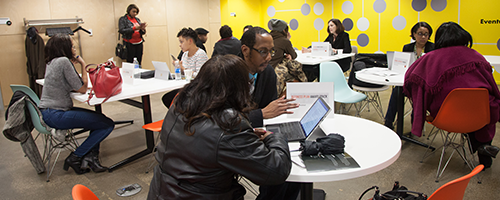 Join the Motor City Match team for our Round 11 Info Session. We'll provide an overview of the Motor City Match program and application process so that you can better understand how we can help you launch or expand your business in Detroit.
New to the program?
Hear how more than 750 businesses have received one or more forms of help:
Business plan class
Opportunity to find a space to locate the business
Design and permitting assistance
A matching cash award for eligible project financing
To attend one of the two overview sessions, please click on the green Register button and choose either the 5:15 PM Overview or the 6:45 PM Overview on the ticket order form.
Previous applicant?
Meet one-on-one or in a small group with MCM staff to get advice about your next application.
Motor City Match has supported startup and growing businesses of all kinds across the city – sign up now for our Info Session to learn how yours could be next!
Learn all about Motor City Match at www.motorcitymatch.com.
Pictured above: One-on-One Sessions from the Round 8 Info Session.