Description
Tickets
ROLL RACE $55
NOT TIME - $55
9.50 - $55
10.50 $55
11.50 $55
BRACKET 1 $55
BRACKET 2 $50
TEST AND TUNE $45
Car meet top 50 best of $30 PLUS $15 bbq advance ($35 at gate)
No Judge car meet $20 Limited spots PLUS $15 bbq
Spectator $15 advance ($20 at gate) PLUS $15 bbq
Sound competition $30 advance ($40 at gate) PLUS $15 bbq
VIP car registration $40 Limited spots (please email in advance for registration code)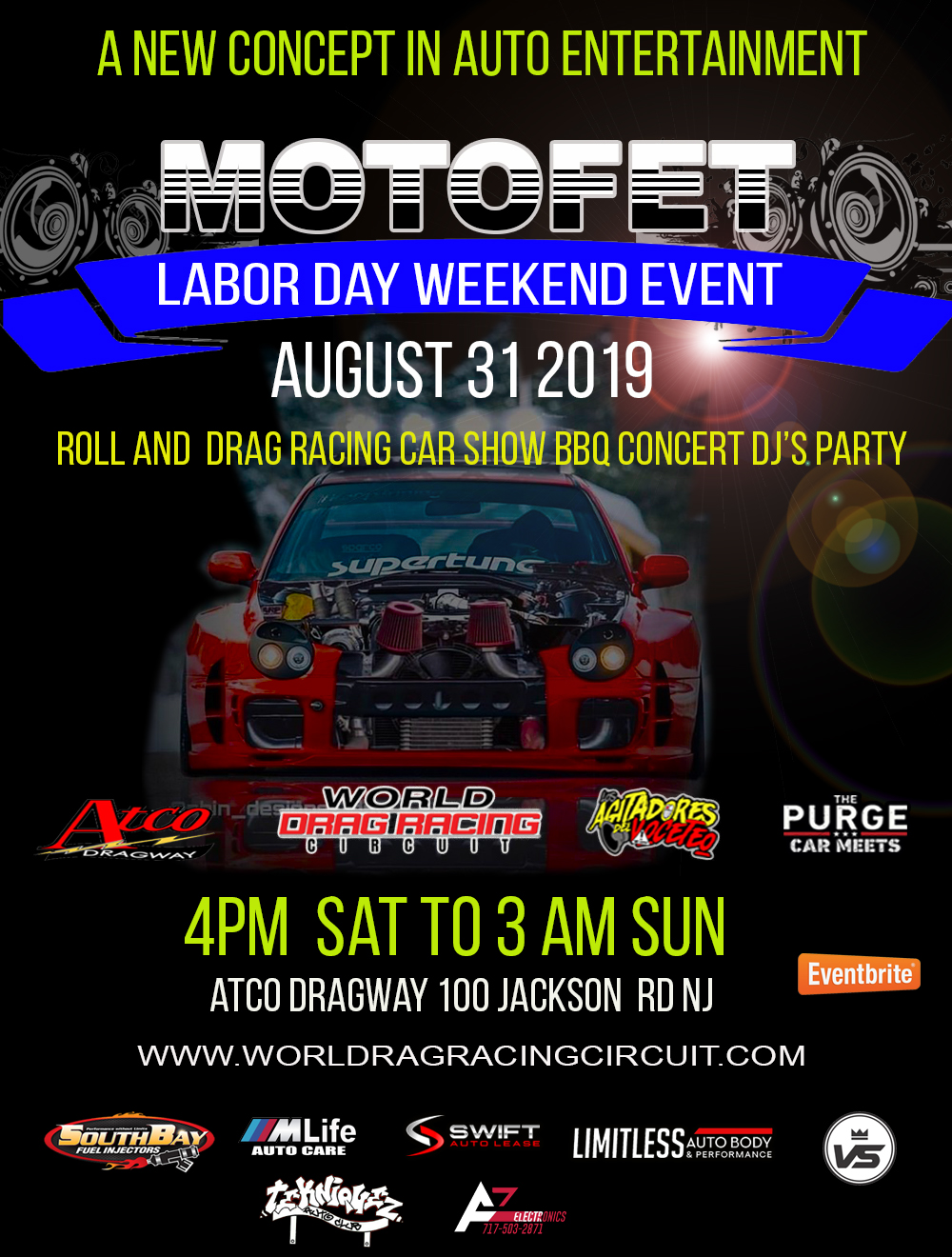 FAQs
How do I register as VIP?

In ordered to be eligible to register as VIP, you must email vip@worlddragracingcircuit.com with pictures of your mods for consideration. Once accepted, we will send you the link to purchase tickets.

Are there ID or minimum age requirements to enter the event?
All are our events are family, pet and kid friendly.