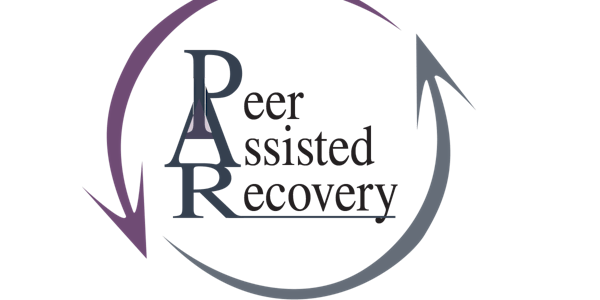 Motivational Interviewing: The Basics (October 2022)
An 11 hour comprehensive introduction to building a Motivational Interviewing practice including 2 individual coding and coaching sessions.
Refund Policy
Refunds up to 30 days before event
Eventbrite's fee is nonrefundable.
About this event
When:
Session 1: Monday Oct 10th 12pm-3pm est
Session 2: Tuesday Oct 11th 12-3pm est
Session 3: Monday Oct 17th 12pm-2:30pm est
Session 4: Tuesday Oct 18th 12pm-2:30pm est
This course has been approved by SOS Recovery Community Organization, as a NAADAC Approved Education Provider, for 11 CE. NAADAC Provider #185501,  SOS Recovery Community Organization is responsible for all aspects of its programing."
This course is pre-approved for 11 CEU's from the NH Board of Licensing for Alcohol and other Drugs. LADC/MLADC Categories of Competence: 12, CRSW Performance Domains: 2
About the Training: This training is an online zoom modified version of our two-day training broken up over 4 days now to allow time to practice while receiving an interactive online introduction to the evidence-based clinical  method of Motivational Interviewing, an effective approach in the care of working in peer-assisted recovery supports.
Note: This MI class was designed with peer assisted recovery in mind, however, the content for this is no different than the MI Basics that would be taught to clinical practitioners in behavioral health, substance use disorder or community health settings.
This class will also include the ability to record and have 2 conversations recorded for coding utilizing the Motivational Interviewing Competency Assessment along with 2 individual 1:1 coaching sessions to review the codings and assist with proficiency.
This class will provide peer- recovery specialists and past, current or future practitioners of MI with an opportunity to explore creative ways of integrating these approaches. Motivational Interviewing is a client-centered, evidence-based, directive method for enhancing intrinsic motivation to change by exploring and resolving ambivalence. After orientation to the underlying spirit, structure, and principles of Motivational Interviewing, practical exercises will help participants strengthen empathy skills, recognize and elicit patient change talk, and roll with resistance.
Motivational Interviewing
"Motivational Interviewing is a collaborative, goal-oriented style of communication with particular attention to the language of change. It is designed to strengthen personal motivation for and commitment to a specific goal by eliciting and exploring the person's own reasons for change within an atmosphere of acceptance and compassion."
~ Stephen Rollnick and William R. Miller, Sheffield, UK Oct 2011
About the Trainers:
John Burns, MBA, CRSW, is the director of SOS Recovery Community Organization. John has been engaged in training delivery and development over the last 5 years at SOS. He supervises a staff of over 20 at SOS Recovery Community Organization and assists in training and supervision of three Recovery Community Centers. SOS operates syringe service programs and harm reduction supplies at all of their recovery community centers as well as a comprehensive outreach program with those experiencing homelessness and a state wide program for individuals involved in the criminal justice system. John is a member of the Motivational Interviewing Network of Trainers (MINT) and completed the MINT training of new trainers. He has been trained extensively in motivational interviewing techniques through a series of trainings and train the trainers sessions with other MINT members including Stephen Andrew LCSW, LADC, CCS, CGP, John Gilbert MS, RD, CCP, RHC-III, ACSM-CEP®, Ali Hall, JD, and Casey Jackson MSW, MAC, LICSW, CDP. He has also had several coaching and coding trainings. He has trained under Denise Ernst. PhD in Motivational Interviewing Treatment Integrity (MITI) Coding and is trained and authorized to complete Motivational Interviewing Competency Assessments (MICA) for coding practitioners of MI.
Joshua Colwell, CRSW, is the criminal justice recovery supervisor for SOS Recovery Community Organization. Josh is a person in long term recovery and has long been passionate about supporting those struggling with SUDs. Josh works closely in the criminal justice system using his lived experience to improve the recovery and wellness of those reentering from corrections and those who are engaged in supervision under probation, parole and drug courts. He has a team of peer-support specialists in work in five drug courts across NH including the federal drug court in the Concord, NH district courts. Josh joined SOS in November of 2019 and has a passion for working with individuals maintaining their recovery and assisting individuals in the recovery community. Josh has completed his training of trainers in the Art and Science of Peer-Assisted Recovery, Ethical Considerations in Peer-Assisted Recovery, Suicide Prevention in Peer-Assisted Recovery and AIDS, HIV, and Hepatitis Prevention in Peer-Assisted Recovery. SOS is a NAADAC certified education provider and Josh is a NAADAC approved trainer under that certification for 8 different trainings including this one. He has been training for the last few years and his training of trainers has been under the guidance of John Burns and Jim Wuelfing, both experienced trainers with over 35 years combined of training experience. He has assisted training with both Jim Wuelfing and John Burns several times. Josh has completed trainings in Motivational Interviewing under John Burns who is a member of the Motivational Interviewing Network of Trainers(MINT) as well as advanced MI classes under MINT members, John Gilbert, MS, RD, CCP, RHC-III, ACSM-CEP®, and Ali Hall, JD. Josh has completed comprehensive training in the Motivational Interviewing Treatment Integrity (MITI) Coding to provide coding and coaching feedback under Denise Ernst, PhD.