Description
Motivational Interviewing: Preparing Clients for Change
Please arrive at the training site at 9:00am for light breakfast and check-in.
The training promptly begins at 9:30am. A light lunch will be served at 12pm and is included with registration.
Our Trainer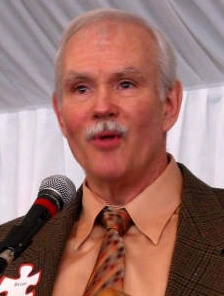 Brian D. Lowery, MPA, LSW, has been an instructor in the child welfare field for the past 30 years. He is a State Licensed Social Worker and recipient of the prestigious "Linda Pope Award" from OCWTP and Trainer of the Year for the Northeast Region. Brian is a sought after consultant and trainer with child welfare organizations throughout the Midwest. He is an approved OCWTP trainer.
This Motivational Interviewing: Preparing Clients for Change workshop is part 1 of a two-part Evidence-Based course on Motivational Interviewing, a counseling style which adopts a brief intervention format, using critical elements that serve as catalysts for motivation and change. Part 1 (6 hrs) serves as an introduction to MI and focuses on strategies to build client commitment to change. Part 2 is offered separate from Part 1, by Lowery Training Associates, and focuses specifically on strengthening the client's commitment to change.
CEUs: Six (6) CEUs will be available for Ohio social workers and counselors.
The Ohio Children's Alliance is pleased to offer this training with grant support from the Pharmaceutical Research and Manufacturers of America (PhRMA).
Cancellations: Refund requests will be accepted until 7 days prior to the event date.
Nearby Hotels:
Embassy Suites by Hilton Columbus
2700 Corporate Exchange Dr, Columbus, OH 43231
614-890-8600
To make reservations at an Ohio Children's Alliance preferred rate, use this Booking Link