Learn a new approach to communication with loved ones | Interpretación en español será disponible! | ASL interpretation available!
About this event
Seeing loved ones struggle with their mental health can be heart breaking, especially if they are reluctant to take medication or accept other kinds of help. A communication strategy called motivational interviewing is widely used by health professionals to enhance people's motivation to make healthy changes. Dr. Emily Kline has developed a motivational interviewing-inspired curriculum for family members of individuals with mental illness. In this workshop, Dr. Kline will teach these skills to attendees and share her research findings on motivational interviewing for loved ones.
Intervenciones motivacionales para familias y seres queridos: un taller de habilidades de comunicación
Ver a familiares luchando con su salud mental puede ser angustioso, especialmente si son reacios a tomar medicamentos o aceptar otro tipo de ayuda. Los profesionales de la salud utilizan una estrategia de comunicación llamada "intervención motivacional" para mejorar la motivación de las personas para realizar cambios saludables. La Dra. Emily Kline ha desarrollado un plan de estudios inspirado por intervenciones motivacionales para familiares de personas con enfermedades mentales. En este taller, la Dra. Kline enseñará estas habilidades a los participantes y compartirá los hallazgos de su investigación sobre intervenciones motivacionales para seres queridos.
How to Join
This workshop is offered through Zoom. You must register with a valid email address. This is because all the information you need to join - link or phone number to call in - will be provided via email. You will find that information in your confirmation email when you register, and in reminders before the event. If you don't have an email address, call our Helpline at 212-684-3264 - we can help.
ASL and Spanish interpretation as well as automated close captioning will be available in the Zoom meeting.
This event will be livestreamed on Facebook on our page at facebook.com/NAMINYCMetro (although Spanish and ASL interpretation will not be available via the Facebook livestream). A recording will also appear on that page after the event and if you register you'll receive a direct link!
Como unirse:
Este seminario se ofrece a través de Zoom. Debe registrarse con un correo electrónico válido. Esto se debe a que el enlace que necesita para unirse se enviará por correo electrónico. Si no tiene un correo electrónico, llame a nuestra Línea de apoyo al 212-684-3264; podemos ayudarlo.
Este evento se transmitirá en vivo en facebook.com/NAMINYCMetro, pero interpretación en español no será disponible por facebook! Para español es necesario unirse a través de Zoom.
También habrá una grabación disponible en esa página después del evento y, si te registras, recibirás un enlace directo.
About Our Speaker
Dr. Emily Kline is a psychologist, an assistant professor of psychiatry at Boston University School of Medicine, and the director of psychological services for the Wellness and Recovery After Psychosis Clinic at Boston Medical Center. She is an expert on early intervention in psychosis and in the needs of families dealing with mental illness. Her research focuses on mental health care access, treatment outcomes, and family communication.
Sobre nuestra oradora:
La Dra. Emily Kline es psicóloga, profesora asistente de psiquiatría en la Facultad de Medicina de la Universidad de Boston y directora de servicios psicológicos de la Clínica de Bienestar y Recuperación de la Psicosis en el Centro Médico de Boston. Es experta en intervención temprana en psicosis y en las necesidades de las familias que padecen enfermedades mentales. Su investigación se centra en el acceso a la atención de salud mental, los resultados del tratamiento y la comunicación familiar.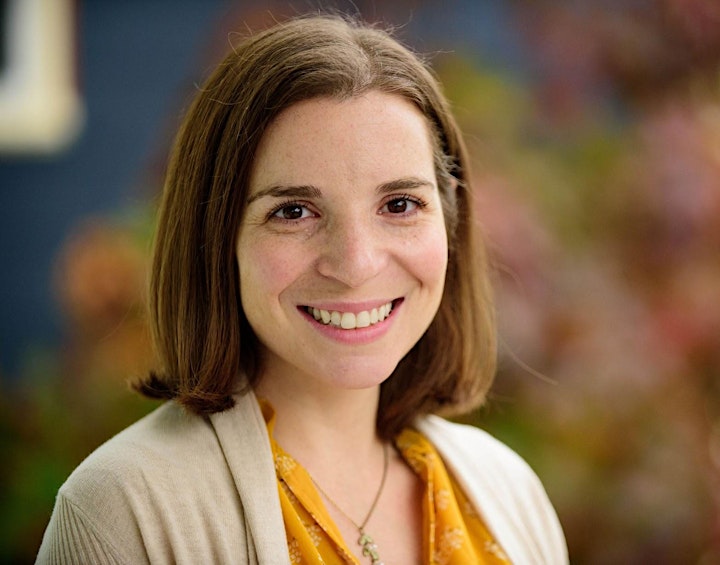 Organizer of Motivational Interviewing for Families and Loved Ones
NAMI-NYC helps families and individuals affected by mental illness build better lives through education, support, and advocacy. Our Education Events have information on a wide variety of topics for our community, and the wider public. And they're free. Join us!
For questions about Education Events, please contact Outreach Coordinator, Clara Kiely, at ckiely@naminyc.org. Or get more info on our site at www.naminyc.org.