Description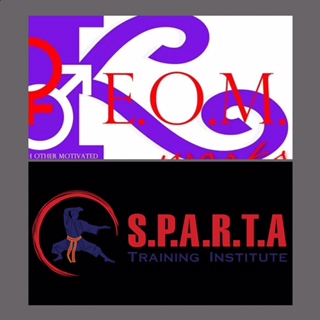 WOMEN'S SELF DEFENSE WORKSHOP
KEOMworks and S.P.A.R.T.A. Training Institute will be partnering for a 2 hour session on October 27th to raise to Learn to Walk in Confidence AND Not in Fear.
In this 45 min short concise workshop certified trainer Duane Harper will help you'll discover:
SITUATIONAL AWARENESS SKILLS AND RECOGNIZING DANGER, so you can avoid it before it's to late.
SIMPLE, PRACTICAL SELF-DEFENSE SKILLS, against the most common assault scenarios.
DEVELOPING THE MINDSET TO GO FROM VICTIM TO VICTOR, this is essential for survival and escaping should you be assaulted.
You will also receive a 45 min small group coaching and motivation session to Defining Your Purpose Walk: Learning to Walk in Confidence by Coach Sherri B.K.A. Momma KEOM
We will discuss...
Barriers In Your Life..What Do Setbacks Mean...and How Can You Overcome Those Barriers and Setbacks
Preparing for The Unexpected
**Session is $50 + eventbrite fees / 2 payments of $25 or 1 payment of $50** OR
You can pay via Paypal Use email address keomworks@gmail.com
You can also pay at the door *space is limited so to secure your spot please contact the host*
See You There!!