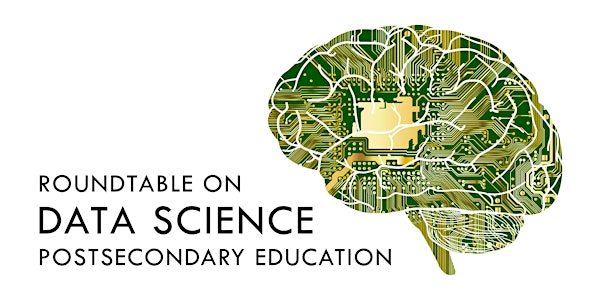 Motivating Data Science Education through Social Good
When and where
Location
Keck Center, Room 100 500 Fifth St. NW Washington, D.C 20001
Description
Roundtable on Data Science Postsecondary Education: Motivating Data Science Education through Social Good

The National Academies of Sciences, Engineering, and Medicine invites you to attend a one-day data science education meeting and webcast on December 10, 2018 in Washington, DC. The meeting will bring together data scientists and educators in academia, government, and industry to 1) learn about academic, government, non-profit, and private sector projects promoting data science for socially desirable outcomes and their intersection with education and hiring, and 2) explore how socially motivated projects and topics can engage and excite students. For more information, please visit the event website.
For this event, you have the option to register as an in-person participant or as a remote participant. Please select the appropriate ticket type so we can get a correct head count!
Instructions for Remote Participants
Watch the webcast here: https://livestream.com/NASEM/events/8419104
During the event, we encourage remote participants to send questions for the speakers to Ben Wender at bwender@nas.edu, who will read them out if time permits. Please note that the afternoon breakout session will not be webcast.

---
ABOUT THE ROUNDTABLE
This event is part of an ongoing series of roundtable meetings that take place approximately four times per year. It is organized by the Committee on Applied and Theoretical Statistics in conjunction with the Board on Mathematical Sciences and Their Applications, the Computer Science and Telecommunications Board, and the Board on Science Education. Learn more about the roundtable and watch videos of past meetings on the roundtable website.

---