Description
A World Usability Day Event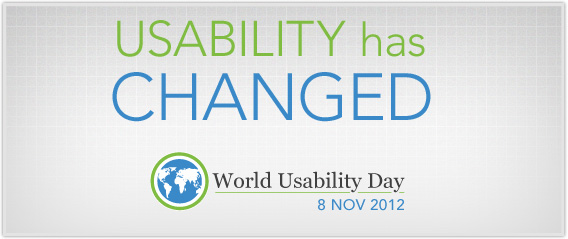 Kick Off WUD 2012 and See How Usability Research is Changing
It's no longer enough to create great looking sites and apps that are merely easy to use. They must also inspire your users, whether they be customers, partners, or employees, to take the specific, predetermined actions that support, and in many ways drive, your business. After all, if your site or app isn't driving your business forward, it's a waste of money.
Today, your site's visitors should be able to find things easily (measured by its usability) all while enjoying the experience (thanks to "lovability"). But the true metric for success is "Motivatability" - the question of whether your users will "do" what you want them to do. It is this notion, that those of us in the web space are living in a post-usability era and need to evolve our practices, that our presentation, Motivatability - Driving the Clicks That Lie Beyond Usability, is all about.
Intended for everyone from marketers and web product managers to UX/UI professionals, this unique talk for World Usability Day 2012 will expose lessons learned using a number of real case studies all while providing ground-breaking best practices for evolving your approach to your site's most valuable asset: its Motivatability.
At This Event You'll Learn How To:
Assemble the right evaluation criteria for your competitive landscape
Identify best-in-class, differentiating features and functions for your industry
Create robust, usable prototypes to drive user engagement research and optimization
Leverage your findings in order to improve your website and beat your competition
*Breakfast will be served at this World Usability Day event.