Description
Motion Interactions and Projection Mapping with Processing
July 20 - 28, 2019

Saturdays and Sundays, 10am - 1 pm
4 class sessions total
$190 course fee


ABOUT THIS CLASS
This workshop will introduce students into a brief overview of Processing/p5.js. It will also introduce technologies that capture motion, movement, action, and gesture. By the end of the workshop, students will have access to Processing/p5.js examples that showcase and integrate kinetic technologies. They will also
have the basic skills, knowledge, and access to an array of technologies in order to begin developing their own independent projects.

This course will focus on different types of movement and the specific technologies that recognize, extract, and quantify that type of movement. Each of these classes will be supplemented with examples in Processing/p5.js. The last day of the workshop will focus on preparing the students for bringing their own ideas to life!
Class 1: Face Detection (Saturday, July 20th)
technology: web cameras
code: Processing, p5.js, FaceOSC
Class 2: Hand Gesture Recognition (Sunday, July 21th)

technology: Leap Motion
code: processing, p5.js, leap-motion-processing library
Class 3: Depth and Movement with Kinect (Saturday, July 27th)

technology: Xbox Kinect
code: processing, p5.js
Class 4: Examples and Individual Project Development (Sunday, July 28th)

This class will focus on preparing each of the students for preparing their own project
We will continue learning processing, but will allocate time for project specific questions, help, and debugging.
WHO IS THIS COURSE FOR?
This is an introductory workshop designed for individuals interested in learning to program in the Processing environment and who are interested in learning the basics of motion capturing using sensors.
Students will learn about:
Programming basics in p5.js
Face detection with webcams
Hand gesture recognition with Leap Motion
Body and depth sensing with Xbox Kinect
REQUIREMENTS
No previous programming experience required
CLASS MATERIALS
Students should bring: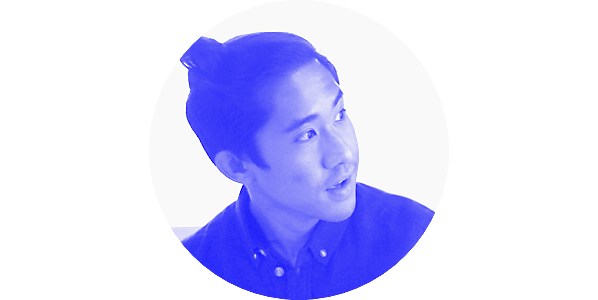 ABOUT THE INSTRUCTOR
Jerome Martinez is a software and mobile engineer who enjoys creating code-based art. He earned a BS in Computer Science and a BA in Linguistics from UT Austin. Jerome has presented his generative work in p5.js and Processing at OpenHack Austin and at Processing Austin.
He aspires to have as much energy as Daniel Shiffman one day!
FYI
Refund Policy
Students can receive refunds up to 7 days before the class start date.
Class Minimums
If the class minimum has not been met, the class will be canceled or rescheduled. Those who have pre-paid will be notified in advance and will have an option to receive a class credit or a full refund.
Media Release
Please note that some events may be photographed or video recorded. If you do not want your picture or video published, you must send your request in writing to theTeam@dadageek.com immediately after registering. Otherwise, registering for this event, hereby authorizes dadageek to use said photos or videos on social media or in future promotional materials.