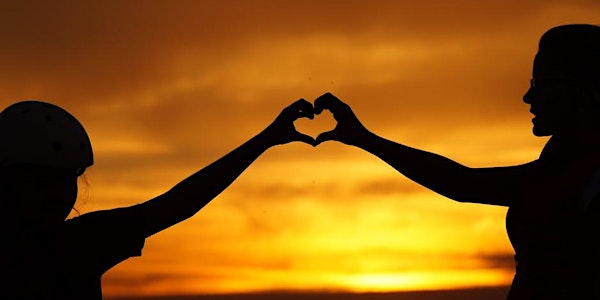 Mothers & Families: Tracing the Legacy of the Female Lineage
When and where
Location
Liberty Place Lancaster, PA 17603
Refund Policy
Contact the organizer to request a refund.
Description
What we have in common is the mother. Unsurprisingly, this unique relationship influences our lives for generations -- although not always as we think. What happens in utero has significant impact not only for the children born to that woman but often to successive generations -- as well as grandmothers, unborn children and family and cultural trauma.

Karen Carnabucci, LCSW, TEP, will lead "Mothers, Daughters and Families: Tracing the Legacy of the Female Lineage," a professional training that will focus the multiple generations of women from 9 a.m. to 4 p.m. on Friday, May 17, at Liberty Place, 313 W. Liberty St., Lancaster, Pa.

This training will focus on the use of action methods, including psychodrama, Family Constellations, guided imagery and the creative arts, to address the relationship between mothers and children and what gets in the way of the mother's natural love for her child. The workshop will consist of didactic teaching, questions, demonstrations and opportunities to bring clinical case studies forward for supervision.
You will learn:
Warming up the client to address mother relationship in a positive and useful way.
The role of a mother in a child's life.
How a mother's circumstances at the time of giving birth can interfere with her natural outpouring of love for her child.
The impact of adoption, vanishing twins, miscarriage and abortion within a family system.
How the trauma of a previous generation can impact a child.
How to integrate psychodramatic and sociometric concepts in your work, along with concepts of Family and Systemic Constellations.
You will also have the option to bring consultation questions to the gorup and to address personal issues in a confidential setting. You may bring your lunch or plan to go out for a 45-minute lunch.

Tuition

Tuition is $85 (before May 14, $105 after) and will include six CE credits for social workers, marriage and family therapists and professional counselors, plus psychodrama credits, handouts and healthy snacks.
This training day is suitable for:
Mental health professionals, marriage and family therapists, creative arts therapists, physicians and other medical professionals, creative arts therapists, life and wellness coaches, educators, clergy, community and social activists, alternative health practitioners and others interested in inter-generational trauma and experiential therapies. Participants will have the option to address personal issues in a supportive and confidential setting, as well as bring past or present client cases forward for supervision.
Continuing education and psychdrama credits
Karen Carnabucci, LCSW, TEP, and Companions In Healing are approved by the Pennsylvania State Board of Social Workers, Marriage and Family Therapists and Professional Counselors to offer continuing education for social workers, marriage and family therapists and professional counselors according to Pennsylvania Board Approval #SWPR-004002.

These training hours also may be counted towards the Certified Psychodramatist credential as approved by the American Board of Examiners In Psychodrama, Sociometry and Group Psychotherapy.

Training hours may be counted towards certification approved by the American Society of Experiential Therapists.

You may be able to submit this certificate for credits in another helping discipline or in another state. Please contact your respective state board for information.

You may register in one of two ways:
Send check payable to Karen Carnabucci to 313 W. Liberty St. #251, Lancaster, PA 17603.

Register online with your credit card here.
What to bring
Your lunch unless you are planning to purchase your lunch from a nearby eatery.
Your notebook and pen, if you wish to take notes
Water bottle
Coffee, if you must have it!
Any special foods that you may need
Business cards and brochures for the sharing table.
Your curiosity and questions.
In addition, a selection of Karen's books for professionals will be available for sale.