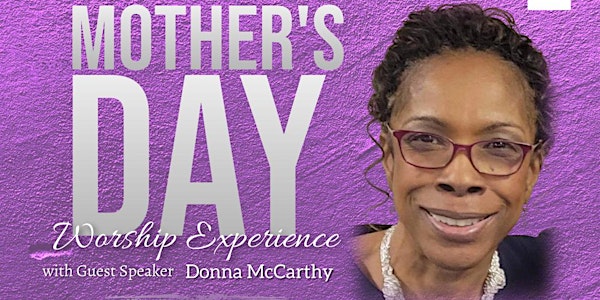 Mother's Day Worship Experience!
Pressing To God's Blessings! Anointed Woman of God Donna McCarthy speaks. You want to be there! Bless God...
Date and time
Sunday, May 7 · 3 - 6pm CDT
Location
The Atrium: "A Special Events Venue" 4151 183rd Street Country Club Hills, IL 60478
About this event
Dinner will be served buffet style promptly at 3:30 pm and dinner service will end at 4:30 pm. Please plan accordingly. A few of our sponsors include Billionflow Logistics LLC and Living Love Giving, Inc. We appreciate support at every level and welcome more sponsors. We look forward to seeing you there! Bless God...
Donna McCarthy is a member of Anthem Church in Hammond, Indiana where Sam and Taylor Hamstra are her Pastors.
She is a core leader, teacher, and affectionately known to some as Momma Donna.
Donna has spent over 40 years as a worshipper, choir director, intercessor, counselor, and encourager of women.
She loves missions, and has traveled doing evangelstic and medical missions in Senegal (West Africa), Jerusalem, Columbia, the Philippines and Tanzania (Also in West Africa).
Come fellowship with us during this blessed event and experience God and the Holy Spirit working through the anointed Donna McCarthy.
This is a God's Real Church event where Don Turner, Jr., is the Pastor. We bless you with love, peace, and power! Bless God...