Sales Have Ended
Ticket sales have ended
Yay, can't wait to meet you. I've asked for your cell in case of an emergency and I need to get hold of you.
Sales Have Ended
Ticket sales have ended
Yay, can't wait to meet you. I've asked for your cell in case of an emergency and I need to get hold of you.
Description
DAZZLE YOUR MOM AND MAKE HER A WOK STAR!
Mothers do so much for us, shouldn't we give her something more than a fleeting gift? Even if you're not a mom, join us for a fabulous Master class where I'll show you how to be a WOK STAR!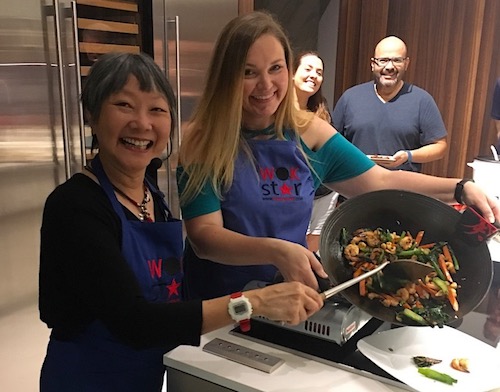 My master class will introduce moms to a radical way of creating delicious memories just like how my mom taught me.
Strato Ambienti, a luxury Italian kitchen design showroom will be hosting my class, providing the perfect ambience for this Special Mother's Day. Strato Ambienti is located right on Miracle Mile in newly revitalized downtown Coral Gables with convenient, covered parking close by.
Whether moms are entrenched in traditional ways to put out dinners or tired of Meal Prep Deliveries, they will be enticed by my stress free, step-by-step how to create yummy dinners that make moms look like ROCK STARS or what I like to call - - - WOK STARS!
They'll learn my FUN, FREESTYLE cooking. Imagine stress free, healthy cooking lifestyle!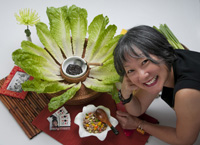 Come with mom for a fun afternoon...
We'll greet you with my signature Rainbow Lettuce Wrap in the amazing Rosanna kitchen, photo in header, then move into another kitchen for my class.
My goal is to DAZZLE her with how to be a WOK STAR in her own kitchen!
Cooking goes way BEYOND cooking. You won't need recipes or follow a list of ingredients.
With only 4 basic seasonings and a few fresh ingredients, you can accomplish ANY dish.
I'll show you how with my 4 element system…
a simple technique
the right cookware
the right heat

And quality seasonings.
You'll feel liberated.
You can adapt to ANY STYLE of cooking….it's the same process for a busy weeknight, one-dish dinner, ethnic dish or ANY diet you're on!
Use in conjunction with your meal kit delivery but you'll find you'll be able to cook from scratch and do away with the meal kit with less waste.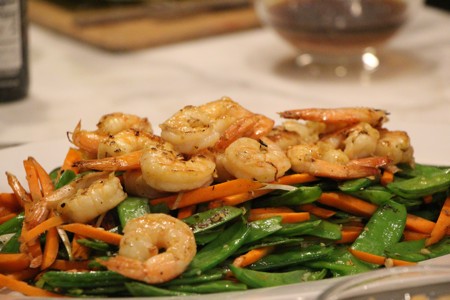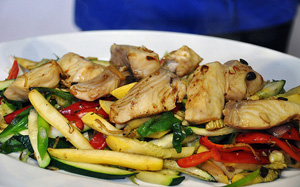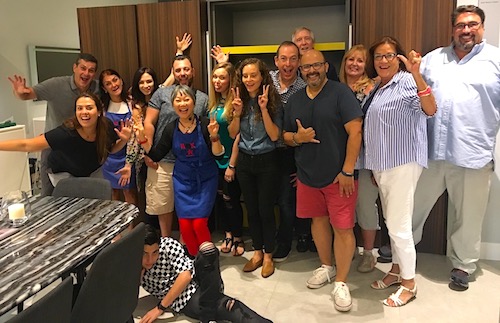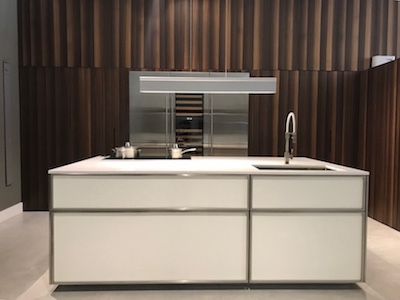 My Wok Star system gives you the FREEDOM to quickly develop your own style and IMMEDIATELY put into practice what you learn.
That's what being a WOK STAR is all about. Do it YOUR WAY.
I'll explain 4 ESSENTIAL elements you'll need for success AND I've put them all in a WOK STAR KIT BUNDLE which will be available for purchase so you can put into practice what you learned and start cooking right away when you get home.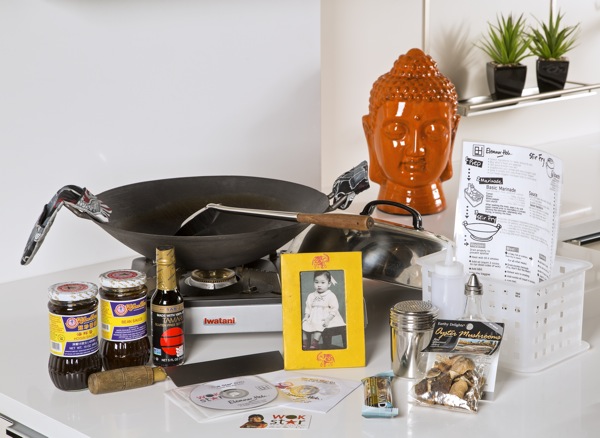 SUCCESS STORIES
From busy moms, attorneys, doctors, accountants, people who want to lose weight or get their kids to get their veggies, it's so rewarding to hear them say my cooking techniques have TRANSFORMED their entire approach to cooking and eating — the best compliment I could ever ask for.
READY TO BE A WOK STAR?
Ready to simplify your cooking, never worry about "what's for dinner", eat healthy, and spend quality time with family and friends, this experience is for you.
Check my website for menu and complete details and let me know of any allergies or food restrictions!