Description
CELEBRATING MOTHERS!!



Hello Beautiful Woman! Welcome to the Mother's Day Wellness Retreat with



WOULD YOU LIKE A LITTLE TIME TO CELEBRATE YOU?
This event is for the Fabulous Mummas like you who deserve to be honoured!
Authentic, Creative Loving Mothers who look after everyone else all of the time.
Now it is time for YOU to come and fill YOUR cup up!
JOIN US TO CELEBRATE MOTHER'S DAY!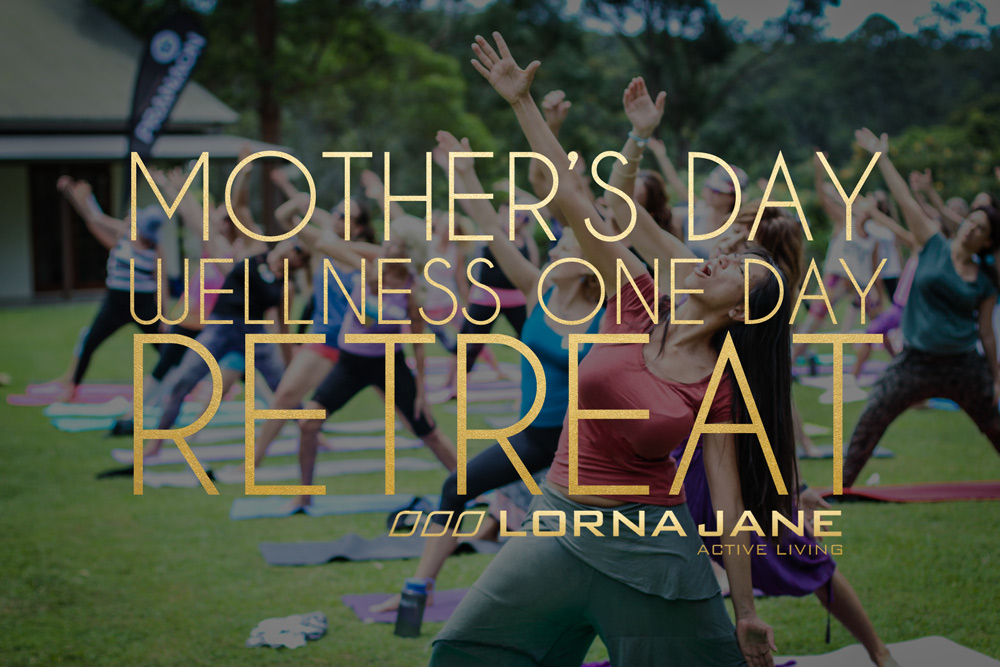 "I am first and foremost me, but right after that, I am a mother. The best thing that I can ever be, is me. But the best gift that I will ever have, is being a mother." C. JoyBell C


---

We are so excited and incredibly grateful to bring you this amazing event designed to celebrate the magnificence of Mothers in all of your glory!
Mother's are the backbone of society. The unsung designers of the beauty in our world.
You are the hardest workers, the most giving.
Now it is time for you to RECEIVE!
How would you like a day all to yourself, with other amazing mothers and daughters, to be honoured? To be cherished?
To be rewarded with yoga, dance, music, food, celebration and gifts!
To be inspired!
To be uplifted and joyous!
This Mother's Day Wellness One Day Retreat will be held with Lorna Jane Active Wear and many other exciting contributors on the Gold Coast. Here was our last venue, the next will be even better!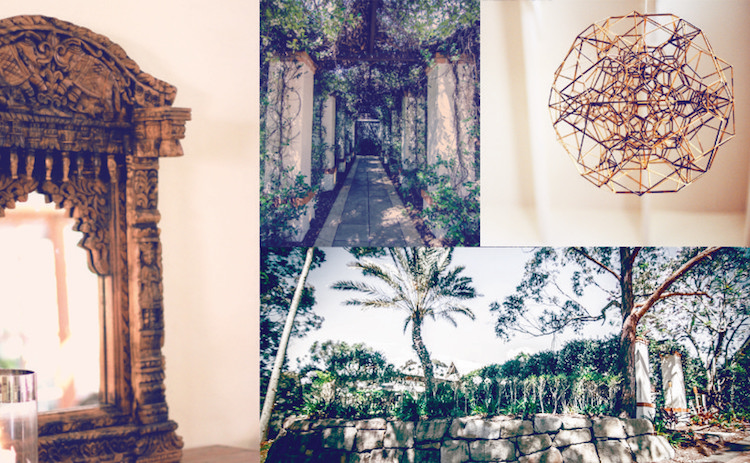 ---
WHEN: Saturday 12th May, 201
WHERE: Gold Coast Venue TBA
TIME: 9am Registration. 9.30am ~ 5pm
---

This full day of Lorna Jane Magic will give you insights into how to create an Extraordinary Life for yourself and
your family while keeping balance in all areas of life. While ensuring sustainability of our earth.

We love to create communities of like minded individuals where we can all thrive together. So please, join us!
---
"Be prepared to step into a whole new world, a new way of living, breathing, loving and connecting! You will be glowing on a new level."
---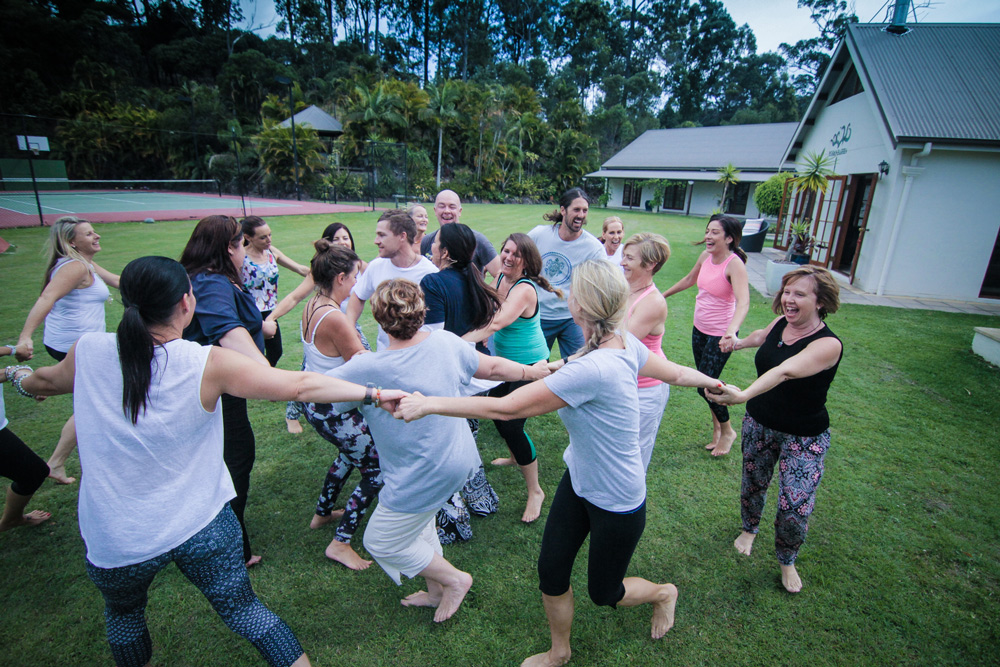 WHAT HAPPENS DURING THE DAY?
During the one day Wellness Retreat you will experience...
>> A full one hour Yoga class to get your body inspired and invigorated

>> A Smoothie Bar Demo so you can keep your nutrients flowing at home with delicousness

>> Inspirational Motivation Speakers to spark your zesty, juicy life and get you on track for amazingness

>> Content on Health, Wellness and Self Love to bring balance and fulfilment into your busy life

>> An entertaining Musical performance by professional artists!!

>> And MORE........




---
Beautiful Mother!


We are all special in our own unique way. We all have that part of us that can never be hurt, harmed or endangered. That is the part of us that will be amplified through these kinds of events.

At times we give our all to our families and sometimes there is just nothing left for us. This day is designed to reignite you and share with you tools you can apply to everyday of motherhood so you can show up as best you can for not only your family, but for yourself as well.
When we look after ourselves we become better mothers for it.
When we let our own light shine, we unconsciously give others, our children, the permission to do the same.
As we are liberated from our own fears we automatically liberate others. We were all born to shine, move, nourish and believe. Let's connect as women and do it together!
"My mother is the bones of my spine, keeping me straight and true. She is my blood, making sure it runs rich and strong. She is the beating of my heart. I cannot now imagine a life without her." Kristin Hannah, Summer Island
---


WHAT YOU GET WHEN YOU ATTEND:
>> A full day of inspiration among other beautiful mothers

>> Inspiring knowledge from thought leaders who speak all over the world

>> Time and quiet to connect in with yourself through Yoga and Meditation, guided by professionals

>> A community of like minded individuals. New friends for life

>> Access to great wellness products and services from the conscious community

>> A goodie bag full of goodness

>> Food Stalls with vegan and vegetarian options

>> Loads of giveaways and spot prizes
WHAT IF I WANT TO REALLLLY SPOIL MY MUMMA? (OR MYSELF...)
GO VIP!!
VIP tickets give you lunch included with Michelle, Musicians and Lorna Jane crew, A filled-with-amazingness VIP goodie bag, and front row seating. Plus 10 of Michelle's audio MP3 Meditations to spark your life!
---


Leave a Sparkle Wherever You Go.
When You Shine Your Light You Unconsciously Give Others The Permission To Do The Same.
---


WHO IT'S FOR:
>> Amazing Mums & children (10+) like you wanting to take your life to the next level

>> Conscious people wanting to make a dream become a reality in action

>> People wanting to have a deeper connection with themselves and others

>> Individuals looking for a strong community of like-minded people

>> Heart centered people who love to have fun while creating EPIC life experiences
"There's a spark in you... You just gotta ignite the light and let it SHINE like a fire work. Let your colours burst."


---
ALL THE LITTLE FINISHING TOUCHES...
~ If you would like to book your ticket for this event please connect now as numbers are limited for the space


---
In giving we receive. Welcome to the TRIBE! We look forward to having you there with us on the day!


Bring your mumma friends, or 10!
Connect, share, and spread the word that the 12th of May is going to be a revolution in your life! Lets Rock It!!
---
From all of us at Milada Sanctuary and Lorna Jane, we really look forward to having you at this event with us!
Grab your tickets TODAY!!
With Hugs and Love.xx