Actions and Detail Panel
Mother's Day Tributes: A Beautiful Gift for Mom
Sun, May 14, 2017, 12:00 AM – 11:30 PM CDT
Event Information
Location
Saint Louise House
www.saintlouisehouse.org
Description
Delight each of the mothers in your life-- or remember a special one-- with an online public tribute for Mother's Day! Simply make a donation in her name or memory to one of Austin's most beloved nonprofit organizations, Saint Louise House, and let us take care of the rest.
For each $20 tax-deductible donation (referred to here as a "Registration"), you may create one tribute, which will be posted as the sun rises on Mother's Day. For each additional $20 donation, you may create another tribute. So go ahead! Purchase one for your mom, spouse, daugther, mother-in-law, grandmother...any one you love or cherished as a mother. You can even purchase multiple tributes and allow her children to create their own messages.
On Mother's Day morning, simply log on (or call/email mom to do so) to the Saint Louise House website from your mobile device or computer and show her -- and the world -- how much you love her!
Thank you for supporting Saint Louise House!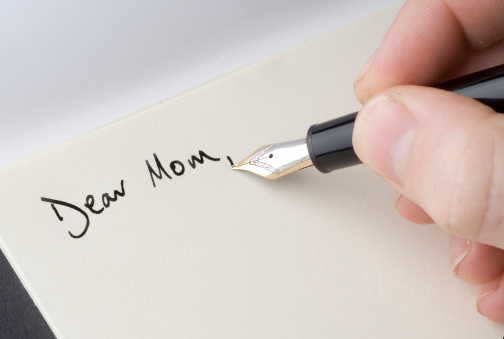 FAQs
CAN I BUY AS MANY TRIBUTES AS I'D LIKE?
Yes! Any increment of $20 allows for ONE tribute! (e.g., $40 donation = 2 tributes, $140 = 7 tributes)
CAN I CONTRIBUTE WITHOUT WRITING A TRIBUTE OR IN ADDITION TO THE TRIBUTE?

Sure you can! Simply select "Donation Without Tribute" and specify your donation amount during checkout.
IS THERE A WORD LIMIT FOR A TRIBUTE?
Yes, a short paragraph of 5 lines per tribute, so please plan accordingly.
WILL MOM BE NOTIFIED THAT SHE HAS A TRIBUTE?
Yes...if you'd like! On the Friday preceding Mother's Day, we can send her an email letting her know that a contribution has been made in her name and that a tribute will be waiting for her on Mother's Day. Please confirm that you want her to be notified and provide her email address when filling out the order form.
HOW LONG DO I HAVE TO DRAFT MY TRIBUTE?
You will have 120 minutes (2 hours) to fine-tune your message before it times out.
HOW LONG WILL THE MOTHER'S DAY TRIBUTE BE POSTED?
We will leave the page up until August 30, 2017.
Date and Time
Location
Saint Louise House
www.saintlouisehouse.org