Relax and learn how to create a masterpiece for your beautiful mother to celebrate Mother's Day 2021 (Full Painting Below)
About this event
The Painting:
It's Mother's Day! This painting will make the perfect gift for mom! She'll love to hang up her "baby's" artwork and she'll cherish it forever (just like how she cherishes you)!
This is a great experience because mamas want to relax and enjoy themselves. She'll see how truly thoughtful you are for gifting her a nice painting experience!
You will learn how to paint this unique work of art step-by-step alongside our professional artist!
Our art center is located in downtown Carbondale next to SIU, Underground Cafe & Blend Tea. Feel free to grab a bite to eat and walk on over to our relaxing painting experience.
Creating art can contribute to your overall well-being. That is why we are passionate about giving the painting experience to you, even if you have 0 artistic skills!
Do I need to have artistic skills?
Not at all! Our artist professional will guide you step-by-step through the painting and make sure that you stay on track to completing your work of art by the end of class. In art, there are no mistakes! We will make sure you leave loving your painting and have a great experience.
Do I need to bring anything?
Project Human X provides all materials you'll need to create a unique masterpiece. All you need to do is show up and be ready to have fun!
Covid-Precautions
Free face masks
Physically distanced tables
Sanitization stations
Outdoor seating (Only when the weather is warm and 65+ degrees outside).
*This event is family-friendly and available to all ages
Your Ticket Includes:
-Light Refreshments
-Lovely Hosts to Guide You Through Each Step of Your Painting
-A Beautiful Canvas For You To Take Home!
Check out other community members who love the Project Human X experience! This event will be hosted in our new art gallery space: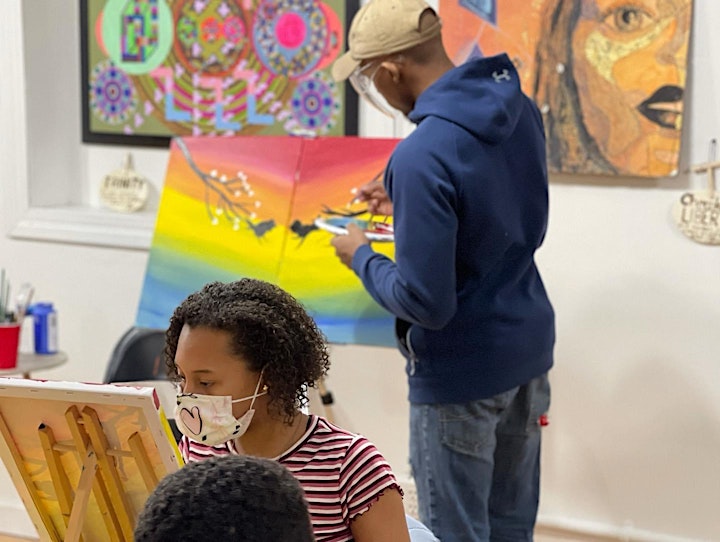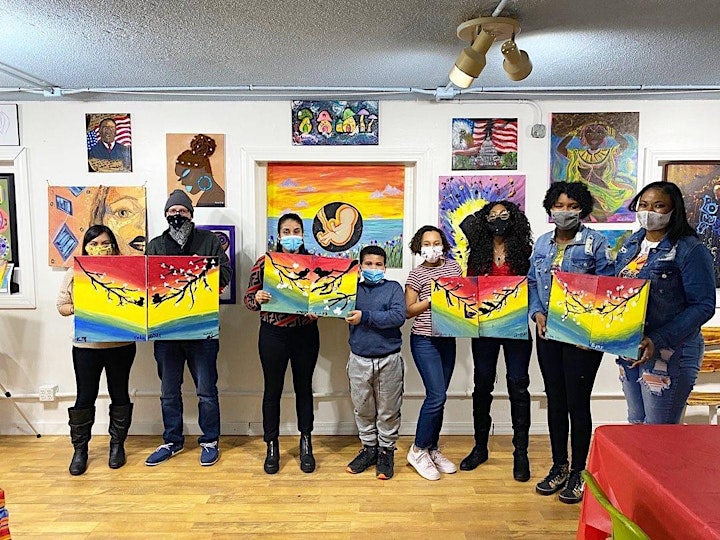 Let's relax and learn something new together! We value your unique creativity and want to give you the best experience possible. Grab your seat to secure your spot!