Description
Each ticket admits 1 mother and 1 child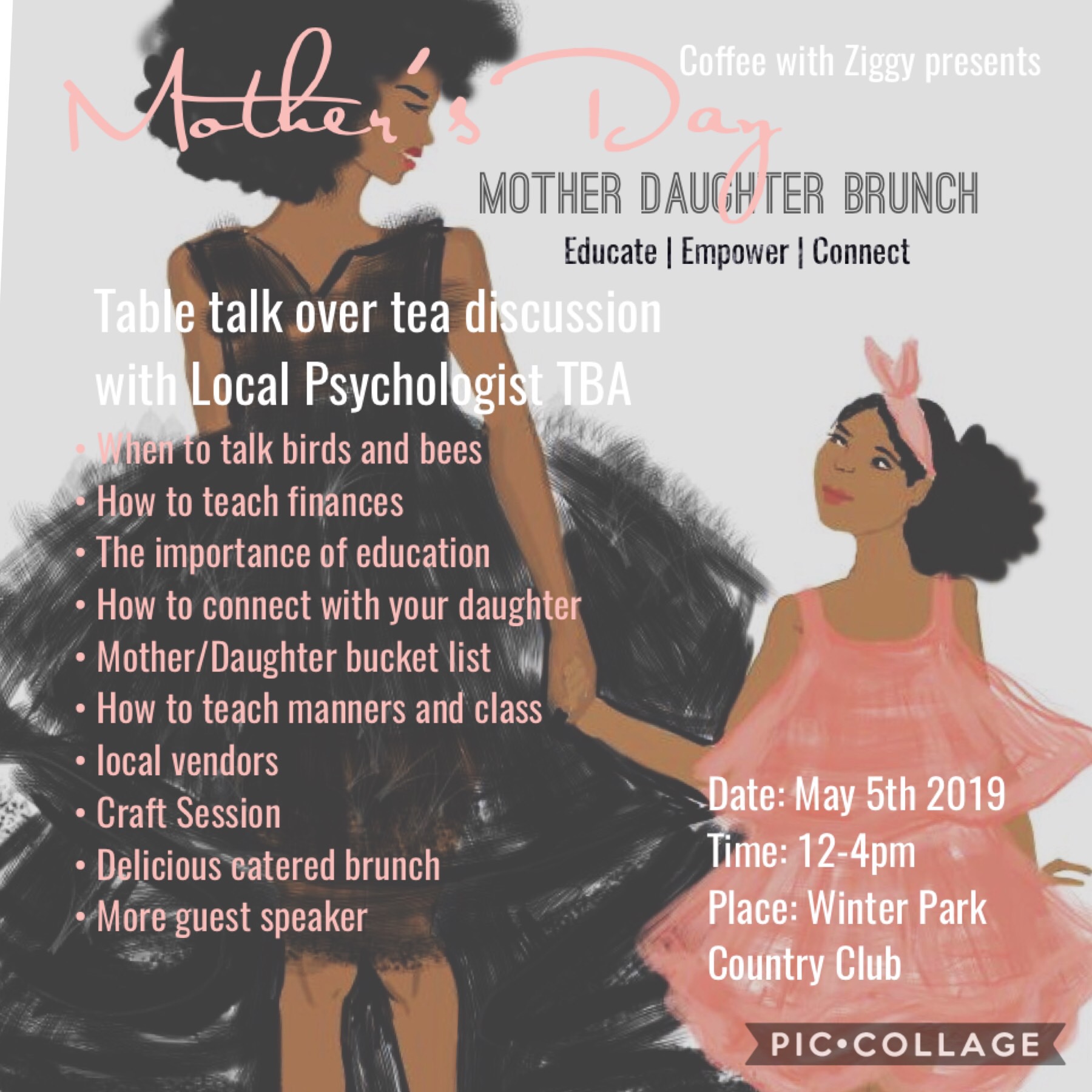 We will have brunch and mimosas while we learn to connect with our daughters. We will get expert advice from a local Psychologist TBA. We will have a guest speaker to talk about teaching your daughters about financial literacy. We suffer because we do not know how to manager our money. There wil be an open discussion and time to ask the experts any questions that you may have.
There will be a fashion show with very talented designers TBA. Local vendors will we throughout so you can shop before and after the presentation. This is going to be a fun and educational event that you do not want to miss.
More details to come...Get your tickets today!