Description
Let's help celebrate the Super Moms we know! A great gift to give any Mom!

Offering a 15 minute mini shoot, which includes 2 Hi Resolution Digital images with the right to print. Shoot price is $40.
A deposit of $20 is required to book.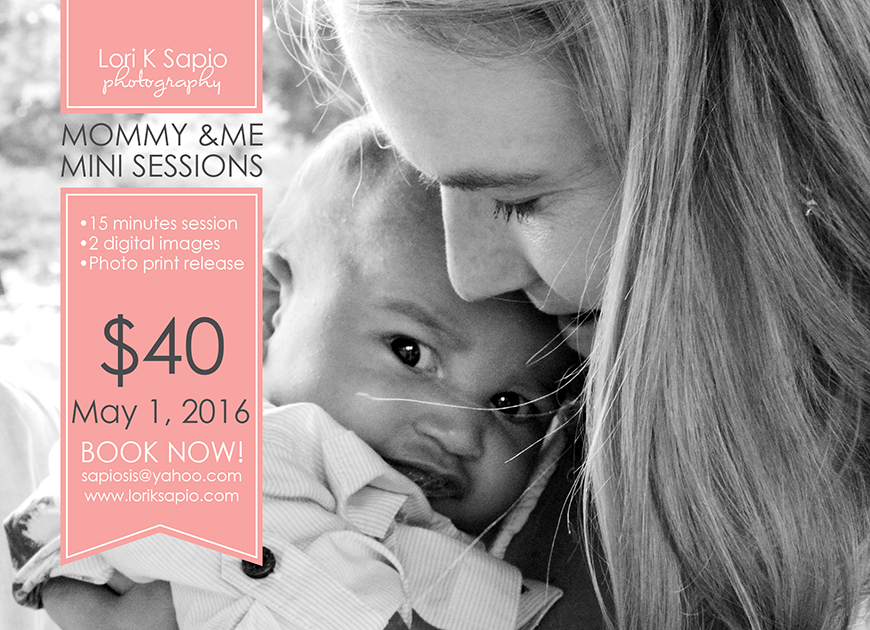 *Shoot is for 4 people, $25 per additional person*

I look forward to working with you!
Take care, Lori
312.972.3483 / sapiosis@yahoo.com / www.loriksapio.com