Description
Put away the wilted flowers and your coffee stained cards. After you have cleaned up and finished caring for everyone and their mother, come relax, empathize and laugh as five mothers celebrate real life in song and story on Mother's Day!

With a huge thank you to our inspirational friends, Robin Maxfield and Marcy Goldberg Sacks, we are carrying on the "motherloaded" concept with this special evening of deeply satisfying fun.
Last year we sold out so tell your friends to get their tickets now! Then, come listen, laugh and wail. And nod your head. It is like this.
We all can attest. Motherhood? It is loaded.
motherhood in song and story
airing the dirty laundry of motherhood

Featured storytellers:

Belle Linda Halpern - cabaret singer
Norah Dooley - storyteller

with guest storytellers:
Jannelle Codianni - storyteller
ToRena Webb-Thomas - storyteller
Farrah Haidar - storyteller

Five storytellers who are mothers and artists express the joys and foibles of mothering and reflecting on what it is like to be inside the real deal of 'motherhood'. After some light refreshments we will help you find your story. We hope you'll be inspired to take up the mic and tell it!


May 13th, 7PM at 56 Brattle Street, Harvard Square, Cambridge
Speigel Audiorium of the Cambridge Center for Adult Education

Tickets are: $15 online and $20 at the door. Light refreshment included.

Belle Linda Halpern- caberet singer
Belle Linda Halpern has performed as a cabaret singer and actor at clubs and theatres in New York, Boston, San Francisco, Paris, Munich, Jerusalem, and Bombay. Most recently, she created and performed Cravings: Songs of Hunger and Satisfaction at Central Square theater in Cambridge. Each summer she sings cabaret concerts in the villas and castles of Northern Italy. A graduate of Harvard/Radcliffe, she performs in French and Italian as well as Yiddish and Hebrew. Her theater roles include Esther in Elizabeth Swados' rock opera Esther, Alice in her Alice in Concert, Josephine in Laura Harrington's N Bonaparte and Sally in Cabaret. The Boston Globe has called her "stunning, both as music and theater." The Boston Herald hails her as, "Boston's best singing actor." Belle's other theatre credits include work with Robert Wilson and Andrew Serban at the American Repertory Theatre. She has taught singing and performance since 1986 at Harvard University and each summer in Italy through the Tuscany Project. She has co-created Moon Over Dark Street, a Brecht/Weill Cabaret with Pilgrim Theatre and Cutting Crosstown: From 2nd Avenue to Broadway with fellow performer Jeffrey Korn. Her interest in Weill and Yiddish music was inspired by the generous spirit of her teacher, Martha Schlamme. She has also co-authored Leadership Presence: Dramatic Techniques to Reach Out, Motivate, and Inspire published by Penguin Putnam about the leadership development work she does with her company, The Ariel Group.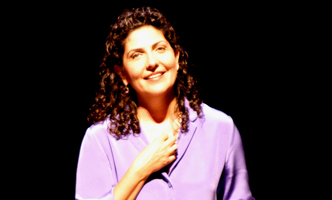 Norah Dooley - storyteller Norah Dooley is an "…entrancing storyteller", ( Scott Alarik, Boston Globe) and author, and a versatile presenter in schools, a keynote speaker at teacher's conferences and has been a featured storyteller in the Christmas and Spring Revels, Albany Festival, Newport Folk and at the Clearwater Festivals. She is the co-founder of massmouth and project director of StoriesLive®, a high school storytelling initiative. Her popular published picture books (Everybody Cooks Rice, 1991, Everybody Bakes Bread,1996, Everybody Serves Soup,2000, Everybody Brings Noodles, 2002) are published by Lerner Books and are about her former Cambridge neighborhood. Norah has 6 spoken word CDs: are The Music of Angels(1999) Italian Folk Tales (2002) Stories from the Neighborhood (2002) Rabbitails (2006) My Bad,Bad Dog and Other Neighbors (2006) and Winter Tales (2007) all produced by Seat of Her Pants Productions. Norah is on the roster of Young Audiences at yamass.org.

"...Norah Dooley offers a simple theme of commonality that brings people together." Books, Sunday Boston Globe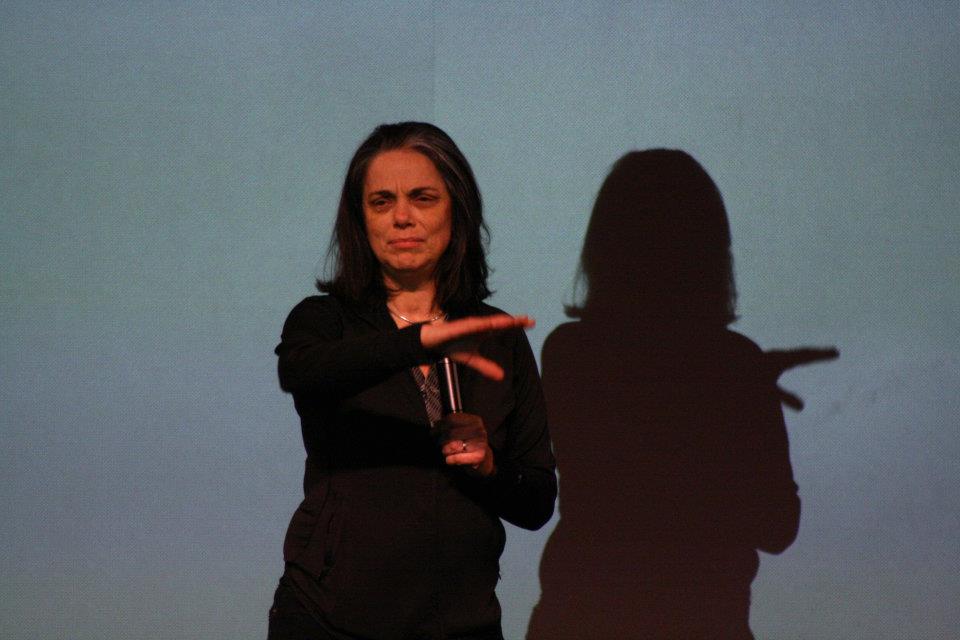 And guest storytellers:

Jannelle Codianni - storyteller
Jannelle Codianni has a cute life in the suburbs where she homeschools her kids, raises chickens, gardens, and attempts to live on what she preserves. She's an herbalist too, but to balance out the granola she periodically sneaks into town to check out a burlesque.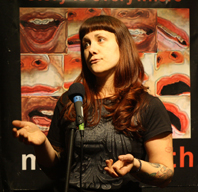 ToRena Webb-Thomas - storyteller
ToRena Webb Thomas is a Storyteller and Dancer. She is a 2012 Local Cultural Council Grant Recipient. Her most recent project, A Walk With Nanny: A Journey Through Caribbean Folklore, is a historical dramatization of Jamaica's only female heroine. www.QEBOSTON.com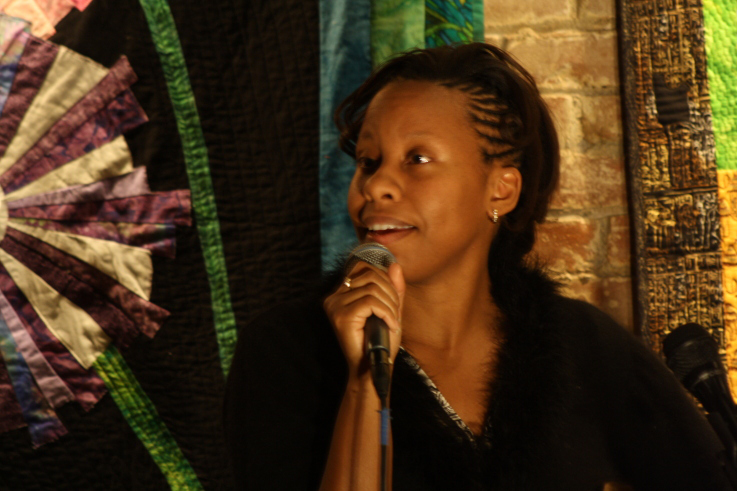 Farrah Haidar - storyteller
Farrah Haidar: a writer, entrepreneur and obsessive reader, Farrah is a story slam finalist and Season II (2011) award-winner. Farrah is also a world traveler and lover of world cuisine. She lives in Cambridge with her husband and daughter who somehow survive her flights of fancy.