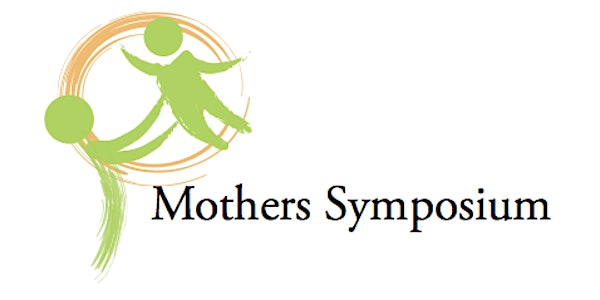 #Mothering: Finding Your Authentic Self (14th Mothers Symposium)
When and where
Location
Performing Arts Center, Palo Alto High School 50 Embarcadero Rd Palo Alto, CA 94301
Description
This Silicon Valley morning retreat provides the opportunity for local mothers at all stages of parenting to reflect on the profound undertaking of motherhood and celebrate our intersecting journeys.
For questions about the event please contact us at paloaltomotherssymposium@gmail.com.
---
How can we ground ourselves and find our authentic voice amid all the digital sound bites?
Join our panel of four esteemed women, Bay Area mothers, who are engaging with the questions of what it means to raise children in this fast-paced online era.
Julie Lythcott-Haims, Author How to Raise an Adult and Real American: A Memoir
Erica Pelavin, Co-founder My Digital TAT2
Marjorie Stamper-Kurn, Equity, Diversity & Inclusion Consultant
Mary Ruth Quinn (facilitator), The Omnium Universe Foundation and Mothers Symposium Founding Board Member
We live in a world that celebrates the ease of connectivity across cultures and generations. Grandparents are able to video conference with their grandchildren with the click of a button. Social movements can galvanize and accelerate under the unifying title of a single hashtag like #metoo. Yet, there is growing fear that 24x7 news cycles and social media provide a sound bite platform that can prove divisive and simplistic. There is also concern about the limits and boundaries around our identity, privacy and authentic self through these media.
How do we advocate for more compassion through social media interactions? How can we ground ourselves and find our authentic voice amid all the digital sound bites? How do we model thoughtful cultural, community and civic identity and discourse for our children? How do we encourage internet literacy and conscious intention to better harness the power of technology while avoiding the pitfalls?
We have asked our speakers to help turn down the noise and turn up empathy and introspection by sharing their stories of how they are contributing to the conversations of identity, values, community and leadership through their work and their mothering.
This event is accessible and open to all. Light refreshments will be served.
We have a limited number of scholarships tickets available for families in financial need, please email paloaltomotherssymposium@gmail.com for more information.
Thank you to our event sponsors:
Host Committee: Blossom Birth and Family, Child & Family Institute, Palo Alto Medical Foundation, Parents Place, Preschool Family, Palo Alto Council of PTAs
Lead Sponsor: Lucile Packard Childrens Hospital
Key Sponsor: Peninsula School
Community Sponsor: Castilleja High School, Nursing Mothers Counsel, Palo Alto Community Child Care
Community Partner: First Congo Nursery, Project Cornerstone