Description
Mother Daughter Tea to benefit Houston Pregnancy Help Center
We are so excited to be hosting our Mother Daughter Tea for the Houston Pregnancy Help Center! Our speaker will be Vicki Courtney, who has a ministry to reach teen and tween girls and has written many best-selling books and Bible studies. She is dynamic, transparent and understands the culture our girls live in! Our vision for this event is to encourage and equip both mothers and daughters in our pursuit for Godly living and purity as we navigate through the challenges of this world. We invite you to bring your middle school and high school daughters, granddaughters or special girls in your life to hear Vicki and learn how the Houston Pregnancy Help Center serves as a beacon of love and grace to the city of Houston.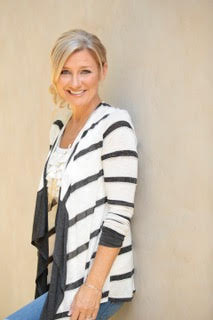 About Vicki Courtney
Vicki Courtney is a national speaker to women of all ages and the best-selling author of numerous books and Bible studies including, Move On, Ever After, 5 Conversations You Must Have With Your Daughter, and 5 Conversations You Must Have With Your Son. She is a two-time ECPA Christian Book Award winner and has appeared on CNN and Fox News as a youth culture commentator. Vicki got her start in ministry in 1998 when she launched an event for college women for the purpose of encouraging them to base their worth and identity in Christ rather than the culture's shallow standards. The event eventually expanded to reach teen and even tween girls, and it wasn't long before a movement began. Now an empty-nester, Vicki has transitioned her ministry to adult women, but her ministry vision continues with a renewed passion to see women discover their worth in Christ and in turn, point others to a life-changing gospel.
Vicki and her husband, Keith, reside in Austin, Texas and are the proud parents of three grown children, two daughters-in-law and a son-in-law. They also have three grandsons and a granddaughter and are blessed to have all their children living nearby in Austin and Houston. More information about Vicki can be found at vickicourtney.com