Actions and Detail Panel
Mother/Daughter Spring Event: Etiquette and Communication
Sat, May 20, 2017, 11:00 AM – 1:30 PM CDT
Description
Every day we interact with family, friends, and strangers in person or through cyberspace. As young girls growing into strong women and as adults it is vital for us to learn proper communication and social media etiquette to be mentally, personally, and professionally successful.
Girls Are Powerful is pleased to announce its 1st Annual Mother-Daughter Spring Event. This year's theme is Etiquette and Communication with Guest Speakers Galit Breen and Juliet Mitchell. We hope that you will join us in Fridley on May 20th to explore these concepts as they pertain to everyday life and traditional etiquette.

This event is open to ANYONE – mother, father, grandparent or guardian with a special young lady in their lives.
When: Saturday, May 20, 2017 from 11:00 AM – 1:30 PM
Registration starting at 10:30AM
Where: Springbrook Nature Center | 100 85th Ave NW, Fridley, MN 55433
Cost: $35 for Mother/Daughter Pair | $10 for each additional guests.
Lunch: $10 per person includes Deli Sandwich, Chips, Fruit and a Drink.
Purchase lunch through May 13th.
Ages: 7-17
Tentative Day of Event Schedule:
10:30 - 11:00 Registration
11:00 - 11:10 Welcome and Introductions
11:15 - 11:45 Group Speaker - Galit Breen: Kindness Wins: Empowering Our Girls to be Online Change-Makers & Kindness Warriors
11:50 - 12:30 Mom /Daughter Split Session:

Mom's Speaker: Galit Breen
Girls: Traditional Etiquette and Communication Activities and Discussion

12:35 - 1:10 Group Speaker - Juliet Mitchell: Traditional Etiquette and Communication
1:15 - 1:30 Closing
1:30 – 2:30 Enjoy Lunch and Explore the Nature Center

We are so excited to meet you and cannot wait to learn and share knowledge together!
The first half of the event will focus on cyberspace, maintaining your online image, and being bold and responsible. After this we will focus on how our actions and communication tools can help us succeed in making a bold statement every day.
The second half of our day will focus on real life etiquette and communication by defining who we are, evaluating day-to-day interactions and body language, and discussing how to keep true to ourselves.
We look forward to discussing takeaways and growing individually together.

---

ABOUT OUR SPEAKERS:
GALIT BREEN*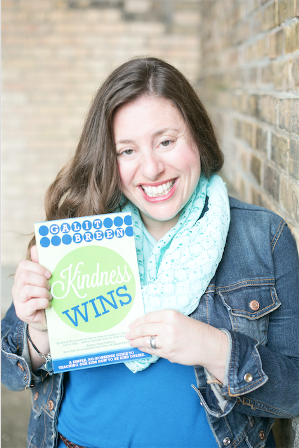 Galit Breen is the author of the Amazon #1 bestselling book, Kindness Wins, a simple, no-nonsense guide to teaching our kids to be kind online; the TEDx Talk, "Raising a digital kid without having been one", and the online courses Boom, Done Digital Parenting™ and Raise Your Digital Kid™.

Galit holds a Bachelor of Science in Human Development and a Master of Arts in Education, and was a classroom and reading teacher for 10 years. Galit's writing has been featured on The Huffington Post, The Washington Post, Mamalode Magazine, Everyday Family,TIME and more.

Now the founder and CEO of These Little Waves LLC, Galit has taught thousands of parents and educators across the globe how to keep up with their kids' online use, stay connected with their kids via technology not despite it, and how to raise online kindness warriors and change makers via live presentations, online courses, and live webinars.
Galit lives in the Twin Cities, Minnesota with her husband, three children, and one ridiculously spoiled mini golden doodle.
JULIET MITCHELL: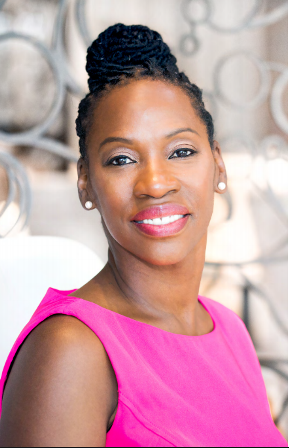 Juliet Mitchell is a master etiquette trainer and business coach with clients around the globe. She energizes and informs crowds with her intellect, humor and southern "Ms. J" persona. Her practical strategies, tips and tools for career and life success can positively affect the bottom line of any business or organization.
Juliet Mitchell (Ms. J) is President of Eagles Wings Career Preparation and Workforce Development, LLC (Eagles Wings, LLC), founded in 2001. Under the direction of Ms. J, Eagle Wings, LLC offers business and social etiquette, and career and professional development training, workshops and seminars for Colleges and Universities, Community and Faith-Based Organizations, Corporations and Correctional Institutions.
Creator of the Social Education & Life Etiquette™ (SELE™) Series, Ms. J has a particular focus on business, professional and social etiquette. In addition to holding a Masters of Arts (M.A.) Degree in Human Development, Saint Mary's University of Minnesota, Ms. J is also a licensed Business and Professional Etiquette Consultant and Facilitator. She is a proud graduate of the renowned Emily Post Business Etiquette Institute.
An adjunct professor for National American University since 2009, Ms. J has taught the following courses—Human Development, Psychology, College and Career Success, Business Ethics, Human Relations and Career Management. Ms. J enjoys teaching and feels very fortunate in that her teaching experience allows her to remain current in the areas of workplace success and career development.
Ms. J has over 20 years facilitation and training experience working with diverse populations. Areas of expertise include business and social etiquette, job preparation, job retention, and essential life lessons.
Resident of St. Paul, Minnesota, Ms. J and her husband Jim, are proponents of formal and informal volunteerism. They demonstrate their commitment to giving back to others by donating their time, talents and resources to their family and friends, their faith community, and the community at large.