MOTHER VS. ARTIST: A Live Musical Podcast Event Exploring the Joys & Challe...
Description
MOTHER VS. ARTIST

A Live Musical Podcast Event Exploring the Joys & Challenges Facing Musician Moms

feat. Carrie Akre, Shelby Earl & Lenore

Moderated by Amanda Carter Gomes of

The Fold Mag


Presented by

The Fold Mag

, Abbey Arts and "Between You & I" Podcast





"If you lived in Seattle during the grunge era of the early to mid 1990s, it's possible you dropped in on a show at a popular club — The Crocodile Café in Belltown, Moe's on Capitol Hill, OK Hotel in Pioneer Square, or RKCNDY downtown — and pushed your way through a broiling, sweaty, noisy, and smoke-glazed mosh pit to hear Hammerbox, Goodness, or one-offs The Rockfords. Akre (pronounced AH-CREE) was the frontwoman for all those bands, creating music that filled the airwaves of KCMU (now KEXP) and The End and albums that lined the shelves at record stores like Easy Street, Orpheum, and Sonic Boom." Todd Matthews, South Sound Magazine
"If you've ever gotten into an interesting and inquisitive conversation about Seattle music and got asked who you thought was "the most heartbreakingly beautiful voice in Seattle," some might say the timbre tycoon Shelby Earl" [Full Article] - KEXP 90.3
"When they sing you're transported to a different dimension, an unearthly realm. Here, you'll find safety and security. Here, you'll be able to rest, to find peace. And here, you'll discover the courage you need to start living the life you want." — NPR
"The Fold is a digital destination for women that focuses on the contributions, importance, and value of being a women of an "uncertain age." Founded and edited by Amanda Carter Gomes in collaboration with a group of exemplary women writers and creatives, The Fold highlights the ageless individuals who are ever evolving, open to change, and confident to inspire revolution at any age. The Fold covers Arts & Culture, Relationships, Wellness, Motherhood, Personal Style, and Politics - all the issues relevant to being an informed woman in today's society"
@ Fremont Abbey Arts Center
7p show

All ages, some seating available
---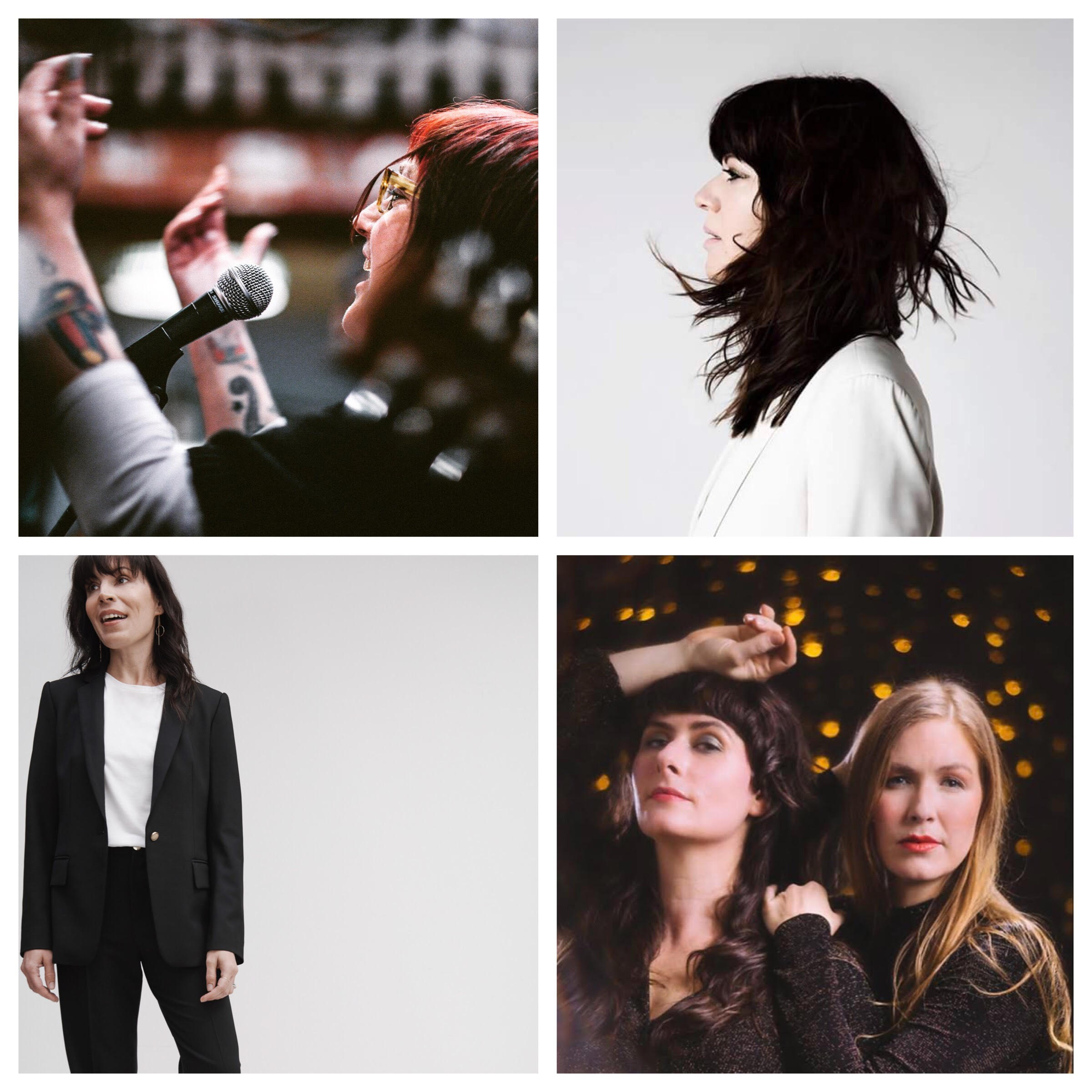 ---
ABBEY ARTS EVENT INFO:
- Check tickets for show time
- Fremont Abbey is ADA accessible on either level.
- We have a mix of normal chairs, some tall chairs, and standing room in back.
- Seating is not reserved unless noted.
- Please refrain from talking or texting during the show.
- No video from the seating area please.
- Please limit photos during the show so as to not distract other attendees from the experience.
- We are an all ages venue. Kids 10 & under are free at Abbey Arts concerts & arts events unless noted.
- Arts Connect provides free tickets for nonprofit workers, low income families, and veterans.
- Volunteer opportunities are available for most shows (include free entry) www.fremontabbey.org/volunteer
- Entering the venue indicates agreement to adhere to the Abbey Respect Policy. All are welcome.

---
ABBEY ARTS, SEATTLE | NONPROFIT 501C3, NON-RELIGIOUS, EST. 2005
Presenting welcoming music, arts & cultural experiences for people of all ages & incomes.
Venue rental info & more: http://www.fremontabbey.org/rent
Concert & events calendar: http://www.abbeypresents.org
Home Venue: Fremont Abbey, 4272 Fremont Ave North, Seattle, WA 98103 / 206-414-8325
Ballard Homestead: 6541 Jones Ave NW, Seattle
Notes: All ticket sales are final unless noted. Lineup and performers are subject to change, no refunds for change of support acts.