About this event
Limited Capacity. Buy tickets online. Masks must be worn by all. Adults must be vaccinated.
Classic Tales and Fables. Lots of fun for the very young. The Three Bears, The Three Billy Goats Gruff, and more. This is a simple and intimate introduction to the theatre for children. With lots of participation, fun, and games, and Mother Goose Rhymes. A hit for generations. With Jack, the Pied Piper and that silly little dog Toby. After the show, everyone makes a puppet to take home.
"Charming." -New York Times
"Very simple, and perfect as an introduction to theatre." -New York Magazine
"Warm, funny, direct and charming." -Gannet Newspapers
"A relief from all that commercialism" - A parent after the show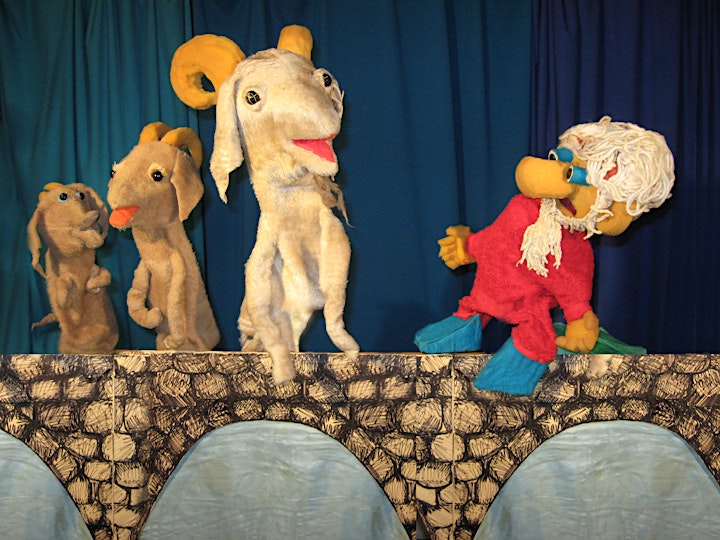 Organizer of MOTHER GOOSE TALES
www.pennypuppets.org
"A Child's first experience with theater is important and forming. Quality counts." - Penny Jones
PENNY JONES & CO. PUPPETS has been a Village Gem of children's theater in New York since the 1970s. The company specializes in informal puppet shows for children aged two to eight, and puppet ballets with live music for audiences of adults, children or both. The company performs in collaboration with chamber ensembles and orchestras. The repertory includes adaptations of classical works as well as original stories and scores. In schools, the company has performed hundreds of times, and Penny has a wide variety of programs from puppet pageants with a cast and crew of 30 to 90 school children, to workshops for small classes, and Penny's "One on One" - interweaving puppetry, storytelling, movement, and arts.

The company has appeared on television, in the Henson International Puppet Festival at the Public Theatre, The Metropolitan Museum of Art, at BAM with the Brooklyn Philharmonic, at City Center, Avery Fisher Hall, and in museums including The Museum of the City of New York, The Children's Museum of New York, the American Museum of Natural History, at Emelin, Wave Hill, the Washington Square Music Festival, at venues from Macy's to Barnes & Noble, and with orchestras at Bargemusic, Casa de España, Greenwich House Music School, with the New Jersey Symphony, up on the Highline and out on the Piers, and many, many, more...