Mother-Friendly Childbirth Initiative Consortium of Los Angeles County

Friday, November 30, 2012 from 10:00 AM to 12:30 PM (PST)
Event Details
NEXT MEETING WILL BE MARCH, 2013. PLEASE CHECK BACK FOR DETAILS OR SEND US AN E-MAIL TO BE NOTIFIED.
PLEASE CHECK OUT OUR NEW WEBSITE
http://motherfriendlylosangeles.net/

THE MOTHER-FRIENDLY CHILDBIRTH INITATIVE CONSORTIUM
of Los Angeles County
A Lunch and Learn Forum for Perinatal Professionals
Sharing the challenges and opportunities of  implementing  mother and baby-centered maternity care in the clinic, community and hospital setting 
Offered by
The Association for Wholistic Maternal and Newborn Health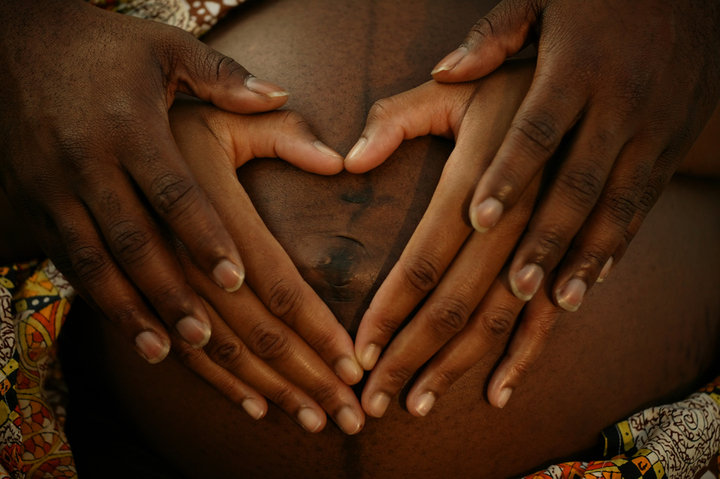 in Collaboration with
The Coalition for Improving Maternity Services

and
PHP Consulting
A Public Health Planning and Policy Group 
Description
This quarterly forum is an invitation and call to action for Los Angeles community-based organizations, hospitals and clinics who are ready and willing to implement The Mother-Friendly Childbirth Initative (MFCI) and to establish the Mother-Friendly Nurse Recognition Program at their institution. Based on the Mother-Friendly Childbirth Initiative (MFCI) developed by the Coalition for Improving Maternity Services (CIMS), a coalition of leading researchers, maternal-infant health experts, organizations and individuals concerned with the health and well being of mothers and infants, these 10 evidenced-based steps to Mother- and Baby-Friendly Care will be discussed and practical applications will be taught for the labor and delivery nurse. The basis for the MFCI was highlighted in peer-reviewed Journal of Perinatal Education. For more information on The Coalition for Improving Maternity Services (CIMS) and the Mother-Friendly Childbirth Initiative (MFCI), and to a download of the journal, go to http://motherfriendly.org
Audience
Clinic managers, hospital perinatal directors, community-based program managers, labor and delivery nurses, doulas, childbirth educators, perinatal health workers, perinatal home visitors and promatoras, perinatal case managers, social workers and family therapists, health educators, breastfeeding peer counselors, lactation educators and consultants, grantwriters, hospital community benefits managers, physicians, public health professionals, student nurses, student midwives, public health students, mothers and fathers.
Time, Date, Location
 MARCH 2013 - EXACT DATE TBD

10:00 am to 12:30 pm
MATERNAL CHILD HEALTH ACCESS
1111 W. 6th Street - 3rd Floor Conference Room
Los Angeles, CA 90017
Parking is $5.00 and lot is behind the building, accessible from South Lucas or Bixel streets
Each person attending must register online individually.
Overall Goal
To engage Los Angeles maternity care stakeholders in a conversation for action to implement evidence-based maternity care in their practice settings, using the Mother-Friendly Chuldbirth Initiative as a planning and policy tool.
Purpose  of the Consortium Meetings
1) Discuss the benefits of the Mother-Friendly Childbirth Initiative for hospitals, clinics, mothers, infants, and clinicians
2) Provide a forum for discussion  among nurses, doctors, doulas, childbirth educators, midwives, administrators on the challenges and opportunities of implementing mother-friendly care in the clinical or hospital setting.
3) Provide a forum for dissemination of evidence-based best practices for maternity care
4) Support clinics, hospitals and community-based programs in developing plans of action to shift the thinking in  their organizations towards mother-friendly care.
Benefis of The Mother-Friendly Childbirth Initative for Hospitals, Clinics, Doctors, Nurses and Patients
1. Increased patient satisfaction resulting in better complaince to medical recommendations and improved outcomes
2. Increased job satisfaction among nurses; helps to retain qualified staff and reduce turnover
3. Improvement in quality of care (evidence-based practices resulting in better outcomes for mothers and infants)
4. Cost-savings to hospitals because of shorter labors and less medical interventions
5. For doctors, clinics and hospitals, increased patient satisfaction results in repeat business and word-of-mouth recommendations
Rationale for implementing the Mother-Friendly Childbirth Initiative
In spite of spending far more money per capita on maternity and newborn care than any other country, the United States falls behind most industrialized countries in perinatal morbidity and mortality, and maternal mortality is four times greater for African-American women than for Euro-American women;

Midwives attend the vast majority of births in those industrialized countries with the best perinatal outcomes, yet in the United States, midwives are the principal attendants at only a small percentage of births;

Current maternity and newborn practices that contribute to high costs and inferior outcomes include the inappropriate application of technology and routine procedures that are not based on scientific evidence;

Increased dependence on technology has diminished confidence in women's innate ability to give birth without intervention;

The integrity of the mother-child relationship, which begins in pregnancy, is compromised by the obstetrical treatment of mother and baby as if they were separate units with conflicting needs;

Although breastfeeding has been scientifically shown to provide optimum health, nutritional, and developmental benefits to newborns and their mothers, only a fraction of U.S. mothers are fully breastfeeding their babies by the age of six weeks.

The current maternity care system in the United States does not provide equal access to health care resources for women from disadvantaged population groups, women without insurance, and women whose insurance dictates caregivers or place of birth. -From the preamble to the MFCI by CIMS
What is "Mother- Friendly" Maternity Care?
Mother- friendly maternity care is evidence-based and provides optimal care for mothers and newborns. It's a philosophy of care that recognizes the normalcy of the birthing process and minimizes the use of non-medically indicated interventions to provide the best outcomes for mothers and babies. This approach recognizes the importance of the mother-baby dyad and minimizes separations between the two after birth.
The Baby-Friendly Hospital Initiative (BFHI)
In 1992, The Baby-Friendly Hospital Initiative was launched by UNICEF and WHO. The goal was to recognize hospitals and maternity care centers who intentionally created a breastfeeding-supportive environment by following 10 evidence-based steps. Fore more information on the Baby-Friendly Initative in Los Angeles, contact http://breastfeedla.org
The Mother-Friendly Childbirth Initiative (MFCI)
The Mother-Friendly Childbirth Initiative (MFCI) is a concensus document that was developed by The Coalition for Improving Maternity Services (CIMS) in 1996 and endorsed by 31 individuals and 26 organizations. Hospitals, maternity centers and clinics can implement any one or all of the 10 evidence-based steps to improve the quality of care and reduce costs.
The Principles of the MFCI
Normalcy of the Birthing Process

Empowerment

Autonomy

Do No Harm

Responsibility
A Brief Summary of the 10 Steps
The steps are voluntary and do not require any certification by an outside entity. organizations choose to implement any or all of the steps.
1.     SUPPORT. Unrestricted access to continuous emotional and physical support from a family member or a labor-support professional; including access to professional midwifery care.
2.     INFORMATION. Provides accurate descriptive and statistical information to the public about its  practices and procedures.
3.     CULTURAL COMPETENCY. Provides culturally competent care.
4.     FREEDOM OF MOVEMENT. Provides the birthing woman with the freedom to walk, move about, and assume the positions of her choice during labor and birth.\
5.     COLLABORATION. Has clearly defined policies and procedures for collaborating and consulting throughout the perinatal period with other maternity  services; linking the mother and baby to appropriate community resources.\
6.     EVIDENCE-BASED. Does not routinely employ practices and procedures that are unsupported by scientific evidence, and limits others.
7.     PROMOTES NON-DRUG METHODS OF PAINRELIEF. Educates staff in non-drug methods of pain relief, and does not promote the use of analgesic or anesthetic drugs not specifically required to correct a complication.
8.     TOUCH.HOLD.BREASTFEED. Encourages all mothers and families, including those with sick or premature newborns or infants with congenital problems, to touch, hold, breastfeed, and care for their babies to the extent compatible with their conditions.
9.     DISCOURAGES CIRCUMCISION. Discourages non-religious circumcision of the newborn infant.
10.     PROMOTES BREASTFEEDING. Strives to achieve the WHO-UNICEF "Ten Steps of the Baby-Friendly Hospital Initiative" promoting successful breastfeeding.                                   
For the full recommendation, and the scientific evidence supporting each of the 10 recommendations, download a copy of the peer-reviewed Journal of Perinatal Education (Supplement, Winter 2007, Vol. 16, No.1) at http://motherfriendly.org.
About the Sponsoring Organization
The Association for Wholistic Maternal and Newborn Health
We are a non-profit training and and advocacy organization with a grass roots, community-based approach to support direct-service providers in promoting the health of mothers, infants, and families. The organization trains community perinatal health workers and designs community-based initiatives to engage and mobilize diverse stakeholders to collaborate and develop wholistically-oriented programs and policies that improve maternal and infant health. Our volunteers, consultants and staff are committed to the ideal of the normalcy of the birth process and the empowerment of women and families through childbearing. We are nurses, public health professionals, midwives, doulas, childbirth educators, breastfeeding specialists,  students and concerned citizens.
What we mean by "wholistic" maternity care
Our intent is to mobilize the community to implement culturally appropriate wholistic approaches to perinatal health so as to improve outcomes and quality of maternity care in all settings: clinics, hospitals, birth centers and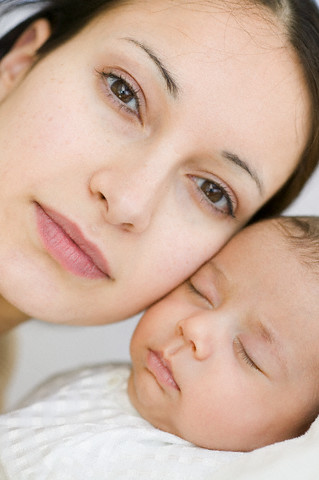 domiciliary settings. We promote an integrated, multi-disciplinary approach to maternity care which encompasses the physiological, psychological, and socio-ecological determinants of health. Our vision is to work in harmony and collaboration with a variety of care providers, both conventional and alternative, including hospitals, clinics, medical doctors, nurses, midwives, mental health specialists, health educators, nutritionists as well as  paraprofessionals such as doulas, breastfeeding peer counselors, community health promoters, perinatal case managers, family health advocates, parent coaches, MCH promatoras and other allied health professionals with specialization in maternal and newborn health.
Organizational Vision
Our purpose is to improve perinatal health outcomes and quality of care, reduce health disparities, reduce neonatal and maternal disability and death. We are working to achieve Healthy People 2020 objectives for maternal-infant health and Millennium Development Goal 5: to reduce maternal mortality and to reduce disparities in prematurity and infant mortality . We are taking a global health approach to address urban health disparities in the U.S. by training skilled birth attendants (midwives and nurses) and paraprofessional community perinatal health promoters from disadvantaged urban communities where perinatal health disparities are greatest. We promote the availability and use of skilled maternity care including nurses, midwives, doulas and community health promoters, at all levels and in a variety of settings, by providing education and professional development. We seek to develop qualified practitioners to provide maternity care in varied settings including clinics, private homes, hospitals and freestanding birth centers. We  also work with agencies and hosptals to promote evidence-based maternity and infant care and reduce perinatal health disparities.
"Never doubt that a small group of thoughtful, concerned citizens can change the world. Indeed, it's the only thing that ever has."
  ---Margaret Meade
For more information contact:
Cordelia Hanna-Cheruiyot, MPH, CHES, CLE, CBA, ICCE
Executive Director, The Association for Wholistic Maternal and Newborn Health
626-388-2191
Email: cordeliahc@socalbirth.com
  FUNDED BY THE CALIFORNIA COMMUNITY FOUNDATION
FAQs
Is my registration/ticket transferrable?
Yes, but each person needs to register online individually prior to event.
The name on the registration/ticket doesn't match the attendee. Is that okay?
Yes, but try to register online before the event. In the case of last minute change, feel free to send someone else. Space is limited. Please try to pre-register before event.
Attendee List
Sort by:

Date

|

First Name

|

Last Name
When & Where

Maternal Child Health Access
1111 W 6th St
Los Angeles, CA 90017


Friday, November 30, 2012 from 10:00 AM to 12:30 PM (PST)
Add to my calendar
Organizer
MATERNAL-CHILD HEALTH EDUCATION, TRAINING, CONSULTATION AND SUPPORT



Who We Are
We  are  a community-based  501 (c) (3) non-profit public charity 509 (a) (2) located in Los Angeles, California.  Our team of perinatal professionals  have  expertise in medicine, nursing, pyschology, midwifery, public health, doula support and childbirth education.
Our Mission
To increase access, awareness and availability of MotherBaby-Friendly Maternity Care.
Our Work
The Association of Wholistic Maternal and Newborn Health  focuses on the intersection of public health and midwifery  to address  healthcare disparities and to engender a more equitable maternity care system for all women and infants. Our focus areas are:
1) Education for Birth Preparation and Cultural Change
2) Advocacy  for Maternal-Infant Healthcare Policy Reform
3) Expanding  Access to MotherBaby-Friendly Maternity Care
What We Do
We provide staff development training for community perinatal  health workers, nurses, and other professionals. We design community-based initiatives, engage and mobilize  diverse stakeholders to develop wholistically-oriented programs  and policies that improve maternal and child health.
We also provide education, support and advocacy for pregnant women and new families.
 Donations are tax-deductible to Wholistic Midwifery School of Southern California DBA The Association for Wholistic Maternal and Newborn Health, a 501 (c) (3) non profit organization, 509 (a) (2) public charity. We are qualified to receive tax-deductible bequests, devises, transfers or gifts under section 2055, 2106 or 2522 of the IRS  code.