Mother-Friendly Childbirth Awareness Day & Community Baby Shower

Sunday, August 18, 2013 from 12:30 PM to 4:00 PM (PDT)

Santa Monica, CA
Who's Going
Loading your connections...
Event Details
MOTHER-FRIENDLY CHILDBIRTH AWARENESS DAY & COMMUNITY BABY SHOWER
A Fun & Informative Day for Pregnant Women
& their Families ( dads & children welcome!)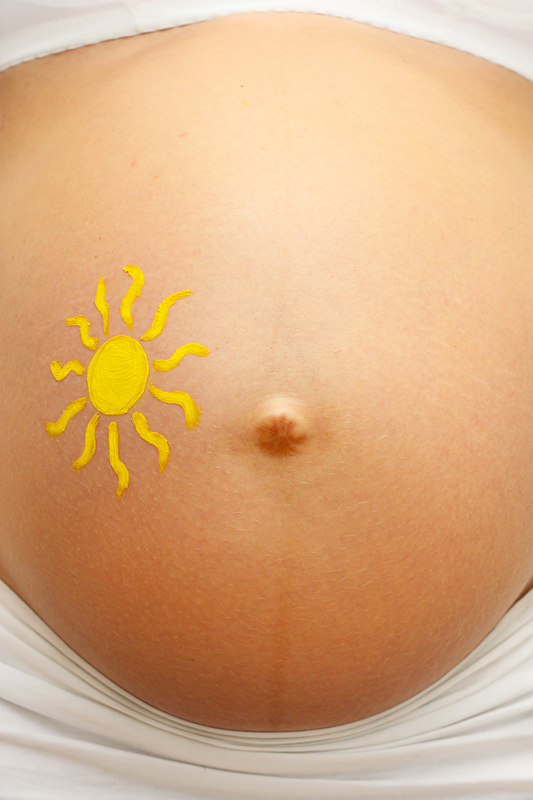 Come learn about the 10-Steps of the Mother-Friendly Childbirth Initiative, developed by The Coalition for Improving Maternity Services (CIMS), which will help you have an empowered, informed and satisfying natural childbirth in the hospital, birth center or at home.
Meet "Mother-Friendly" Doctors, Midwives, Doulas, Childbirth Educators & Other Holistic Health Providers.
Event Co-Sponsored by
Childbirth Education & Doula Center...Helping you have your baby, your way!


A global movement dedicated to women, especially mamas, and children thriving throughout the world through the application of Universal Peace principles, compassionate parenting, and the teaching of empowerment and leadership skills.
DATE:
Sunday, August 18, 2013
TIME:

Time: 12:30 pm-4:00 pm

Pre-Register by 8/17/13

LOCATION:
Reed Park in Santa Monica
1133 7th St., Santa Monica, CA 90403
Cross Streets: Between Wilshire Blvd. and California Ave.
(Public Lot Parking at Wilshire & 7th)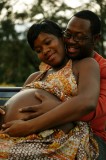 DONATION:
$15.00 suggested love offering per family in advance
$25.00 per family love offering at the door.
Fee Includes: Family Yoga Class, Vegetarian Lunch & Presentation on MFCI
Extra Love Donation for Henna Tattoo, Facepainting, Raffle Tickets,
& Exhibitor Products and Services

No one turned away for inability to pay.

AWMNH is a 501-c-3 non-profit corporation. Donations may be tax-deductible.
 ACTIVITIES:

COMMUNITY PRENATAL/POSTPARTUM YOGA CLASS & LIVE AFRICAN DRUMMING
CHILDBIRTH & PARENTING SUPPORT EXHIBITORS ~ VEGAN & VEGETARIAN FOOD ~ RAFFLES ~ HOOLA HOOPING WITH TISHA ~ HENNA BELLY TATTOO ~ CHILDREN'S FACE PAINTING

SCHEDULE OF EVENTS:
Registration: 12:30-1:00 pm
Hoola Hooping with Tisha:  1:00 -1:30 pm
Thai Vegetarian/Vegan Lunch Served: 1:30 pm - 2:00  pm

Lecture on Mother-Friendly Childbirth Initiative - 2:00-3:00 pm
Raffle Drawing: 3:00-3:15pm

African-Drumming & Family Yoga Class with Brigette: 3:15-3:45 pm
Visit Exhibitors:  12:30 pm-4:00 pm
Please bring a yoga mat or blanket if participating in yoga classes.

Food Provided by donations from:

CENTER FOR MATERNAL FETAL MEDICINE OF SANTA MONICA
DR. DAVID GHOZLAND AND ASSOCIATES

For More Information Call:626.388.2191 or 310.837.5686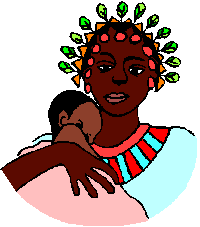 ---

At this event, you will meet maternity care providers whose practices are in accordance with these principles, and you will learn about
TEN STEPS OF  MOTHER-FRIENDLY CHILDBIRTH.
Mother-Friendly Maternity Services  are in accordance with the following principles:

Normalcy of the Birthing Process
Birth is a normal, natural, and healthy process.

Women and babies have the inherent wisdom necessary for birth.

Babies are aware, sensitive human beings at the time of birth, and should be acknowledged and treated as such.

Breastfeeding provides the optimum nourishment for newborns and infants.

Birth can safely take place in hospitals, birth centers, and homes.

The midwifery model of care, which supports and protects the normal birth process, is the most appropriate for the majority of women during pregnancy and birth.
Empowerment
A woman's confidence and ability to give birth and to care for her baby are enhanced or diminished by every person who gives her care, and by the environment in which she gives birth.

A mother and baby are distinct yet interdependent during pregnancy, birth, and infancy. Their interconnected–ness is vital and must be respected.

Pregnancy, birth, and the postpartum period are milestone events in the continuum of life. These experiences profoundly affect women, babies, fathers, and families, and have important and long-lasting effects on society.
Autonomy
Every woman should have the opportunity to:

Have a healthy and joyous birth experience for herself and her family, regardless of her age or circumstances;

Give birth as she wishes in an environment in which she feels nurtured and secure, and her emotional well-being, privacy, and personal preferences are re

spected;

Have access to the full range of options for pregnancy, birth, and nurturing her baby, and to accurate information on all available birthing sites, caregivers, and practices;

Receive accurate and up-to-date information about the benefits and risks o

f all procedures, drugs, and tests suggested for use during pregnancy, birth, and the postpartum period, with the rights to informed consent and informed refusal;

Receive support for making informed choices about what is best for her and her baby based on her individual values and beliefs.
Do No Harm
Interventions should not be applied routinely during pregnancy, birth, or the postpartum period. Many standard medical tests, procedures, technologies, and drugs carry risks to both mother and baby, and should be avoided in the absence of specific scientific indications for their use.

If complications arise during pregnancy, birth, or the postpartum period, medical treatments should be evidence-based.
Responsibility
Each caregiver is responsible for the quality of care she or he provides.

Maternity care practice should be based not on the needs of the caregiver or provider, but solely on the needs of the mother and child.

Each hospital and birth center is responsible for the periodic rev

iew and evaluation, according to current scientific evidence, of the effectiveness, risks, and ra

te

s of use of its medical procedures for mothers and babies.

Society, through both its government and the public health establishment, is responsible for ensuring access to maternity services for all women, and for monitoring the quality of those services.

Individuals are ultimately responsible for making informed choices about the health care they and their babies receive.
For more information on
The Mother-Friendly Childbirth Initiative, go to:
The Coalition for Improving Maternity Services

Attendee List
Sort by:

Date

|

First Name

|

Last Name
When & Where


Christine Emerson Reed Park
1133 7th Street
Cross Streets: Wilshire Blvd. & California Ave.


Santa Monica

,

CA

90403

Sunday, August 18, 2013 from 12:30 PM to 4:00 PM (PDT)
Add to my calendar
Organizer
The Association for Wholistic Maternal and Newborn Health
Founded  as an educational venture in 1993, we are a training and  and advocacy organization with a  grassroots, community-based approach to support direct-service providers in promoting the health of mothers, infants, and families.  We promote evidence-based maternity and infant  care in order to reduce perinatal health disparities.

The organization trains community perinatal  health workers,   designs community-based initiatives,   engages and mobilizes  diverse stakeholders  to  develop  wholistically-oriented programs  and policies that improve maternal and child health.Our purpose  is to promote the availability and use of  skilled maternity care including nurses, midwives, doulas and community health promoters, at all levels and in a variety of settings,  including clinics, private homes, hospitals and freestanding birth centers and to make Mother- and Baby- Friendly care a reality in Los Angeles County. 
 Donations to Wholistic Midwifery School of Southern California DBA The Association for Wholistic Maternal and Newborn Health are accepted under our fiscal agent, Life is Networking Knowledge, a 501 c 3 non-profit educational and healthcare organization. Payments made may be tax-deductible. Check with your tax professional.

Saturday, August 17, 2013 - 10:47 PM
UPDATES
Due to illness in the family, our 1;00 pm yoga teacher has cancelled. We WILL have a Family Yoga Class at 3:15-3:45 pm taught by Brigette Dunn, with LIVE African drumming.
We will have a few yoga mats available to borrow, but feel free to bring your own, for yoga on the grass in  the park.
The food is going to be vegetarian Thai, provided by Cord Use Company. Yum!
There are still plenty of tickets--feel free to bring your friends. They can PAY AT THE DOOR, $25 suggested love offering. (no-one turned away for inability to pay!)
Facepainting and henna tattoo are extra love offering. We will also have a raffle drawing for alot of great items for pregnant women and newborns. Raffle tickets are $5 for 5 tickets and $2 per individual ticket. Each family gets one ticket with admission fee