Description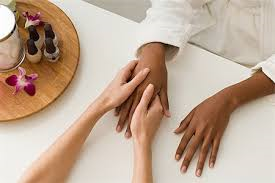 A&T Events Presents....
"Mommy and Me Spa Day" Event - In honer of Mothers Day, come and enjoy a day of pampering and fun with your Mother and/or daughter! All ages

welcome

! Treat yourself to an afternoon of light refreshments, appetizers, desserts, networking, spa treatments and more! The following vendors will be available to help you relax and enjoy!
10 minute chair massages

Paparazzi Jewelry

Mini manicures and polish changes by Sharonda of Mani 2 U

Hand massages and skin care products/demonstrations by Mary Kay consultant

Traci Lynn Hand Bags & Jewerly

Rossi Delight Catering Samples
Purchase your tickets today for $15 per mommy and daughter couple.
( $7.50 per person) 2pm - 5pm.


So grab your mother or daughter and

be prepared to be pampered and have fun with other moms, young and old.
We look forward to pampering you with kindness and beauty​!
Best Wishes,
A&T Events