Description
Nu släpper vi några extra biljetter till anställda!
Med Mötesplats Psykologi vill Institutionen för psykologi vid Umeå universitet skapa en mötesplats för kunskapsutbyte för psykologer verksamma inom våra samverkansorganisationer, kommun och landsting, samt psykologstudenter, personal och forskare vid Institutionen för psykologi. Under två dagar bjuder vi på föreläsningar av speciellt inbjuda psykologer med lång erfarenhet, workshops och posters från studenter och forskare vid Umeå universitet.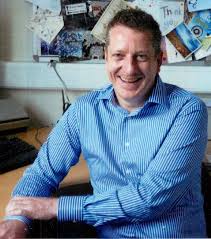 14 december
Tema: Psykologiskt arbete med vuxna med fokus på ångestproblematik
10.30-12.00 Huvudtalare är Dr. Blake Stobie som är disputerad psykolog och arbetar på King´s College i London. Han är specialiserad inom KBT och ångestbehandling främst OCD-problematik. Blake arbetar även inom CADAT's ledning (Clinician for National Services) och the OCD/BDD Highly Specialised Service (HSS) med utvecklings- och forskningsfrågor.
Workshops och miniföreläsningar efter lunch:
Att jobba med personer med kognitiva nedsättningar - anpassningar och förhållningssätt. Särskilt stöd och habilitering för vuxna
Deep Brain Stimulation - neuropsykologens roll. Leg. Psykolog, ST-Psykolog i klinisk neuropsykologi, doktorand, Johanna Philipson, Neurocentrum
Makt i terapirummet- Att utforska makt utifrån olika positioner. Fil.Dr., leg. Psykolog., leg. psykoterapeut, Inga Dennhag, Umeå Universitet
Psykologins utmaningar på hälsocentralen. Om internet- och gruppbehandling på HC. Leg.psykolog/psykoterapeut Anna Höglund, Mariehams HC
Att arbeta med FACT i primärvården. Fil.Dr., PTP- Psykolog, Stefan Holmström, Dragonens HC
Hur kan vi anpassa behandlingsarsenalen för en alltjämt växande psykisk ohälsa? Leg. psykolog/forskare Markus Nyström, Umeåuniversitet
(O)hälsan i arbetslivet. Arbets- och organisationspsykologiska aspekter samt psykologers bidrag. Hur ser läget ut och vad gör vi? Leg. Psykolog och Affärsområdeschef Organisation och Ledarskap Mikal Björkström, Previa
Organisationspsykologer - vi kan människor, relationer och beteenden i organisationen. Leg. Psykolog Johanna Rådeström & Leg. psykolog Frida Norrman, Psykologpartners
Cross-cultural experiences of psychology. Indisk psykolog/ lektor Kalyani Vishwanatha & Grekisk psykolog/doktorand Olympia Karampela, Institutionen för psykologi.
Kunskaps- och professionsutveckling i regionen? Panelsamtal mellan aktörer om psykologins framtid. Västerbottenslänslandsting, Elevhälsan, Institutionen för Psykologi, Psykologiska föreningen VLL och Studentföreingen.