Mostra-mercato d'arte contemporanea di Giuseppe Abbati a cura di Alberto Clementi, in programma dal 02 al 09 dicembre
About this event
ZAPPING-OLOGIA EDITORIALE
INGRESSO: 02-09/12, Lunedì-Sabato 10.30-18.30
ARTISTS: Giuseppe Abbati
Come chi conserva la foresta, Abbati conserva frammenti di immagini di riviste improbabili, recuperate dal macero, componendo pezzi unici, astratti, surreali e super pop ma anche ritagli di dee madri, che riaffiorano dalle radici dell'inconscio, dandogli una nuova lettura del contemporaneo.
Addirittura sovrapponendo pittura si arriva ad un nuovo informale.
L'arte di Abbati è anche l'arte del presente, della paranoia, della follia, della realtà tragica e affascinante dei nostri giorni con coraggio e molta incoscienza.
Alberto Clementi (curatore)
Like those who preserve the forest, Abbati conserves fragments of images from improbable magazines, recovered from the pulp, composing unique, abstract, surreal and super pop pieces but also clippings of mother goddesses, which resurface from the roots of the unconscious, giving them a new reading of the contemporary .
Even by superimposing painting we arrive at a new informal.
Abbati's art is also the art of the present, of paranoia, of madness, of the tragic and fascinating reality of our days with courage and a lot of recklessness.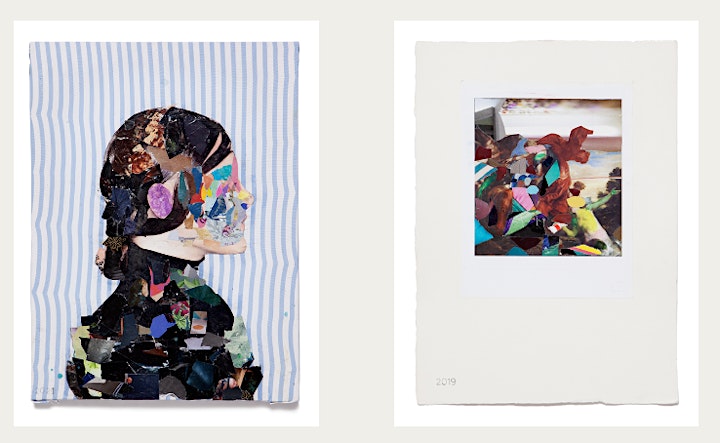 Giuseppe Abbati è nato nel 1973 e vive nella sua casa studio sul Naviglio Grande a Castelletto di Cuggiono (MI), Inizia a dipingere molto presto dopo aver giocato ad assemblare rottami nello sfasciacarrozze del padre. Avido di conoscenza ha intrapreso autonomamente lo studio dei Maestri. Un soggiorno a Parigi nel 2003 e l'incontro con Daniele Francesco Oppi nel 2005 segnano il suo percorso umano e artistico. Ha tenuto personali, è stato invitato a mostre collettive ed è stato finalista in prestigiosi premi nazionali.
Tra l'altro, nel 2018 la Radiotelevisione Svizzera dedica una serie di video al suo lavoro nell'ambito del progetto Ateliers di R. Pellegrini.
Giuseppe Abbati was born in 1973 and lives in his studio-house on the Naviglio Grande in Castelletto di Cuggiono (MI), He started painting very early after playing to assemble scrap in his father's junkyard. Greedy for knowledge, he autonomously embarked on the study of the Masters. A stay in Paris in 2003 and meeting Daniele Francesco Oppi in 2005 mark his artistic journey. He had solo shows and group exhibitions. He has also been a finalist in prestigious national awards.
Among other things, in 2018 the Swiss Radio and Television dedicated a series of videos to his work as part of the Ateliers project by R. Pellegrini.
The exhibition is scheduled from 2 to 9 December. Our opening hours are Mondays to Saturdays, 10,30-18,30.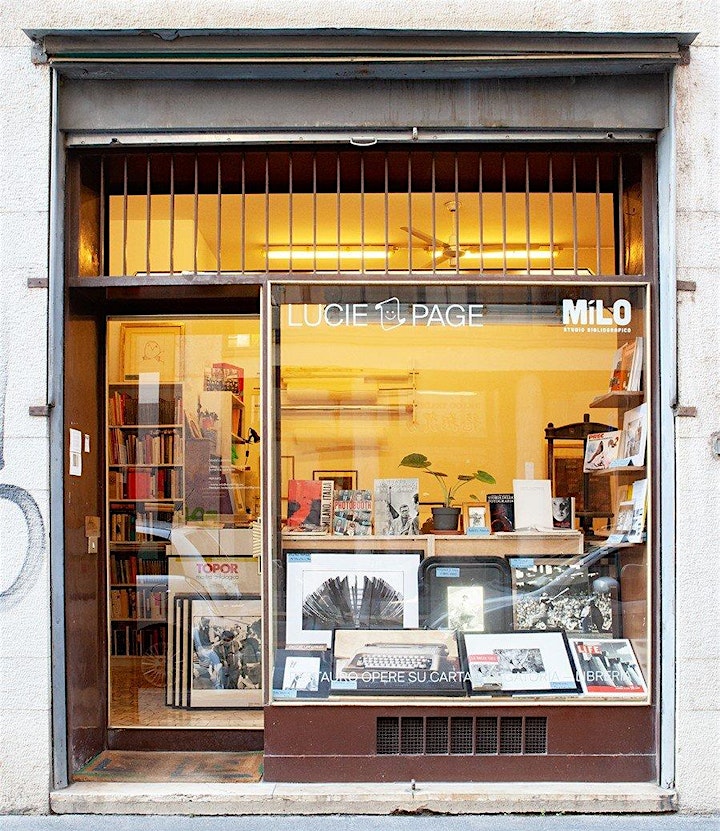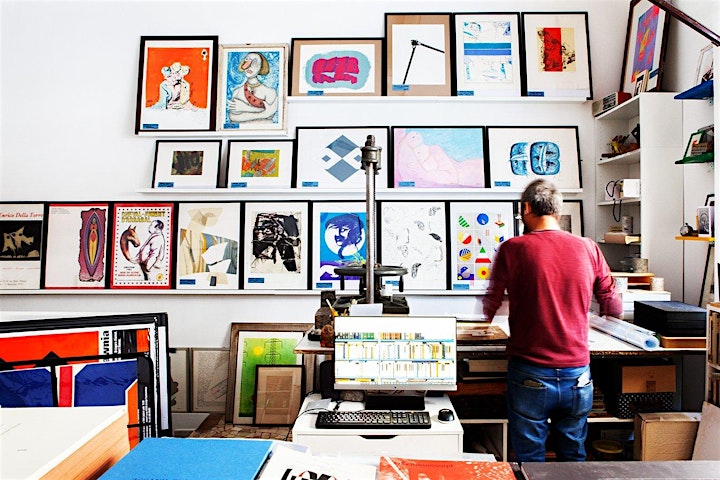 Organizer of Mostra: Zapping-ologia Editoriale