MOSTRA VI - OPENING NIGHT GALA

Sunday, November 1, 2015 from 5:30 PM to 10:00 PM (CST)
Event Details
Individual:  $45 (Early Bird)
Individual:  $50 @ the door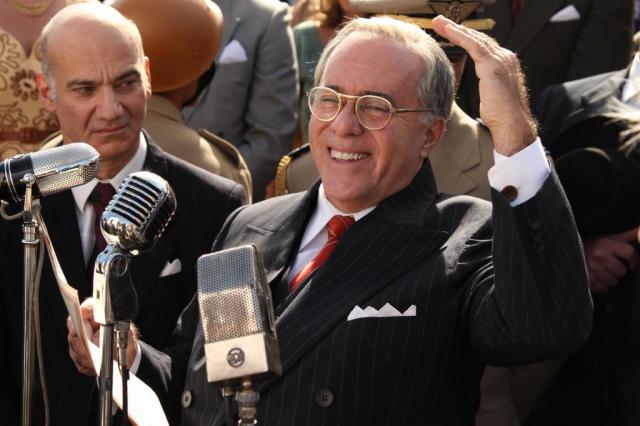 SUNDAY (Nov 1) – OPENING NIGHT – ROOSEVELT UNIVERSITY   
425 S. Wabash, Chicago, IL - 4th Floor
5:30pm // Opening Reception (Includes: open bar, Brazilian food catered by Sinhá, entertainment, silent auction, Brazilian film screening and Q&A with director João Jardim.)
6:30pm // Greetings
6:45pm // Room 612 – Drama/History: Getúlio (original title) | 2014 | 101 min, Dir. João Jardim
8:45pm // Discussion and Q & A with Dir. João Jardim
7:30pm // Room 614 - Overflow Additional Presentation of "Getúlio"
For complete MOSTRA's schedule go to: www.mostrafilmseries.org
When & Where

Roosevelt University Chicago
425 S. Wabash Ave.
4th Floor
Chicago, IL


Sunday, November 1, 2015 from 5:30 PM to 10:00 PM (CST)
Add to my calendar
Organizer
MOSTRA: Brazilian Film Series & Partners of the Americas
MOSTRA: Brazilian Film Series
 is a Partners of the Americas cultural and educational project, which is presenting over 20 Brazilian films in 2015. Those are full length feature and documentaries, and short fiction, documentaries, and animations. 
MOSTRA
's purpose is to present Brazilian films with social contents and subjects common to Brazil as well as the United States, shown through the Brazilian cinematographic lens. 
MOSTRA
 is presented in most of the prestigious universities in the states of Illinois, Indiana and Wisconsin. These institutions of higher education sponsor our event due to the educational content, ideal for discussions with university students, teachers and the public in general. 
www.mostrafilmseries.org. 
Partners of the Americas
 mission is to work together as citizen volunteers from Latin America, the Caribbean and the United States to improve the lives of people across the western hemisphere. The Illinois-Sao Paulo partnership is one of the 120 chapters and 60 partnerships. Our projects have included a major Architecture Symposium on Sustainable Architecture in 2010, a Fruit Tree planning project that saw the planting of 400 fruit trees at schools in Chicago and in rural Sao Paulo, and professional exchanges to share best practices in Music Education, Occupational Therapy, Green Technology, and more. Past success also included the Paranapiacaba project in 2009 that sent a team of architects and urban planners from Chicago to work with local government officials to create a sustainability plan for this impoverished Brazilian town. 
www.partners.net
MOSTRA VI - OPENING NIGHT GALA