Description
Noble Impact, in partnership with Future School of Fort Smith, is excited to host a screening of the new education documentary, "Most Likely To Succeed," which Education Week named "among the best edu-documentaries ever produced."
We are also proud to announce that Ted Dintersmith, the Executive Producer of the film, will be joining us for a special Q&A session after the film, moderated by Noble Impact CEO Eric Wilson, as part of a 50-state tour to spark a nationwide community conversation about the future of education. Co-executive director of Big Picture Learning, Andrew Frishman, will also join in the conversation to share experiences from Big Picture Learning's global network of 100+ high schools, along with Future School of Fort Smith advisor Talicia Richardson.

Come join us for the screening and discussion. We're honored and excited that it will be the first screening of "Most Likely To Succeed" in the state of Arkansas!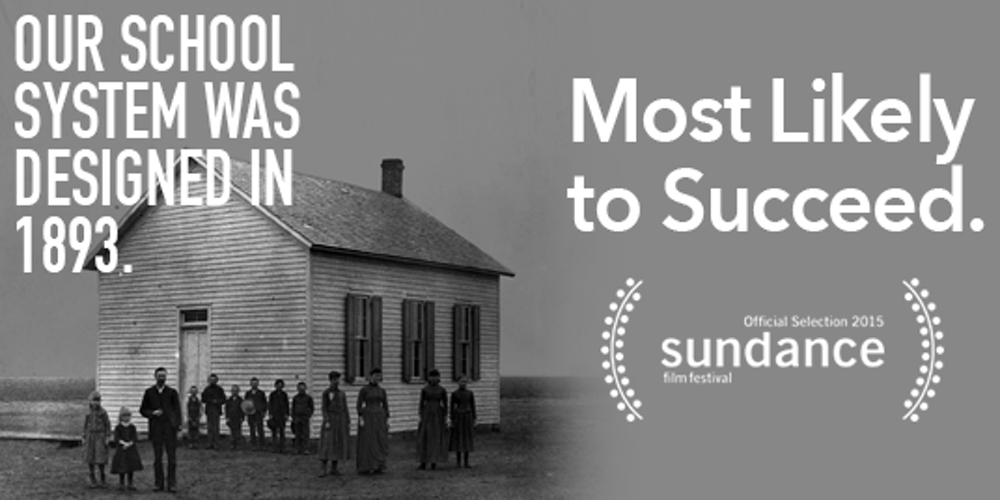 About the Film: "Most Likely To Succeed"
For most of the last century, entry-level jobs were plentiful, and college was an affordable path to a fulfilling career. That world no longer exists. The feature-length documentary "Most Likely To Succeed" examines the history of education, revealing the growing shortcomings of our school model in today's innovative world.
A "smart and engaging look at education in the 21st century" according to The Hollywood Reporter, this film was an official selection of the 2015 Sundance Film Festival and Tribeca Film Festival.

Learn more on the film website: mltsfilm.org, and see the film trailer here.

Additional Event Details
"Most Likely To Succeed" is 89 minutes in length. The film is appropriate for viewers of all ages. Producer Ted Dintersmith will engage in a Q&A session at the conclusion of the movie. Doors open at 7:00pm. The screening begins at 7:30pm.