Description
About the Film: Most Likely To Succeed
For most of the last century, entry-level jobs were plentiful, and college was an affordable path to a fulfilling career. That world no longer exists. The feature-length documentary Most Likely to Succeed examines the history of education, revealing the growing shortcomings of our school model in today's innovative world. The film has been named "among the best edu-documentaries ever produced" by Education Week, and called a "smart and engaging look at education in the 21st century" by The Hollywood Reporter. Most Likely To Succeed was an official selection of the 2015 Sundance Film Festival and Tribeca Film Festival.
About The Moderator: Dr. Pasi Sahlberg
A Finnish educator, author, and scholar, Dr. Pasi Sahlberg has worked as a school teacher, teacher educator, researcher, and policy advisor in Finland and has studied education systems and reforms around the world. His expertise includes school improvement, international education issues, classroom teaching and learning, and school leadership. His bestselling book, Finnish Lessons 2.0: What can the world learn from educational change in Finland, won the 2013 Grawemeyer Award. He is a former Director General of CIMO (Centre for International Mobility and Cooperation) at the Finland's Ministry of Education and Culture in Helsinki and is currently a visiting Professor of Practice at Harvard University's Graduate School of Education in Cambridge, MA, USA.

---
Additional Event Details
Most Likely To Succeed is 89 minutes long. The film is appropriate for adults, and interested high school and middle school students.
The film will be screened in the theater at Newton North High School. Please note that the theater entrance is on Elm Rd.
Doors open at 6:30pm. The program begins at 7:00pm.
The moderated discussion led by Dr. Pasi Sahlberg will begin at promptly at the conclusion of the movie.
---
This screening of "Most Likely To Succeed" is part of the EXPLO Forum, a series of talks and presentations focused on keeping the public engaged in conversation around teaching, learning, and education.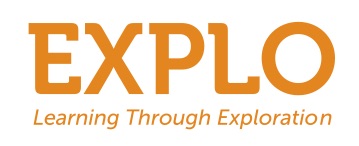 ---