Description
The Mosaic Literary Conference is a grassroots event and a great opportunity for the Bronx and New York City communities of educators, students, program administrators, and parents to learn ways to integrate books and reading into the lives of teenagers. MLC offers a mix of informative programs and creative workshops to engage young minds, strengthen literacy, and develop education strategies.
This year's conference will explore the current wave of women's empowerment and how it's been historically reflected in artistic narrative -literature, media, visual art. We will specifically explore how women artists who continue to hack at patriarchy.
---
REGISTRATION
12-1230pm
PANELS
1230-130pm
Queen Me // Women's Empowerment
Presenter: MUZE by THE ROEW
This panel will explore intersections between women's empowerment, #MeToo, literature, music, and other creative forms. Moderated by Kelsey Evans, you'll hear from a dynamic group of panelists who will explore how everyone from Beyoncé to bell hooks inform how we dissect these significant topics.
Panelists: Chasity Cooper, Co-founder and COO of The Well, Courtney Garrett, Founder of Capsule Artists, Melissa Kimble, Founder of #blkcreatives
130-230PM
#MeToo & The Movement
Black Women Writers Conjuring in the Continuum
In 2017, the #MeToo campaign amplified the voices of survivors of rape, sexual assault and harassment. Though social media platforms became the route to shared survivor stories, creating heightened awareness, accountability, and solidarity in response to a pervasive rape culture that is generations-deep, Black women writers have courageously confronted patriarchal violence on the page while simultaneously experiencing a spectrum of abuses and violations in our personal lives. This panel, inspired by the Break Beat Poets' Black Girl Magic Anthology, as well as other creative collaborations and alliances, will continue this urgently important conversation. Through this community dialogue,we will explore the continuum of Black women writing against all that would attempt to violate our lives. We will elevate our stories, our activism, our labor, and lineage. Panelists: JP Howard, Keisha-Gaye Anderson, and Diamond Sharp. Facilitator: Nina Angela Mercer
LUNCH FILM SCREENING
230-4pm
Chisholm '72 - Unbought & Unbossed
Shirley Chisholm, a Democrat from New York, was the first black woman elected to the United States Congress (in 1969), and then--long before the likes of Revs. Jesse Jackson and Al Sharpton--the first African American of either gender to seek a major party's presidential nomination, an effort recounted in Unbought & Unbossed. Chisholm, who died in January 2005 (the 76-minute documentary was produced the previous year), undoubtedly knew that her chances of winning her party's 1972 nomination, let alone the general election, were nil; she ran, she said, to "shake up the system." Director Shola Lynch.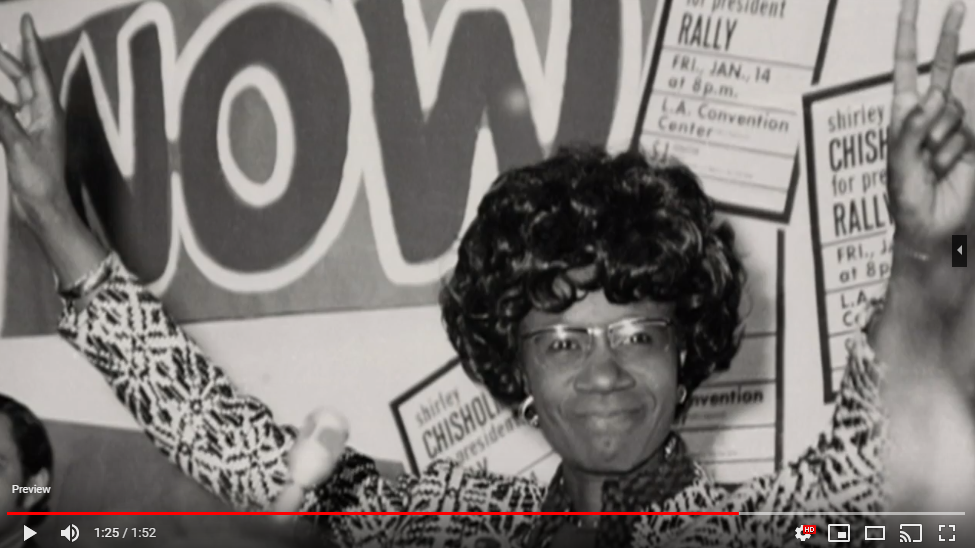 4-5pm
Combative, Compassionate, or Complicit
A Conversation on the #MeToo Movement with Contemporary Latinx Writers
Combative, Compassionate, or Complicit is a conversation on the #MeToo Movement with contemporary Latinx writers Yesenia Montilla, Alejandro Heredia, Christina Olivares and Melissa Castillo- Planas. This panel, moderated by Peggy Robles- Alvarado, asks how writing, teaching, and performing can disrupt or perpetuate systems that proliferate sexual violence.

5-6pm
Keynote Speaker: Nicole Dennis-Benn, writer/activist
The Mosaic Literary Conference is honored to have award-winning novelist Nicole Dennis-Benn deliver this year's keynote.

Nicole Dennis-Benn is the author of the debut novel, HERE COMES THE SUN (Norton/Liveright, July 2016). Dennis-Benn is a Lambda Literary Award winner and a recipient of the New York Foundation for the Arts Artist Grant , named by Time Out Magazine as an immigrant making a stamp on New York City. Her debut novel has received much acclaim including: a New York Times Notable Book of the Year, a NPR Best Books of 2016, an Amazon, Barnes & Noble, Entertainment Weekly, and Kirkus Reviews Best Book of 2016, a BuzzFeed Best Literary Debuts of 2016, among others.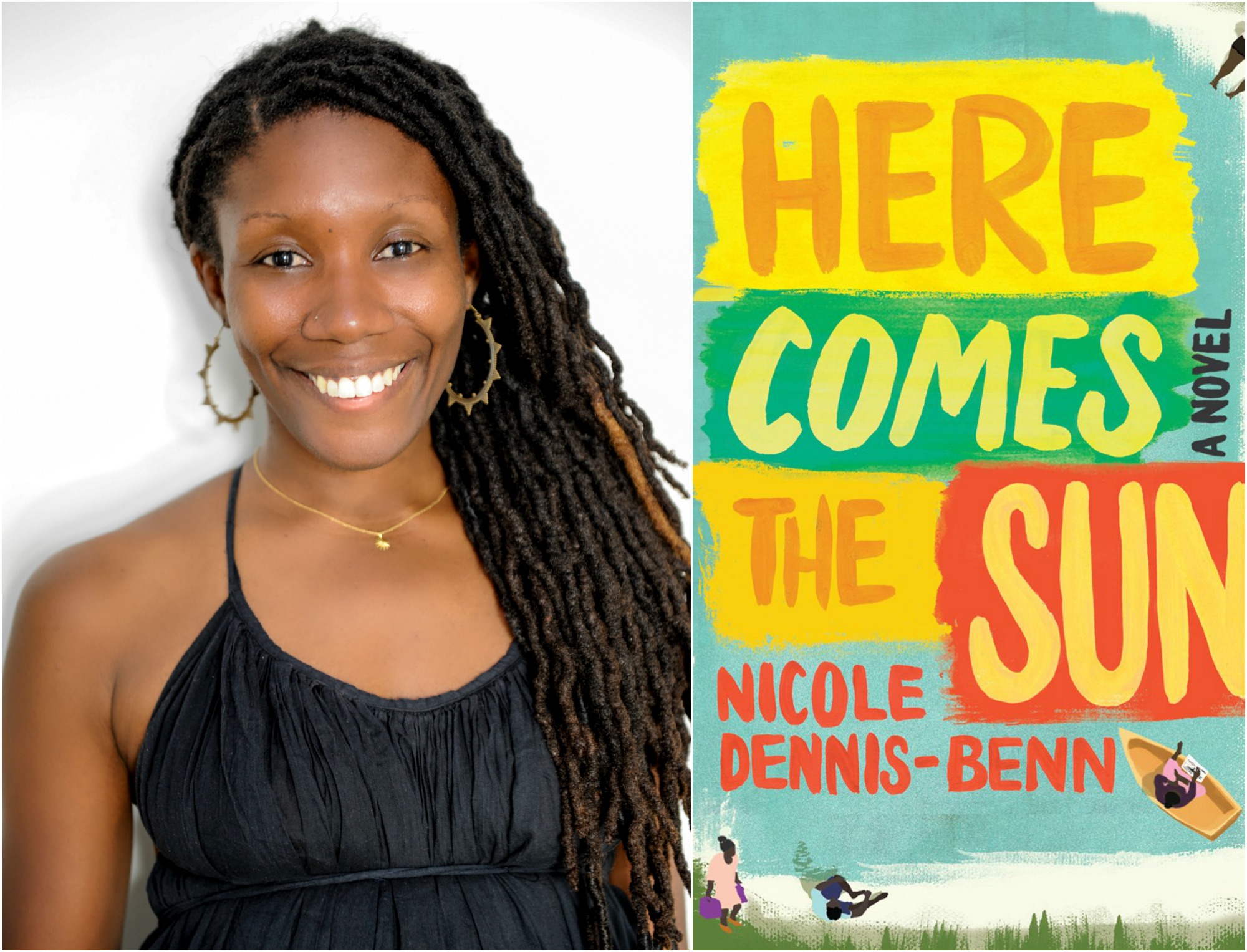 A conversation will be facilitated by Stephanie Alvarado. a multidisciplinary artist, poet and reproductive justice scholar activist.
---
WORKSHOPS
1230-130pm
Me Too: A New Parable
Aiesha Turman
Octavia Butler's novel Parable of the Sower mirrors this point in history in many ways. From politics, violence, and the beginning of a new philosophy/way of life, this text, particularly Earth Seed, provides a blueprint for a new future. In this hands-on workshop, participants will utilize portions of the text to create community, explore options, and create zines that explore the rebirth of the world where Me Too has become an historical artifact. It will be helpful, but not necessary to have read the text beforehand.
130-230pm
What Would Our Literary Ancestors Do?
Marie Louis
bell hooks states in Feminism is for Everybody "Imagine living in a world where we can be can all be who we are, a world of peace and possibility."
In this workshop, we will explore how to counter the microaggressions directed towards Black women by turning to our literary ancestors, including Maya Angelou, Sojourner Truth, and Ida B. Wells, in order to create a toolkit of possibilities to include in our self-care routines. Our goal is to not only to look to the past, but embody our power to render these attacks inefficient and remind us that we have the right to be recognized, loved, and most of all to exist in whatever fashion we choose.
230-4pm
Lunch Film Screening: Chisholm '72 - Unbought & Unbossed
4-5pm
Got Consent?
Tara Daniels
Discussions of consent should and can exist inside of the classroom. Broaching these topics with students using existing literature can not only broaden the conversation, but add to its understanding and implementation in real-world experiences. Using 12 Years a Slave and The Color Purple, we will explore issues of consent and Black women's bodies in the texts and how to foster discussion among young people.