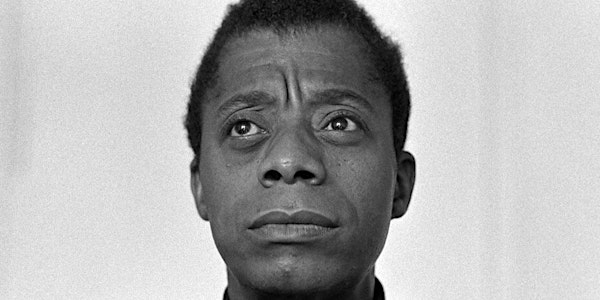 Mosaic Literary Conference 2016
When and where
Location
The Bronx Museum of the Arts 1040 Grand Concourse Bronx, NY 10456
Refund Policy
Contact the organizer to request a refund.
Description
This year's Mosaic Literary Conference will focus on the influence James Baldwin's prescient writings continue to have on American culture.
12-1:30pm
DOCUMENTARY SCREENING
James Baldwin: The Price of the Ticket
James Baldwin: The Price of the Ticket uses striking archival footage to evoke the atmosphere of Baldwin's formative years - the Harlem of the 30s, his father's fundamentalist church and the émigré demimonde of postwar Paris. Newsreel clips from the '60s record Baldwin's running commentary on the drama of the Civil Rights movement. The film also explores his quiet retreats in Paris, the South of France, Istanbul and Switzerland - places where Baldwin was able to write away from the racial tensions of America.
1:30-2:30pm
PANEL
The Once and Future James Baldwin: Scholars Speak on the Notion of Another Country and How Baldwin Influences Their Activism and Pedagogy
As we enter yet a new chapter in American history, we find our dog-eared tome filled with pain and pleasure, progress and stagnation in a nation still wrestling with the racism, sexism, homophobia and classism. Though dead, James Baldwin seems to come alive most during times of intense strife, his words becoming a beacon of light, providing clarity in the darkness that is the status quo. The panel will guide us through excerpts of Baldwin and mine his golden nuggets for pedagogical takeaways.
Facilitator: Kanene Holder. Panelists: "DX 21" Dasun Allah, Daniel Carlton...
2:30-3:00pm
Lunch Break
3:00-4:00pm
WORKSHOP
Communicating With James Baldwin
The goal of this workshop is to develop a more personal understanding of James Baldwin, as expressed in his autobiography.
During the workshop session participants will be divided into small groups. Each group will discuss a particular pre-selected issue raised in the autobiography, and then relate that issue, if possible, to modern times. Participants will then compose a group letter or email to James Baldwin, as if he were alive. In the correspondence they will mention the issue they discussed, and then tell James Baldwin what they collectively thought about it, as well as ask any questions they would have liked to ask him.
Once all groups complete their correspondence, then someone from each group will stand and share with the larger group what their smaller group's issue was, and what they wrote to James Baldwin in response.
Facilitator: John Maney
4:00-5:00pm
PANEL
James Baldwin as a Blueprint for Disrupting Narratives of Blackness
As James Baldwin was unabashed in his Blackness, and to some extent, his Queerness, his diverse body of work can be used as a template to facilitate the disruption of the overarching, most often negative, narratives of what it means to be an "other." Using selected writings and video, we will share how Baldwin, his truth telling, and his work can continue to serve as an access point for Black liberation.
Facilitator: Aiesha Turman. Panelists: Marie Louis, Nadiyah McCray, and Taryn Smith
5:00-5:30pm
Networking
.....................................................
Books by James Baldwin will be available for purchase
Official Bookseller: Word Up Community Bookshop/Librería Comunitaria
.....................................................
This event is made possible with donations and public funds from the Bronx Council on the Arts through the New York State Council on the Arts.
Community Sponsors: AALBC.com, The Bronx Museum of the Arts, Center for Black Literature at Medgar Evers College, New York Writers Coalition, Polite On Society
Directions: D train to 167th St/Grand Concourse, walk south 2 blocks