MOSAiC Expedition Teacher Workshop: Arctic Feedbacks
Bring the unprecedented science and adventure of the 2019-2020 MOSAiC expedition into your classroom!
About this event
Register for this FREE 2-day teacher workshop Today!
Workshop dates: August 2-3, 10 am - 2 pm MT each day
In this FREE teacher workshop, you'll hear from MOSAiC scientists and the curriculum developers as they lead you through "Arctic Feedbacks: Not all warming is equal", a curriculum tied to NGSS Earth's Systems standards in which students explore parts of the Arctic climate system to determine why the Arctic is warming twice as fast as the rest of the world. Engage with immersive 360° virtual expeditions, authentic real-time Arctic datasets, and App-based labs in this two-day online teacher workshop.
WHO: Middle and High School Science Teachers
WHAT: Virtual Teacher Professional Development Course for content and curriculum connected to NGSS Earth's Systems standards.
WHEN: Monday, August 2nd from 10 am - 2 pm MT AND Tuesday, August 3rd from 10 am - 2 pm MT
WHY: The goal of this course is to introduce educators to NGSS Earth's Systems standards in the context of the MOSAiC-related curriculum, "Arctic Feedbacks: Not all warming is equal". At the end of the course, participants will be able to effectively facilitate each lesson, connecting concepts and standards back to the anchoring phenomenon, "Why might the Arctic be warming twice as fast as the rest of the world?"
HOW: This interactive workshop will be conducted virtually via Zoom. Facilitators will lead participants through each lesson of the curriculum following the approach below: 
Utilize the main Zoom meeting room for lesson instructions. Participants engage with lesson resources either individually or in small groups via Zoom breakout rooms.
Everyone returns to the main Zoom room to wrap-up and reflect on the lesson.
Testimonials:
I want to give my students relevant and up to date learning. I want to be able to show the kids that this is something that is really happening in the world today and is something that will affect their future. This curriculum gives me the means to do this!
I think the lessons are very engaging, and having it organized in this way for use pretty much "right out of the box." It's going to be relevant, rigorous, NGSS based and really high quality PD!
Get this curriculum to as many educators as possible!
Additional Details:
Continuing Education: Certificate for 10 hours of professional development
Graduate Credit: 1 graduate credit from the University of Colorado Boulder ($80)
Contact: jonathan.griffith@colorado.edu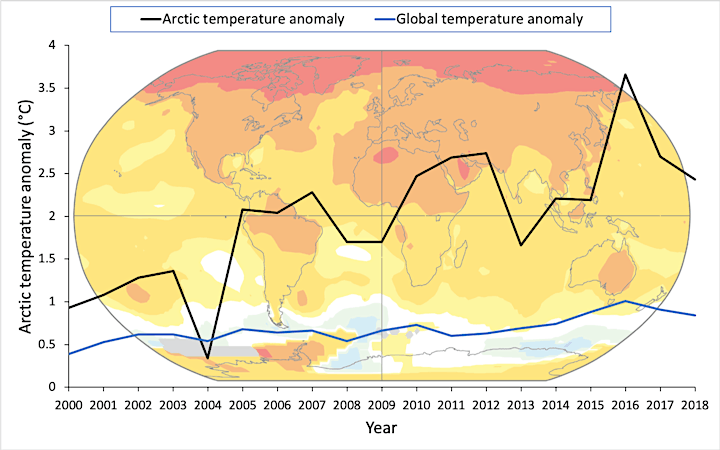 Organizer of MOSAiC Expedition Teacher Workshop: Arctic Feedbacks