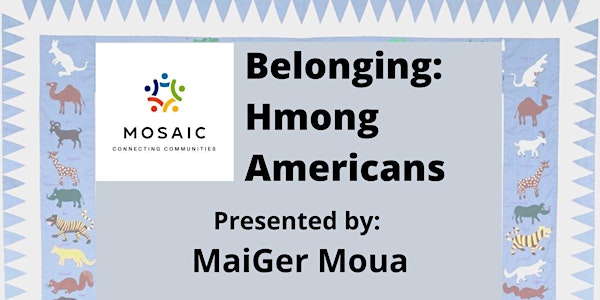 Mosaic April Training" Belonging: Hmong Americans" presented by MaiGer Moua
Event Information
Location
YWCA
613 North 5th Street
Wausau, WI 54403
Mosaic April Training: "Belonging: Hmong Americans"
About this event
Mosaic April Training via zoom from 12-1pm
*Registrants will be sent the zoom link the day before the session via email used to register
Belonging: Hmong Americans
This session focuses on belonging through fluid expressions of what it means to Hmong and American.
Presented By: MaiGer Moua
MaiGer Moua received her bachelor's degree in Political Science and Asian American Studies and master's degree in Asian American/Hmong American History from the University of Wisconsin-Madison. She serves on the United Way of Marathon County Board of Directors. She is a 2015 20 under 40 honoree, and a 2018 finalist for the Athena Young Professional Leadership Award.
MaiGer is a full time working professional and a parent to four young children. She was born in a refugee camp in Thailand after the U.S. covert operation ended in 1975 in Laos. As a result of her father's support of the U.S. secret war in Laos, her family was granted political refugee status that legally allowed them to resettle in Wausau, WI. She grew up on the west side of Wausau, spent over ten years living in Madison, and returned in 2012 to be closer to family.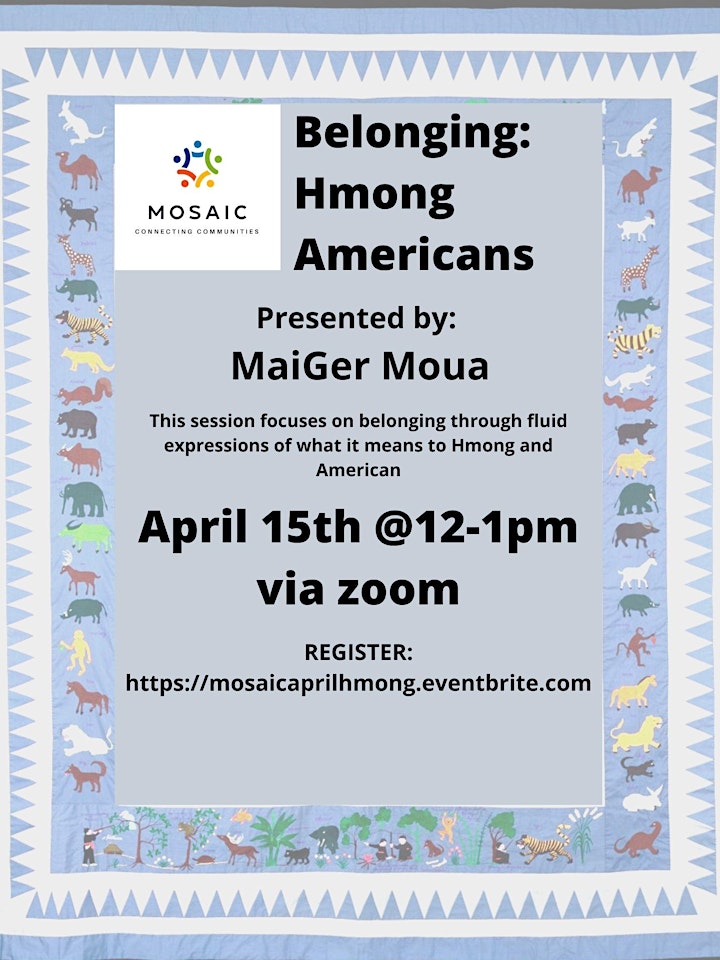 Date and time
Location
YWCA
613 North 5th Street
Wausau, WI 54403