Description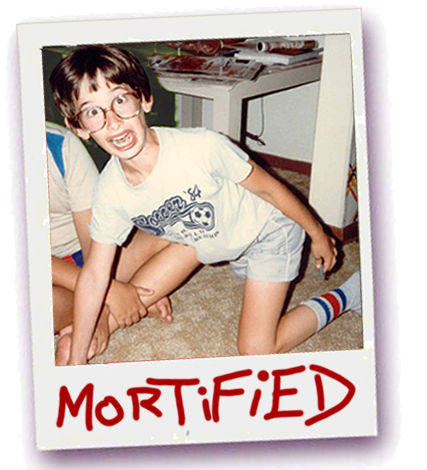 True Tales ... Ripped from the Pages of Real Life!
Mortified stars everyday adults sharing their most embarrassingly real teenage diary entries, poems, love letters, lyrics and locker notes ... in front of total strangers. It's our annual Doomed Valentines Show, featuring our favorite love-themed awkward adolescent writing! Two shows this year: An early show at 6 PM, and a late show at 9 PM.
Hailed as a "cultural phenomenon" by Newsweek, Mortified is a comic excavation of the strange and extraordinary things we created as kids. Witness adults sharing their own adolescent journals, letters, poems, lyrics, home movies, stories and more!
Come see LIVE the stage show featured in the film Mortified Nation! Watch the film at http://mortifiednation.com.
WHAT: Mortified Baltimore's Annual Doomed Valentines Show
EARLY SHOW: Saturday, February 10 at 6:00 PM (doors open at 5:00 PM)

LATE SHOW: Saturday, February 10 at 9:00 PM (doors open at 8:00 PM)
LOCATION: The Ideal Arts Space, 905 W. 36th St. (Hampden), Baltimore, MD 21211
COST: $17 in advance, $20 at the door (cash only at the door).
NOTE: Tickets will be sold online until three hours before show time.
To learn more about Mortified, visit getmortified.com
Click here to sign up for our email list!
See you at the show!
# # #