Description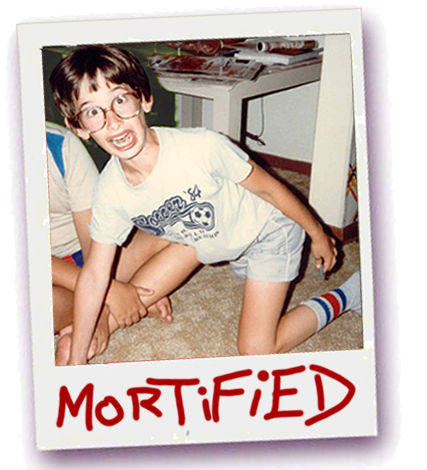 True Tales ... Ripped from the Pages of Real Life!
Mortified stars everyday adults sharing their most embarrassingly real teenage diary entries, poems, love letters, lyrics and locker notes ... in front of total strangers.
Hailed as a "cultural phenomenon" by Newsweek, Mortified is a comic excavation of the strange and extraordinary things we created as kids. Witness adults sharing their own adolescent journals, letters, poems, lyrics, home movies, stories and more!
Come see LIVE the stage show featured in the new Netflix series The Mortified Guide!
It's Mortified's first show EVER in Annapolis!
WHAT: Mortified Annapolis
WHEN: Friday, September 28 at 8:00 PM (free reception at 7:00 PM sponsored by Annapolis Greens)

LOCATION: Across the street from the Annapolis Bookstore: 44 Maryland Avenue, Annapolis, MD 21401 (NOTE: DUE TO THE POPULARITY OF THIS EVENT, WE'VE MOVED IT OUT OF THE ANNAPOLIS BOOKSTORE AND INTO A LARGER SPACE ACROSS THE STREET, AT 44 MARYLAND AVE. IF YOU GO TO THE BOOKSTORE BY MISTAKE, THERE WILL BE SIGNS AND/OR STAFF DIRECTING YOU TO TURN AROUND AND CROSS THE STREET.)
COST: $17 in advance, $20 at the door (cash only at the door).
All tickets are for general admission. Tickets will be sold online until three hours before show time.
To learn more about Mortified, visit getmortified.com
Click here to sign up for our email list!
See you at the show!
# # #