Event Information
Location
Saint Vitus
1120 Manhattan Avenue
Brooklyn, NY 11222
About this Event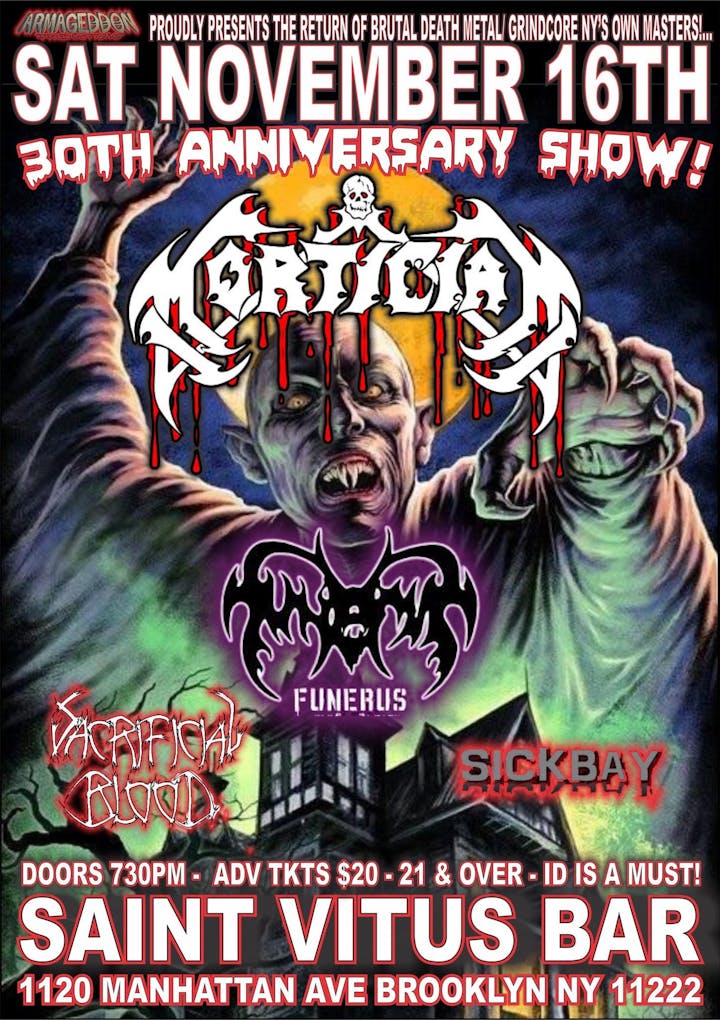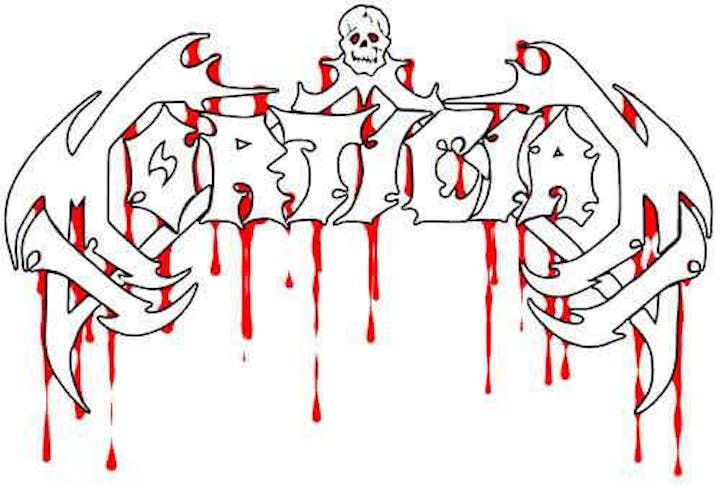 Mortician:
Horror glorifying Death Metal band from USA. Formed in 1989.
Funerus
Death metal from Johnstown, Pennsylvania that formed in 1990.
Lineup:
Jill (Daily) McEntee - Bass, Vocals
John McEntee - Guitars, Vocals
Former members:
Sam Inzerra - Drums
Jim Deabenderfer - Vocals
Brad Heiple - Guitar, Vocals
Belial Koblak - Guitar
Jason Foust - Drums
Chris Allen - Drums
Kyle Severn - Drums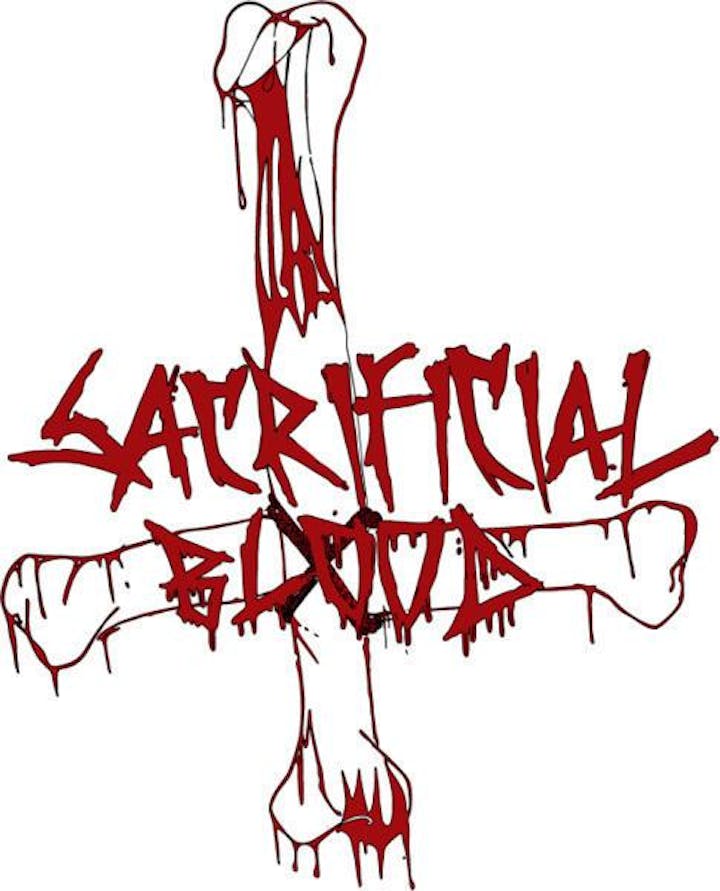 Sacrificial Blood:
Thrash/death metal band from the US.
Performers
Date and Time
Location
Saint Vitus
1120 Manhattan Avenue
Brooklyn, NY 11222
Refund Policy