Morten Hake Summit: Masculinity Movies Special
Description
Last years event:
http://www.youtube.com/watch?v=irPxuNel-8U
Some of this years speakers:

Morten Hake Summit is the pioneering conference in Scandinavia on the topics of Self-Development & Communications between men and women
Every year, hundreds of people and speakers from all around the world gather in Oslo to share their best insights, and cutting edge information on topics such as dating, seduction, sex and personal development for both men AND women.
Basically – this conference will teach you everything you wish you learned in school.
It's all there – sexual mastery, self-acceptance, dating, relationships, emotional intelligence, attraction, setting and achiving majord goals in life…
To be more, share more, understand more, and accomplish more, while at the same time having more fun than ever!
Learn More About The Event At: http://www.mortenhakesummmit.com/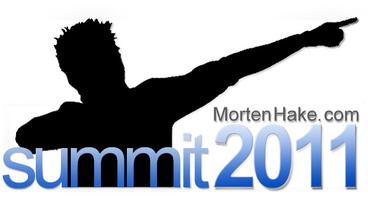 Organizer of Morten Hake Summit: Masculinity Movies Special