Description


PROGRAM

BREAKOUT ROOM SESSION
10:30 AM - 11:30 AM
Opportunities for Small Business with Local and Federal Government
Getting Started in Government Contracting
Whether you're interested in selling a little or selling a lot, learn how to sell to the largest buyer in the world – the United States Government! Learn how the government buys goods and services; how to become certified; and how to register with various federal, state and local agencies. Attendees will learn how to market their business to government buyers and prime contractors and how to identify federal, state and local government business opportunities that are right for your business. Don't miss this opportunity to learn how to win, grow and succeed in supporting our country!

- Moderator: Mr. Euille, Former Mayor of Alexandria and President of The Euille Group
- Ron Busby, President of the U.S. Black Chamber of Commerce
- LaRuby May, Former Ward & Council Member
- Robert White, D.C. Council Member At-Large (invited)

OPENING REMARKS AND LUNCH
11:30 AM - 2:00 PM

- Moderator: Laruby May
- Speaker: Angie Gate (invited)
- Mohamed Rherras, State Secretary for Vocational Training, Morocco
- Nouamane Lahlou, Singer, Producer, and Artistic Ambassador
Business Luncheon
Women's & Youth Leadership

AWARDS
2:20 PM - 4:30 PM
Conducting Business in Africa: Presenting Morocco. Technology innovation and workforce development.

KEYNOTE:

- Mohamed Rherras, State Secretary for Vocational Training, Morocco. (confirmed)
- Muriel Bowser, Mayor of the District of Columbia (invited)
- Justin Wilson, Mayor of Alexandria, Virginia (confirmed)
- David Hamod, President & CEO of The National U.S. - Arab Chamber of Commerce (confirmed)
- Mohamed Elhajjam, CEO of AV Actions, Inc. and Founder & President of Moroccan American Network


ORGANIZED BY:
Moroccan American Network & AV Actions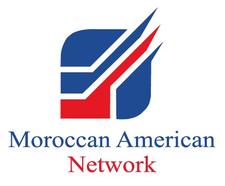 The Moroccan American Network is a network of senior individuals dedicated to creating opportunities for small business. Through business, media, and cultural events, MAN is dedicated to expanding business networks and strengthening economic ties between the US and Africa. MAN seeks to connect the American, African-American, and African small business and media communities.
MAN's Exective Team consists of American and Moroccan-American advocates and lobbyists, lawyers, journalists, media and PR professionals and filmmakers, and think tank experts with 100+ combined years of experience on Capitol Hill and in international lobbying, national and local media, law and diplomacy, think tanks, and cutting-edge digital communications technology.
AV Actions, Inc., the primary sponsor of MAN events, is a premier, award-winning communications, event staging, and AV company specializing in light and sound.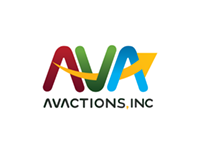 SUPPORTING ORGANIZATIONS

*************************************************************************
ABOUT NUSACC

The National U.S. - Arab Chamber of Commerce (NUSACC), established nearly 50 years ago, is America's longest serving organization dedicated to U.S. - Arab business. NUSACC is widely regarded as the voice of American business in the 22 countries of the Arab world and the premier portal to the United States for Arab commercial enterprises.
On a daily basis, NUSACC works closely with government and private sector leaders throughout the Arab world, as well as high-level decision-makers in the U.S. business community, public policy research centers ("think tanks"), multilateral institutions, nongovernmental organizations (NGOs), media, and the U.S. Government. With this in mind, NUSACC is uniquely positioned to link business entities in the United States to their counterparts throughout the Arab world.
NUSACC prides itself on its ability to serve as a commercial bridge between the USA and the Middle East and North Africa (MENA) region. Much of the Chamber's success in spanning these corporate cultures can be attributed to NUSACC's team of experienced professionals who believe in the Chamber's core mission of strengthening U.S. - Arab relationships through mutually beneficial trade and investment. With four offices across the United States and its headquarters in Washington DC, NUSACC is the only chamber of its kind to provide "coast-to-coast" service. This nationwide coverage means that NUSACC is well positioned to serve its members in all 50 States and to provide outreach capabilities to all of America's major markets.