About this Event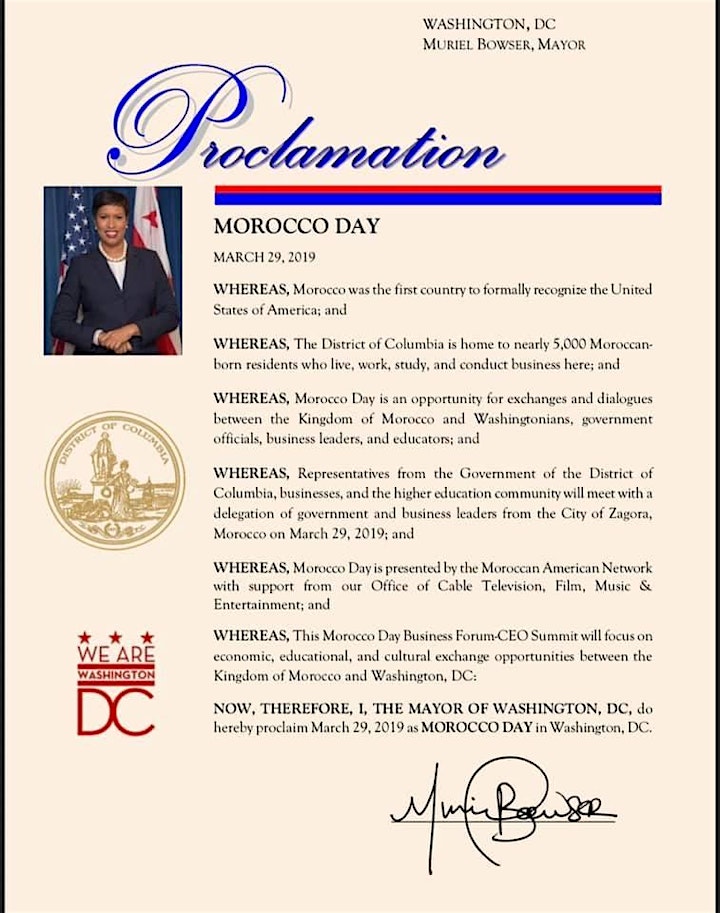 Postponed July 24
Moroccan business holders in the US will share their expertise at the 5th Morocco Day, an annual symposium held Marchashington, D.C. to celebrate the country's diversity and culture.
The network selected "Moroccan success stories in Washington & Doing business in DC
" as a theme this year.
The event seeks to serve as a platform for Moroccan business leaders living in the US and Morocco. The business leaders and entrepreneurs will share and exchange expertise and thoughts about the challenges faced in their domain of interests.